5 Hollywood Rumors: King Kong vs. Godzilla and More
Every week we take inventory of Hollywood's ever-churning rumor factory to find the stories with the most credibility and the most interest to our readers. Hollywood's latest rumors tell of casting choices, anticipated projects, and much more. So come, Cheat Sheet readers, and delight with us in some Tinsel Town gossip.
1. What's the deal with Guillermo Del Toro's next project?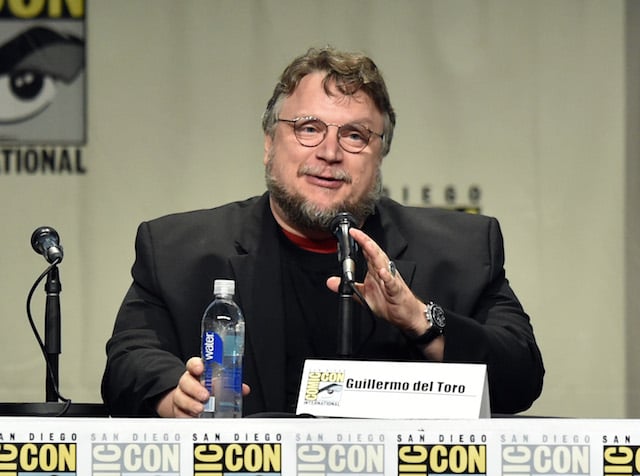 Portly visionary director Guillermo Del Toro has earned international acclaim for his films, including horror-fantasy epics like Pan's Labyrinth. The director's next film, gothic horror Crimson Peak, is due out in October, but sources like the Tracking Board are already reporting news about his next film, which has been described as "Wall-E meets Splash." Del Toro has already penned a script and plans to direct the as-yet untitled feature, producing the film alongside Fox Searchlight execs DanTram Nguyen and David Greenbaum. Plot details are scant so far, but the mind boggles to think how Del Toro would synthesize Wall-E, Pixar's distinguished dystopian sci-fi story about two robots who fall in love in breathe new life into humanity, and Splash, the whimsical romantic comedy concerning a man who falls in love with a mermaid.
2. Is a King Kong vs. Godzilla film in the works?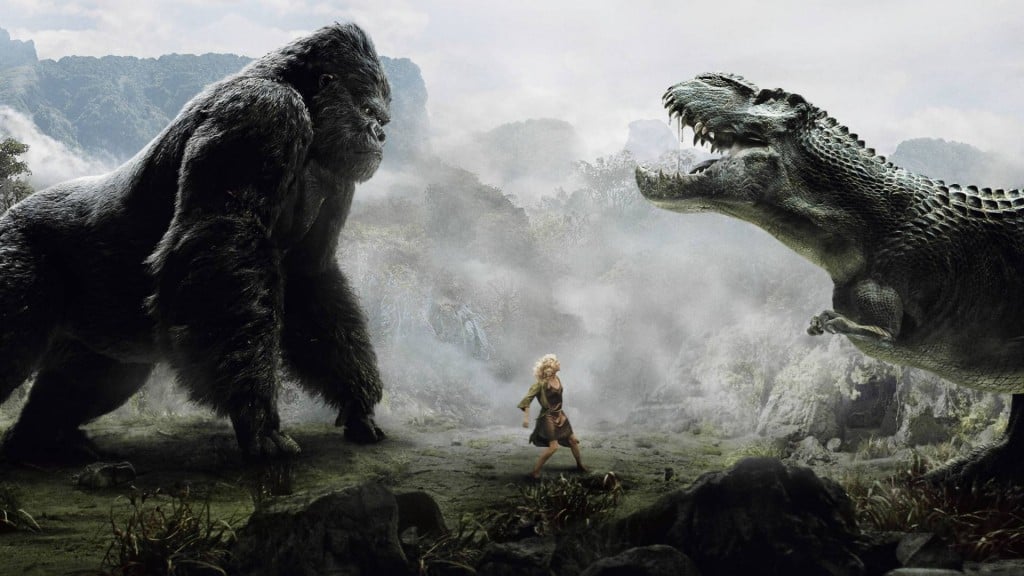 Deadline reported that Thomas Tull of Legendary Pictures will direct his upcoming untitled King Kong/Skull Island film under the Warner Bros. label, placing it within the same studio that released last year's Godzilla. The early word is that Kong and Godzilla will appear on the same screen to duke it out, after the Godzilla sequel and the new King Kong film have both been released. Early word is that things are happening fast, with Toho — the Japanese company holding the rights to Godzilla — currently reviewing the deal. This could set the stage for a new extended universe in the vein of the Marvel Cinematic Universe (MCU). Rumors about the two titans' human costars are already buzzing — Tom Hiddleston, Brie Larson, and Corey Hawkins are all attached, while Samuel L. Jackson, Tom Wilkinson, and John C. Reilly also in talks for meaty roles. Don't be surprised if a few of those actors are just battle fodder for the two legendary movie monsters.
3. Marvel's top choice for Captain Marvel is…
Word on the street (the street being the Internet) is that Rebecca Ferguson is first in line to star in Marvel's upcoming comic book adaptation of Captain Marvel. Ferguson's star is certainly rising in the wake of her starring role as a British superspy in the critical and commercial success Mission Impossible: Rogue Nation, and Marvel loves to nab and nurture young talent. Heroic Hollywood notes that Ferguson recently took herself out of the running for a role in X-Men spinoff Gambit to focus on her role in the upcoming Pauline Hawkins adaptation The Girl on the Train, starring Emily Blunt. It's possible she opted out of the Gambit role, knowing something bigger was coming inside the MCU.
4. Is Michael Fassbender eyeing a role as the lead in a new detective franchise?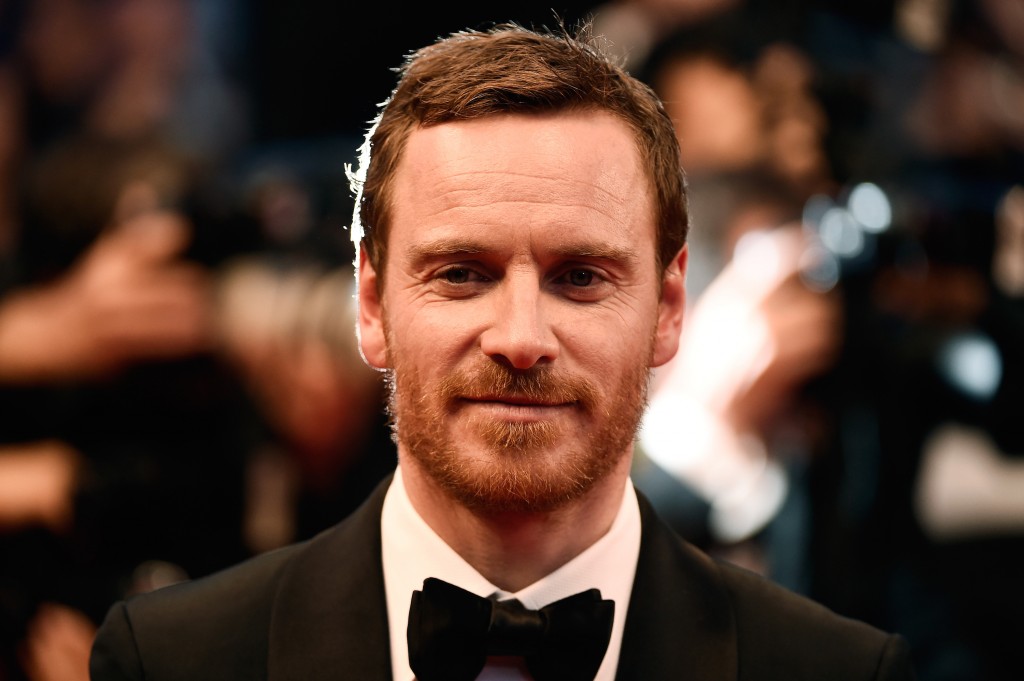 Michael Fassbender may soon star in a new detective franchise as Harry Hole, the Norwegian protagonist of ten novels so far by novelist Jo Nesbo. The film, which will be directed by Tomas Alfredson (Let the Right One In, Tinker Tailor Soldier Spy) produced by Nesbo himself and Martin Scorsese, would follow Hole, resident alcoholic and badass of the Oslo police department, in an adventure based on the seventh Hole novel The Snowman, which follows the character as he tries to divine the identity of Norway's first bonafide serial killer. Fassbender is having no trouble landing high-profile roles, as he's currently attached to Assassin's Creed and Prometheus 2, but his considerable acting talents might be well applied to a prickly protagonist like Harry Hole.
5. Will Star Wars: The Force Awakens feature a post-credits scene?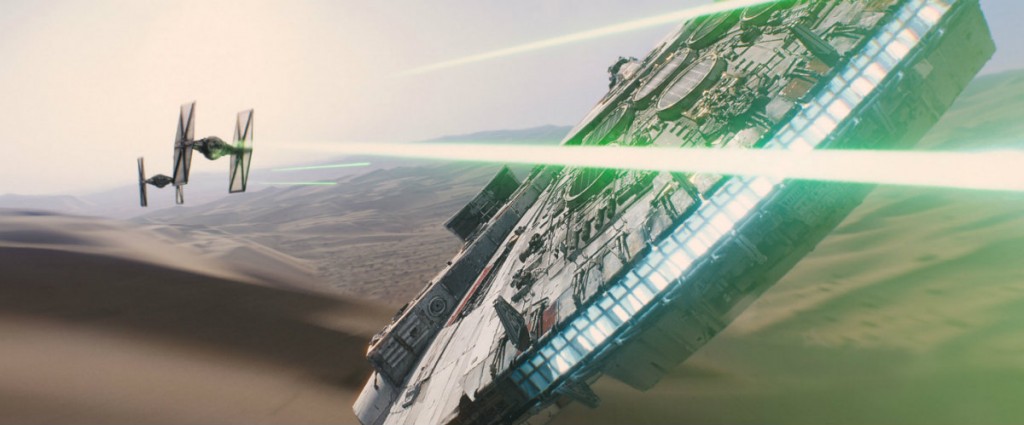 Schmoes Know reports that a "trusted source" has confirmed that December's hotly anticipated Star Wars sequel The Force Awakens will feature a post-credits tag, like many Marvel movies before it. Obviously, the details of the post-credits scene have been kept tightly under wraps by Disney (they're probably peeved that news of its existence leaked, if this rumor is true), but it will almost certainly tease the next film within the Star Wars label, the in-production Rogue One. Although no previous Star Wars film has had a post-credits scene, this would fit within the current trend for end-of-movie teasers pioneered by Disney's own MCU.
Check out Entertainment Cheat Sheet on Facebook!
Follow Jeff Rindskopf on Twitter @jrindskopf
More From Entertainment Cheat Sheet:
Want more great content like this? Sign up here to receive the best of Cheat Sheet delivered daily. No spam; just tailored content straight to your inbox.