5 Hollywood Rumors: New 'Game of Thrones' Cast, and More
Each week we highlight the biggest rumors that have been buzzing in Hollywood so you know what's going on in the worlds of TV, movies, and music before it's even official. From casting rumors to unannounced new projects, here's what's been happening in the entertainment world over the past week.
[featured_image img_url="http://www.cheatsheet.com/wp-content/uploads/2014/07/Tilda-Swinton-e1406836425864.jpg" caption="Clemens Bilan / Getty Images"][/featured_image]
1. Tilda Swinton to Join Doctor Strange
According to an article from The Hollywood Reporter, Tilda Swinton is in talks to join Marvel's Doctor Strange, playing the Tibetan mystic called the Ancient One who tutors the titular hero. Swinton doesn't often do big Hollywood studio projects like Marvel's, but the role of the Tibetan mystic training pupils to become the next sorcerer supreme might just be strange enough for the actress with a fondness for quirky roles to take on. It also appeals to Swinton's famous androgynous look and penchant for gender-bending, as in the comic books the Ancient One is a male and Marvel had originally been seeking to cast a male actor. Swinton has played men in last year's critically acclaimed Snowpiercer and the Virginia Woolf adaptation Orlando. This also won't be Swinton's first time in a comic book film, as she played the angel Gabriel in the DC adaptation Constantine. Swinton has an Academy Award for 2007's Michael Clayton, making her a desirable actress to nab from Marvel's point of view as the studio seeks to build itself clout by getting the best actors in Hollywood to star in its films.
According to THR, Marvel has changed the role of the Ancient One and made the part female, so if Swinton doesn't get the part it could go to another actress, though Swinton's reputation for androgyny and weirdness make her fairly perfect for the part described. Sherlock and The Imitation Game star Benedict Cumberbatch is to play Doctor Strange and the movie is due out November 4, 2016.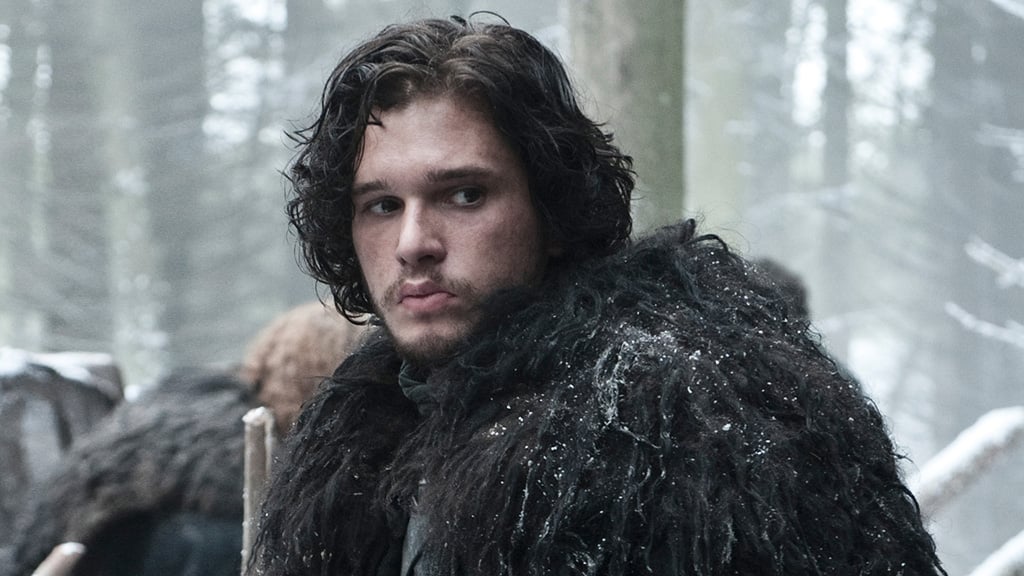 2. Game of Thrones Season 6 Casting
Season 5 of HBO's most popular show hasn't even wrapped up yet, but that doesn't mean fans aren't getting excited about the next season. The fan site Watchers on the Wall is already reporting intel on 12 new roles that will appear in the show next season, based on anonymous sources that have leaked cast descriptions. The super fans who run the site have looked at the character descriptions and guessed which characters from the books correspond to the descriptions. There's a pirate character believed to be Theon's uncle Euron Greyjoy. There's a father character described as one of the greatest soldiers in Westeros who is believed to be Sam's abusive father Randyll Tarly. Other members of Sam's family, including his mother, brother, and sister, appear to be being cast as well. A character described as a gruff priest was guessed by the site to be Septon Meribald. We won't get any official information on the casting for next season of Game of Thrones until the Comic-Con at San Diego in July.
[featured_image img_url="http://www.cheatsheet.com/wp-content/uploads/2015/03/Chris-Pine.jpg" caption="Adrian Sanchez/AFP/Getty Images"][/featured_image]
3. Chris Pine to Play the Love Interest of Wonder Woman
The Hollywood Reporter has reported that Chris Pine is in negotiations to play the love interest to Gal Gadot's Wonder Woman in the upcoming Wonder Woman movie from DC. The Star Trek actor will be playing the character Steve Trevor in the film, which is being directed by Patty Jenkins. Pine's upcoming projects include the Coast Guard drama The Finest Hours and Star Trek 3. He's a good actor for DC to choose for the role, as the Star Trek crowd will bring similar fans as those who are into comic book adaptations. Trevor's character has been many different things in the comics, from a pretty sexist vision of a man that Wonder Woman spends all her time pining over to a jilted ex who can't seem to get over her to an action hero in his own right, so it will be interesting to see how Jenkins's film interprets the character. Wonder Woman is due to hit theaters on June 23, 2017.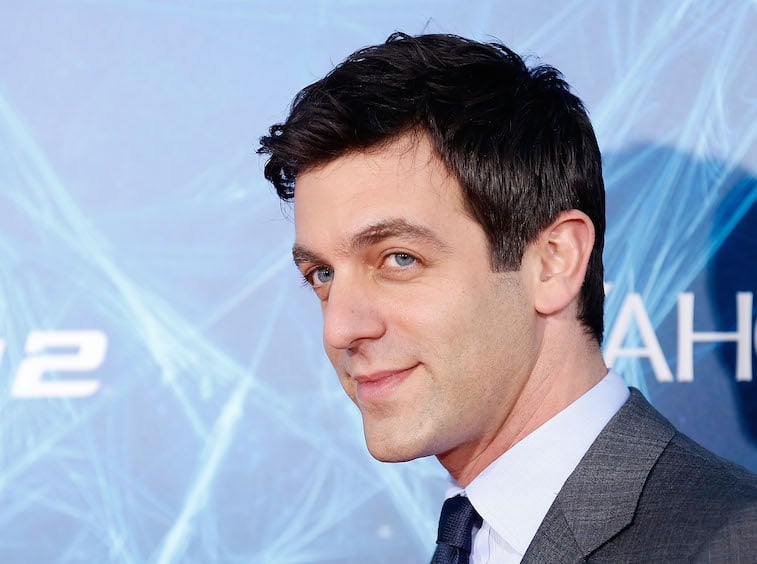 4. B.J. Novak to Join Ray Kroc Biopic
The actor-director-writer-producer of The Office is taking on a role in the upcoming biopic The Founder about McDonald's founder Ray Kroc starring Michael Keaton, according to The Hollywood Reporter. Keaton is on a career high post Birdman and will be playing the scheming Kroc, who essentially stole a burger joint from the McDonald's brothers in Southern California during the 1950s and turned it into the controversial multibillion dollar franchise we all know today. Novak is set to play a McDonald's executive who is a protege of Kroc. The Founder is to be directed by John Lee Hancock, who Novak also worked with on Saving Mr. Banks.
[featured_image img_url="http://www.cheatsheet.com/wp-content/uploads/2014/08/Screen-Shot-2014-08-28-at-12.50.51-PM-e1409248299662.jpg" caption="Source: ABC"][/featured_image]
5. Cast of Fuller House Gets Fuller
Despite the initial disappointment that the Olsen twins won't be making an appearance in the reboot, many familiar faces will be returning for the upcoming Netflix spin-off of Full House. Aside from John Stamos, who announced and has been orchestrating the project, Bob Saget and Lori Loughlin will be coming back for appearances in the new show. Stamos announced Saget's casting on Twitter and Loughlin said that she will be participating in an appearance on Good Morning America. The 13-episode Netflix original series Fuller House will follow Candace Cameron-Bure's character, D.J. Tanner, who is now a pregnant and recently widowed veterinarian. D.J.'s younger sister, the aspiring musician Stephanie, moves in, along with D.J.'s childhood best friend Kimmy Gibbler and Gibbler's own teenage daughter, to help with D.J.'s two sons and the baby on the way. Other characters from the fan favorite series will make appearances, except for the twins who rose to fame playing Michelle Tanner.
Follow Jacqueline on Twitter @Jacqui_WSCS
More from Entertainment Cheat Sheet:
Want more great content like this? Sign up here to receive the best of Cheat Sheet delivered daily. No spam; just tailored content straight to your inbox.