5 Hollywood Rumors: Which Big Actor is Marvel Casting?
Each week we highlight the biggest rumors that have been buzzing in Hollywood so you know what's going on in the worlds of TV, movies, and music before it's even official. From casting rumors to unannounced new projects, here's what's been happening in the entertainment world over the past week.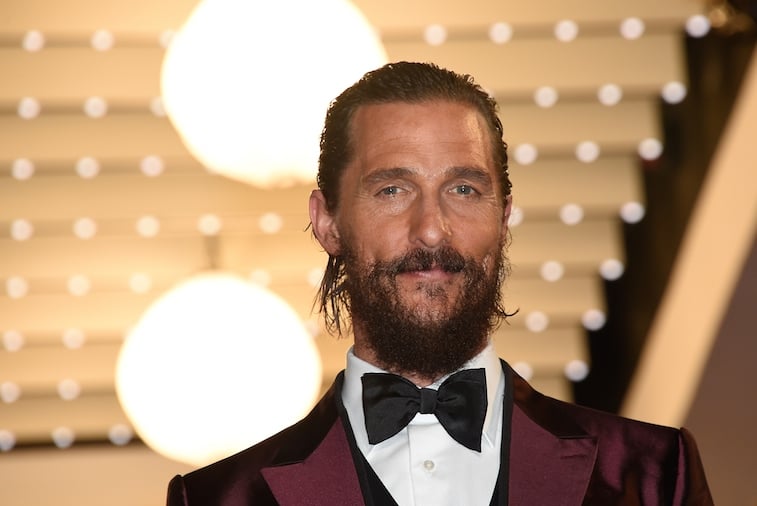 1. Matthew McConaughey to Play the Green Goblin
Marvel loves to get the biggest actors in Hollywood attached to its superhero movies, and according to a rumor from the YouTube channel That Hashtag Show, the company is eyeing Oscar-winner McConaughey to be the next actor to portray Norman Osborne, aka the Green Goblin. This role was previously played by Willem Dafoe in the Spider-Man films from Sony starring Tobey Maguire. McConaughey would be playing the part in the new Spider-Man movies that are a collaboration between Sony and Marvel and look like they're going to star Asa Butterfield, according to the rumors that have been flying for the past weeks. The studios are refusing to confirm that casting in the typical fashion.
That YouTube channel isn't very well-known, so the rumor could be absolutely nothing, but the Marvel rumor website MCU Exchange pointed out that the channel has been correct about a couple other Marvel-related rumors so the idea that McConaughey is being courted for the role shouldn't be disregarded off the bat. This news comes after McConaughey revealed in an interview with Variety that he would be interested in working on a DC or Marvel movie and has read scripts from the studios.
"I've read some Marvel and DC scripts and I've talked about working with them on some scripts, none of which I'll share with with you what they are — or were. Yeah, I've circled some of those. Nothing has been right for me yet. But I'm sure open to it," McConaughey told the publication.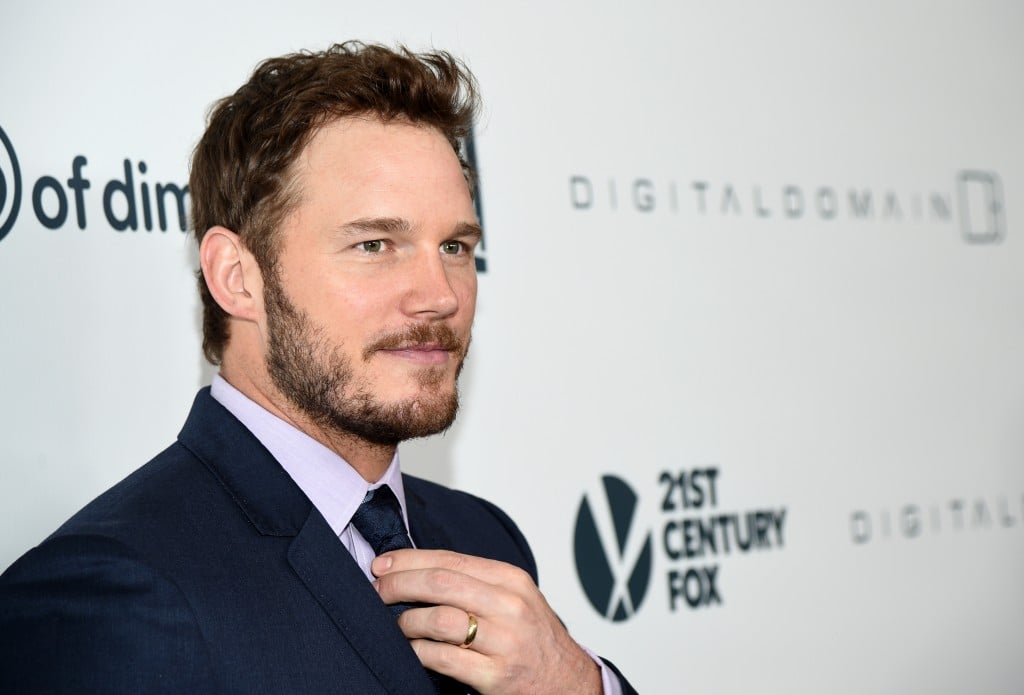 2. Which Marvel Movies Will Chris Pratt Be In?
In a recent interview with GQ, Chris Pratt has sent the fans of several franchises into a tizzy with information revealed about his upcoming projects. Particularly juicy were tidbits about his contract with Marvel, which seems to be the standard six-picture deal that other stars have with the company, but is interesting in his case because Guardians of Galaxy has less crossover to other comics and thus interaction with the other heroes than for example The Avengers. "I'm tied to doing three more, or five more, Guardians of the Galaxy or whatever it is, you know, two more Guardians plus another couple," Pratt told GQ.
We already know that there's going to be a sequel to the highly successful Guardians, and possibly a third if that one does well, but that leaves three more movies for Pratt's character Star-Lord to appear in. /Film speculated about some possibilities where Marvel could introduce Star-Lord into its planned films. The publication says that he could appear in Inhumans, which will focus on a race of superhumans created by aliens from Guardians, and/or Captain Marvel, a superheroine who had contact with the Guardians in the comic books.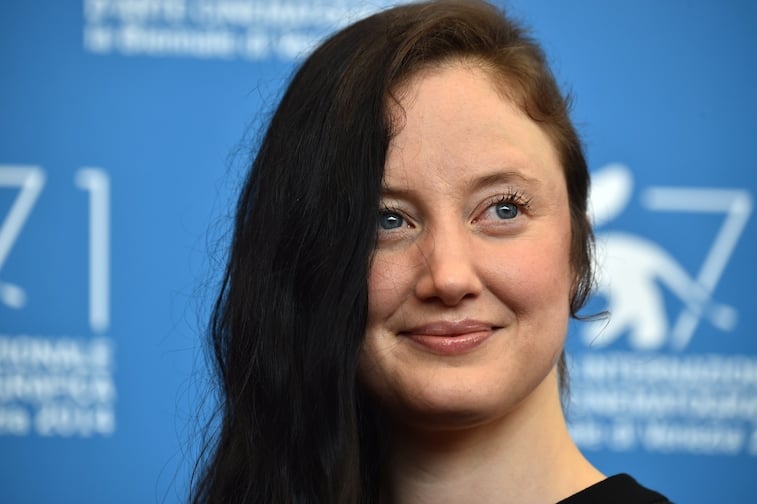 3. The Crow Villain Will Be a Woman
The upcoming remake of the 1994 cult classic The Crow will star Boardwalk Empire's Jack Huston as the vengeful goth who comes back from the dead as The Crow to avenge his wife's death on the streets of Detroit. The character Eric Draven/The Crow was originally played by Brandon Lee, who infamously died while making the film after guns being used on set weren't properly loaded with blanks and he was actually shot while filming a scene. After breaking out on Boardwalk Empire as a severely disfigured WWI sniper turned gangster, Huston has been picking up lots of high profile projects including this one.
Deadline has reported even more exciting news out of The Crow remake, signifying that this reboot might have the potential to be a really interesting film. Birdman's Andrea Riseborough is "in negotiations" to play the main villain, the gangster Top Dollar who brutally raped and murdered Draven's wife and then killed Draven. Top Dollar was originally a male character who leads a large organized crime syndicate in Detroit, while Draven and his wife were attempting to clean up their neighborhood. Switching the character to female is a really exciting prospect, especially given how great Riseborough was in Birdman.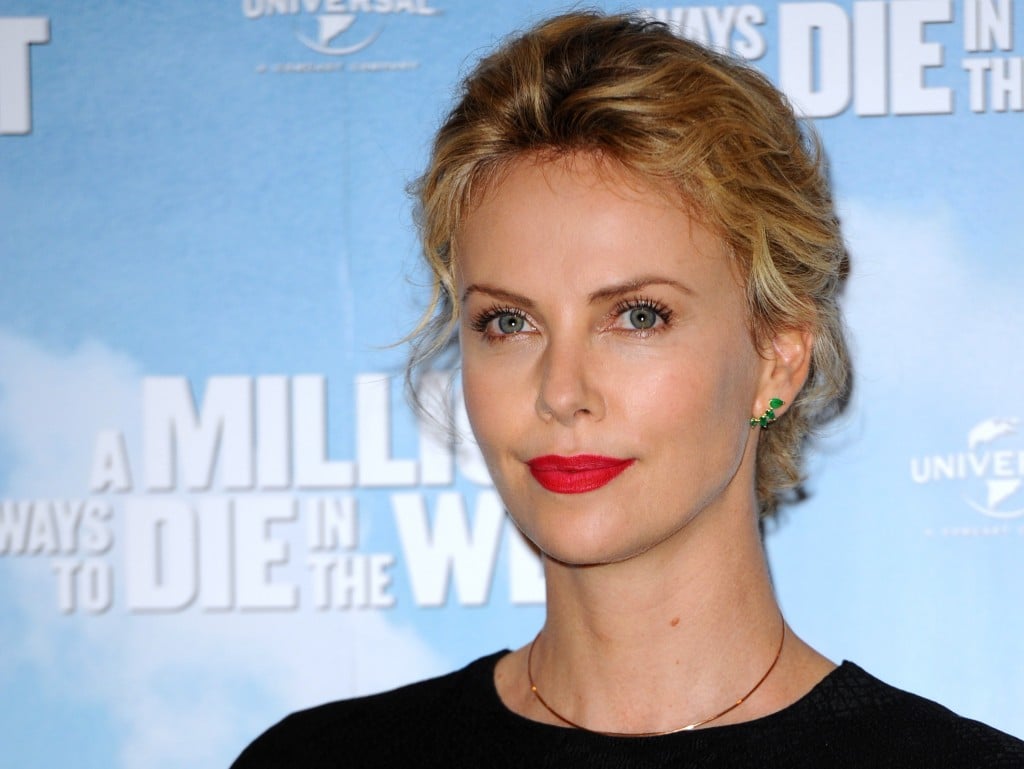 4. Charlize Theron to Join Fifty Shades
A rumor from News Everyday suggests that the Mad Max: Fury Road star is being lined up to have a guest role in Fifty Shades Darker, playing a former dominant lover of Jamie Dornan's character Christian Grey. The character seduced Grey when he was just a teenager and introduced him to the world of BDSM by being his female dominant partner for six years. After their sexual relationship ended, they continued to be friends and business partners. While the part will be small, the character of Elena Lincoln had a large effect on Grey's life and her appearance is very disruptive for his relationship with Dakota Johnson's character Anastasia Steele. Supermodel and actress Cara Delevingne is also rumored to be up for a small part in the movie, playing another former lover of Grey named Leila Williams.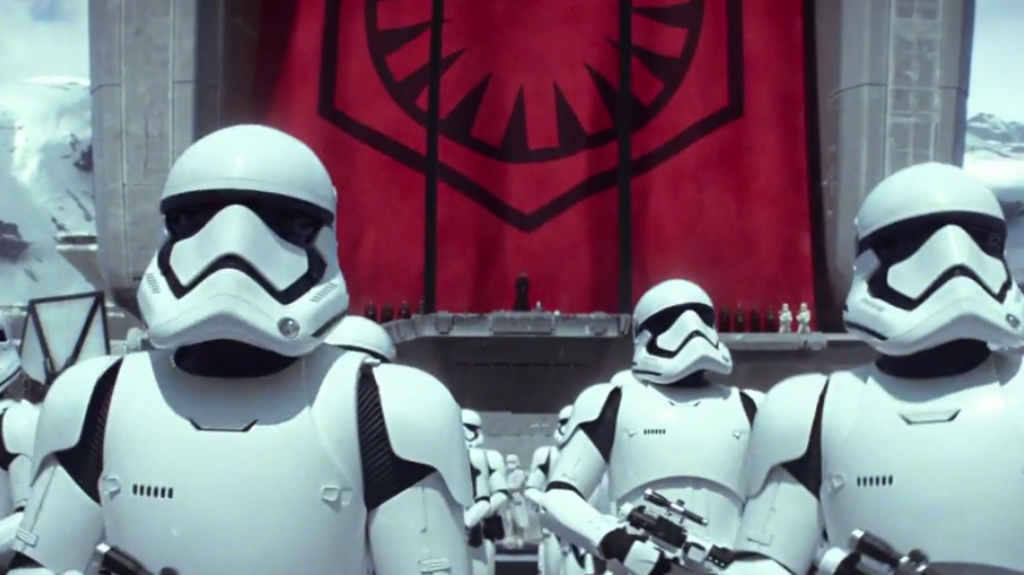 5. Is Daniel Craig a Stormtrooper in New Star Wars?
Disney and Lucasfilms probably aren't too happy with Simon Pegg, as the Star Trek actor and friend of J.J. Abrams let it slip on the red carpet that James Bond will be making a secret cameo as a Stormtrooper in the upcoming Star Wars Episode VII: The Force Awakens. Pegg himself is rumored to be playing a Stormtrooper in the movie, and when asked about the cameo on the red carpet he let slip a detail that was probably supposed to be kept secret. "I wasn't a Stormtrooper. Daniel Craig, he was a Stormtrooper," Pegg told The Sun, per Yahoo. "I probably shouldn't have said that," he added, realizing his mistake.
It has been rumored for awhile that Craig would have a secret cameo, playing some sort of role in which he would be disguised or covered up in some way, and so it makes sense that he could be a Stormtrooper in the film. He's also been filming the latest Bond film, Spectre, at Pinewood Studios in London where Star Wars was also being filmed, which would make it easy for him to film the role. If the secret part goes uncredited, then fans may be left guessing even after The Force Awakens comes out.
Follow Jacqueline on Twitter @Jacqui_WSCS
More from Entertainment Cheat Sheet:
Want more great content like this? Sign up here to receive the best of Cheat Sheet delivered daily. No spam; just tailored content straight to your inbox.