5 Hollywood Rumors: Who May Return to 'American Horror Story'?
Each week we highlight the biggest rumors that have been buzzing in Hollywood so you know what's going on in the worlds of TV, movies, and music before it's even official. From casting rumors to unannounced new projects, here's what's been happening in the entertainment world over the past week.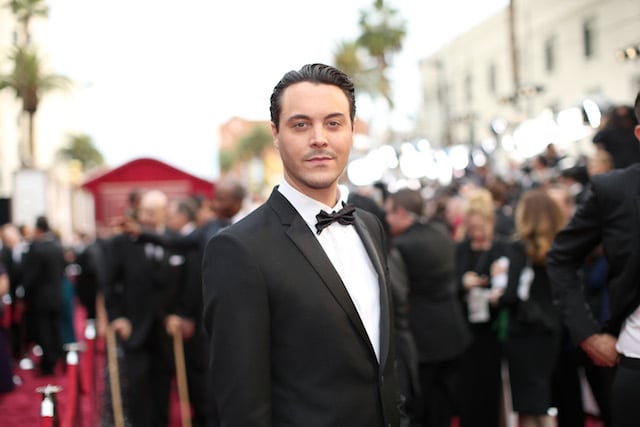 1. Is The Crow Remake Still Happening?
We've already told you a lot about the planned remake of the 1994 cult classic The Crow, which was planned to star Boardwalk Empire's Jack Huston and be directed by Corin Hardy. The role of the main antagonist had been reconceived from male to female and Birdman's Andrea Riseborough had been tapped to play the murderous gangster who kills the main character and his wife, triggering his afterlife revenge. But now the project seems to be in serious jeopardy. Huston has dropped out of the film, according to an article from Variety, due to scheduling conflicts. "Jack is a remarkably gifted actor, and we look forward to working with him in the future," the studio said in a statement per Variety. "Corin Hardy has a tremendous vision for The Crow, and we are working closely with him to continue prepping the movie and supporting him as he brings his vision to the bigscreen."
That article says the studio is looking to fill the starring role originally played by Brandon Lee with actors including Nicholas Hoult and Jack O'Connell among others as well as adding Forrest Whittaker for another role, but that was before reports started coming out that Relativity Studios is selling the domestic distribution rights for the project. Variety also reported that the company can't come up with enough money to meet the film's budget and so is considering selling the domestic rights to both The Crow and Hunter Killer. Sounds like a troubled project all around, which is disappointing since Hardy's casting of Riseborough in particular signaled he has a very interesting vision for the remake.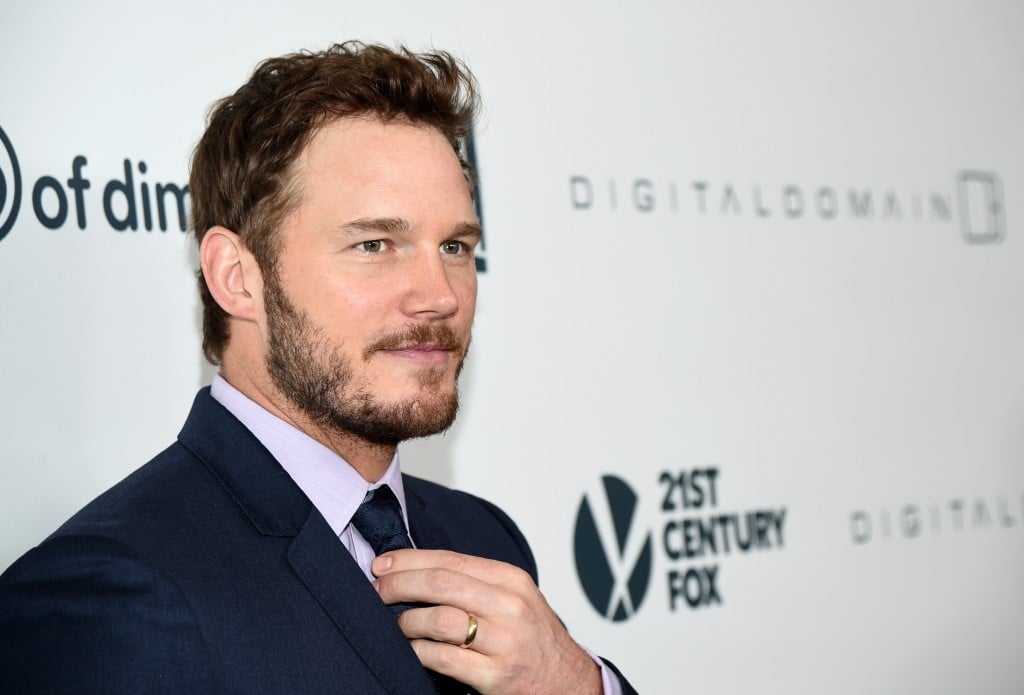 2. Jurassic World Helps Chris Pratt-Jennifer Lawrence Sci-Fi Movie
The massive box office success of the Chris Pratt-starring Jurassic World has helped get a troubled sci-fi project set to star Pratt alongside Jennifer Lawrence off the ground over at Sony. As we found out in the leaked emails, Sony has been unwilling to invest the money necessary in the project called Passengers because original movies even with big stars aren't exactly known for fairing well at the box office, as Jupiter Ascending and Tomorrowland have shown in this year alone.
The performance of Pratt's Jurassic World just a year after his leading turn in Guardians of the Galaxy helped make that film the number one box office grossing movie of 2014 has apparently changed Sony's mind on the matter and according to The Hollywood Reporter Sony is getting close to greenlighting the movie. Much hoopla has been made over the fact that Lawrence is commanding a whopping $20 million fee according to THR's sources, and Pratt's recent success has raised his commission from $10 million to $12 million. The sci-fi space film is being described as "Gravity with romance."
3. No Princess Diaries 3
Rumors began going around this week that Disney had plans to do a third installment in the Princess Diaries franchise, but Variety squashed those hopes by saying its sources at Disney have denied there are any plans to make a Princess Diaries 3. The franchise is known for making Anne Hathaway famous during her late teens, as she did a wonderful job with the comedic role of a nerdy high school girl who finds out she's really a part of the royal family of the small European principality of Geneva. Julie Andrews is also great as her grandmother, the Queen of Geneva, who takes Hathaway's character under her wing to teach her all the etiquette and history she needs to know to be a real part of the royal family and prepare to someday take on the crown. Variety said sources close to the potential third movie said a conversation had happened about another sequel but nothing came of it and the film is not being developed. Sources close to Hathaway confirmed this, saying there's no script and the actress is not attached to another Princess Diaries film.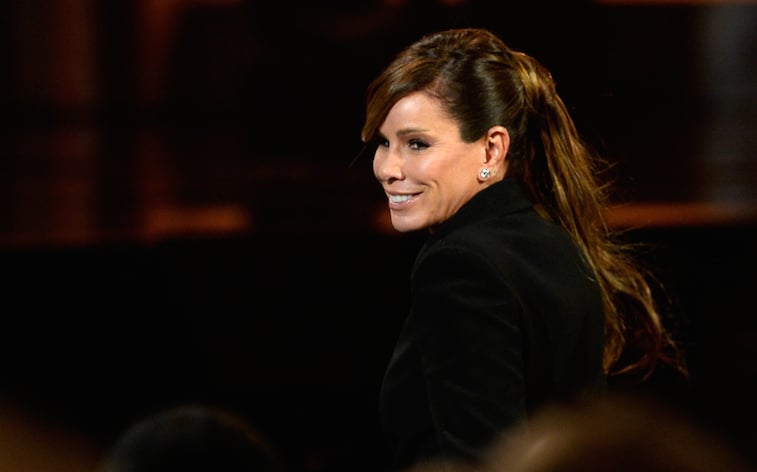 4. E! Can't Find New Fashion Police Host, Settles for Melissa Rivers
No one wants to host The Fashion Police. In the wake of Joan Rivers's passing last year, E!'s red carpet commentary show has had major trouble filling her large shoes. Kathy Griffin briefly became the host of the show before quitting almost immediately. Giuliana Rancic made a joke about Zendaya's hair at a red carpet event that was widely perceived to be racist, sparking huge backlash against the show and causing co-host Kelly Osbourne to quit herself. Being down two hosts, the series took a break from the air but promised to be back by fall.
It seems like no one wants to touch this series with a 10-foot pole, and that was only confirmed by Variety's recent report that Melissa Rivers, daughter of Joan and producer of the show, will be filling in as host as well. Rancic and Brad Goreski will return as hosts as well. The show will air six episodes throughout the year, focusing on looking at the fashion during certain red carpet events and starting with the MTV Video Music Awards. The inimitable humor of Joan Rivers was the only really funny or enjoyable part about Fashion Police — Rancic trying to get away with a Rivers-like joke is what caused the big scandal — but E! is obviously still trying to force this show to work.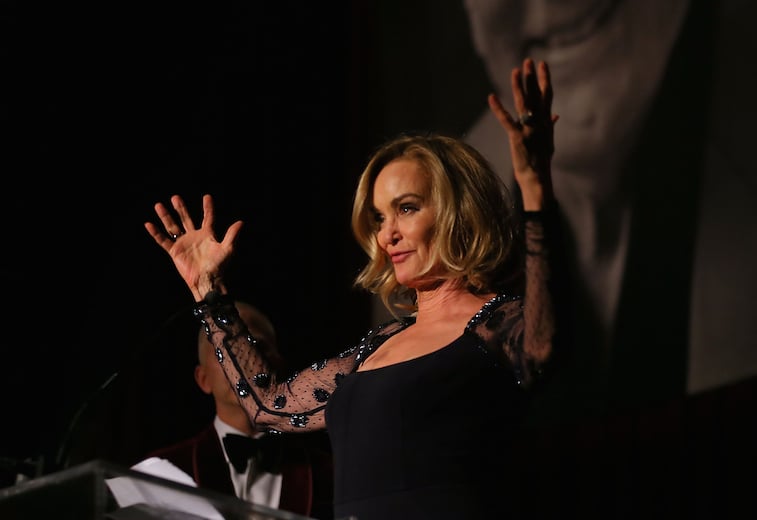 5. Lange Returning to American Horror Story?
Jessica Lange has been the star of the past four seasons of American Horror Story, and she crushed fans's hearts when she said at the PaleyFest this spring that she was done starring in the horror anthology series that she's carried for four years. She has played a crazed ghost in Season 1, a nun running a mental hospital in Season 2, the head of a coven of witches in Season 3, and a German ringmaster of one of the final remaining freak shows in the most recent season. The role on the show has revitalized Lange's career and earned her a Golden Globe and two Emmys. After the PaleyFest announcement it was assumed she was out of the Ryan Murphy created show entirely, but recently Lange told TheWrap she'd be willing to return to the series if it was for a shorter arc.
"If Ryan came to me and said, 'Would you want to do a small character for a couple episodes?' I would absolutely say yes if I liked it," Lange said during a recent interview for TheWrap's Emmy magazine. "This was a great collaboration, so I would love to keep working with him." Fans of American Horror Story might not have to wait long to see Lange on the show again.
Follow Jacqueline on Twitter @Jacqui_WSCS
More from Entertainment Cheat Sheet:
Want more great content like this? Sign up here to receive the best of Cheat Sheet delivered daily. No spam; just tailored content straight to your inbox.