5 Hollywood Rumors: Who's Playing Captain Marvel?
Each week we highlight the biggest rumors that have been buzzing in Hollywood so you know what's going on in the worlds of TV, movies, and music before it's even official. From casting rumors to unannounced new projects, here's what's been happening in the entertainment world over the past week.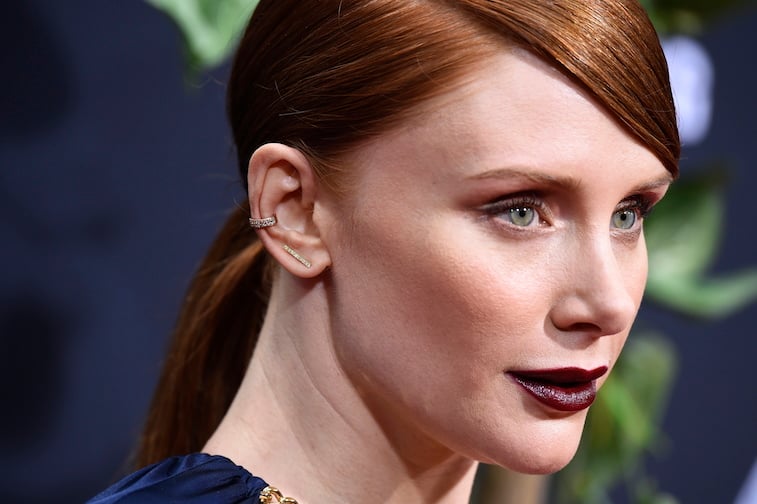 1. Bryce Dallas Howard to Play Captain Marvel
There's yet another contender in the ring for the lead role in the first female-led superhero movie from Marvel. Emily Blunt was rumored to be up for the part awhile ago, but that buzz has sort of petered off. More recently, rumor had it that Charlize Theron was up for the part, with her new friend Angelina Jolie being courted to direct the film. Now, Jurassic World star Bryce Dallas Howard has thrown her own hat into the ring by telling Cinema Blend that she wants the part of the female superhero. When the interviewer from the publication suggested that she would be a good fit for Captain Marvel she responded, "Oh my God, will you write that? Will you write that please? Yes, let's start a campaign now. That would be rad."
She went on to discuss what draws her to the Marvel cinematic universe, and said that she would be willing to be in any Marvel movie for a chance to work with the studio. "Those movies are so fantastic, because talk about just these incredibly drawn characters! That's the joy of the comics, is that you fall in love with these characters and it's who they are that carries you from journey to journey to journey… it's not just about set pieces. It's really about who these people are, and so, yes, I just would love to be in a Marvel film," Dallas Howard said. Of course saying she wants the part is different from actually being considered for it, so it'll be interesting to see how Marvel responds to the comments.
[featured_image img_url="http://www.cheatsheet.com/wp-content/uploads/2015/01/Marion-Cotillard.jpg" caption="Frazer Harrison/Getty Images"][/featured_image]
2. Marion Cotillard to Co-Star With Brad Pitt
The production schedule of Robert Zemeckis's upcoming spy thriller starring Brad Pitt recently changed, thus allowing French actress Marion Cotillard to enter negotiations to co-star in the movie when before her schedule wasn't going to allow her to participate, Variety reports. Cotillard will be seen next in this fall's Macbeth, which debuted at Cannes and is likely to make her a major contender come awards time next year. She will soon begin shooting the Assassin's Creed movie which also co-stars Michael Fassbender and that production was originally going to conflict with the Zemeckis movie. Her participation in the Zemeckis period spy thriller hasn't been confirmed, but Variety described her as being "in negotiations." Pitt and Zemeckis asked the studio if production on the movie could be pushed back so that Zemeckis could do press for his upcoming biopic The Walk and Pitt could film his Netflix military satire War Machine.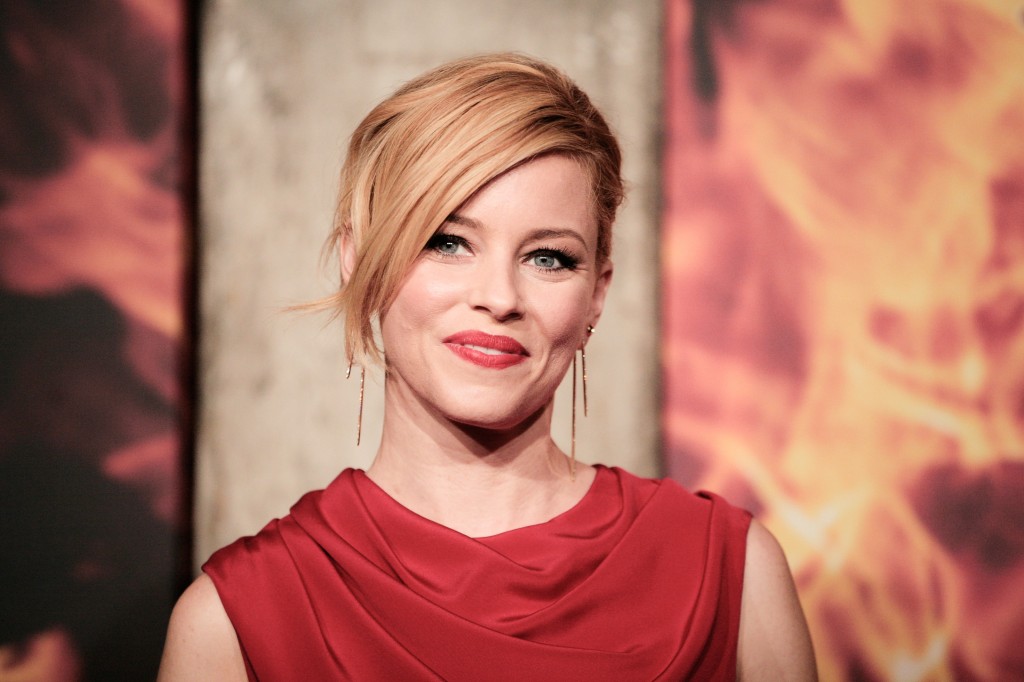 3. Elizabeth Banks to Direct New YA Franchise
Deadline reports that Universal is looking at Pitch Perfect helmer Elizabeth Banks to direct Red Queen, based on the young adult novel by Victoria Aveyard. Banks helped turn Pitch Perfect into an unlikely worldwide hit and now Universal is looking for more projects for the new director. Red Queen is about a society in which the commoners bleed red and the elite bleed silver while exhibiting extraordinary powers. The protagonist is a 17-year-old girl who gets by as a red-blooded thief, but when she's brought before the silver bloods to stand trial she ends up displaying a latent power that changes her destiny. The book is described as having franchise potential and is compared to The Hunger Games, which Banks plays a role in. Deadline said that Banks is looking to produce as well with Breaking Bad writer Gennifer Hutchison adapting the script.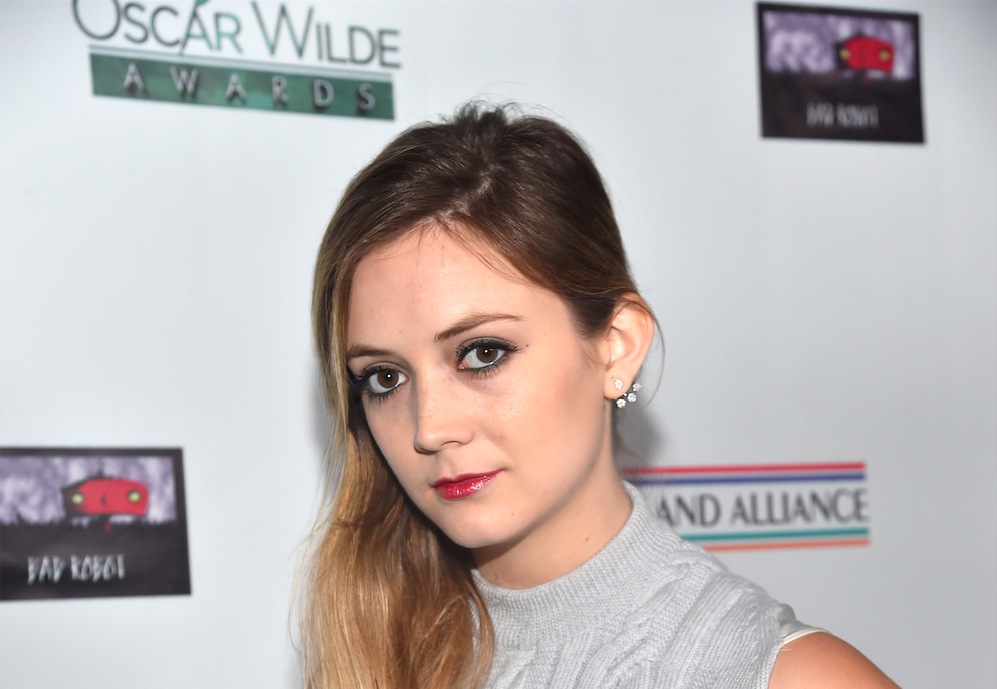 4. Carrie Fisher's Daughter Addresses Rumors About Her Star Wars Role
Carrie Fisher's daughter Billie Lourd will be appearing in the upcoming Star Wars: The Force Awakens, but we still don't know what her role will be. If you're going to play the guessing game, don't make the easiest possible guess, as she recently told Interview magazine, "I'm not Princess Leia's daughter" in the movie. She wouldn't give any other details about the role, aside from saying landing the part was her first job as an actress. "This is the first job I've ever had — right into the fire," she said. Other rumors have suggested that she'll play a younger version of Princess Leia, but we probably won't find out exactly what the role is until Episode VII comes out.
.@tannerfbowen No, but he's going to meet people who were educated at [name] in [not New York].

— J.K. Rowling (@jk_rowling) June 6, 2015
.@loonyloolaluna However, indigenous magic was important in the founding of the school. If I say which tribes, location is revealed. — J.K. Rowling (@jk_rowling) June 7, 2015
5. J.K. Rowling Confirms Rumors About American Hogwarts
There have long been rumors among Harry Potter fans that there's a school of witchcraft and wizardry here in the United States in Rowling's Harry Potter universe. Now Rowling has confirmed those rumors on Twitter as she works on the script for Fantastic Beasts and Where to Find Them, which will be a spin-off of the Harry Potter world and her first turn at screenwriting. It has already been announced that Fantastic Beasts will take place in New York, seventy years before Harry and company attended Hogwarts across the pond. Rowling confirmed on Twitter that an American wizarding school exists and that the protagonist of Fantastic Beasts Newt Scamander (played by Eddie Redmayne) will meet past and present students. The school's teachings will also be influenced by Native American culture.
Follow Jacqueline on Twitter @Jacqui_WSCS
More from Entertainment Cheat Sheet:
Want more great content like this? Sign up here to receive the best of Cheat Sheet delivered daily. No spam; just tailored content straight to your inbox.