5 Hollywood Rumors: Will Marvel Make an 'Ant Man' Sequel?
Each week we keep you updated on the rumors that have been buzzing around Hollywood as various sources get wind of casting info and other details before they've been officially announced, so our readers know what's going on in the entertainment world first. From casting rumors to unannounced new projects, here's what's been happening in the entertainment world over the past week.
1. Tyrese Gibson as (one of the) Green Lantern(s)
The Green Lantern comic books have featured multiple people as the Green Lantern, and the latest rumors suggest that Warner Bros. is going to take that tactic in its film reboot of the series which it hopes will erase everyone's memory of the massive failure that was 2011's Green Lantern starring Ryan Reynolds. According to ScreenCrush, rumors have pointed to Star Trek's Chris Pine and Fast and Furious's Tyrese Gibson as the main contenders for two starring roles as two different characters that both become Green Lantern, Pine as Hal Jordan and Gibson as John Stewart. Pine has been rumored for his role for awhile, but Gibson has come to the forefront as a contender quickly. Gibson posted two photos on Instagram that seem to confirm the two roles, but there's been no word from Warner Bros. as of yet. The studio is probably waiting to do a big reveal at Comic Con.
Gibson did kind of confirm the casting to E!, though he skirted around totally confirming it, saying in an interview, "There are certain things I can't speak on. But I will say, however this works out, it's definitely the fans' fault. I was at home minding my own business and fans start creating these fan-made videos of me as Green Lantern and I looked into it." It seems like fans are having their input heard in these comic book movie castings, as the studios know that they'll also be the ones coming into theaters when the film is released.
2. Paul Thomas Anderson to write and maybe direct Pinocchio
This is one of the weirder actor/director/studio pairings that has come up in some time. The latest from Hollywood is that auteur Paul Thomas Anderson will write the script for the upcoming live action version of Warner Bros.'s Pinocchio, which is looking to star Robert Downey Jr. as Geppetto, the toymaker who creates the wooden puppet that wishes to become a real boy. This is only the latest animated classic that major studios are planning to adapt to a live action format after the success Disney has with movies like Maleficent, Alice in Wonderland, and this spring's Cinderella. According to TheWrap, and other media outlets, PTA has been tapped to write next draft of the script for Pinocchio.
He rarely writes scripts for projects he doesn't also direct, so the word is he will likely helm the movie as well. If he does, it will certainly display his distinctive style seen in critically acclaimed films like Boogie Nights, There Will Be Blood, The Master, and Inherent Vice. TheWrap said that Anderson and Downey Jr. have wanted to work together on this project for awhile and the recent trend of remaking animated classics has given them the opportunity to do so. This will be the first time Anderson has taken on a studio writing assignment rather than writing his own script, and it will certainly be interesting to see how his unique perspective takes on the story of Pinocchio. Over at Disney live-action remakes of Beauty and the Beast, Mulan, and Dumbo are all in the works.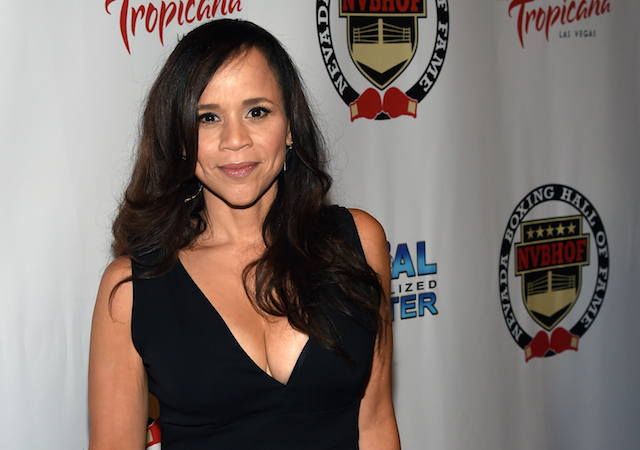 3. Either Rosie Perez or Nicolle Wallace to be cut from The View
ABC wants to rebrand its struggling talk show The View, and Variety reports that in doing so the network is considering cutting one of its hosts. The word is that either Rosie Perez or Nicolle Wallace will be leaving, as neither of them have shown a flair for discussing the show's fluffier, celebrity-oriented content which ABC is going to be shifting more focus towards in an effort to improve ratings. It was rumored earlier this year that Perez was quitting the show, but those reports turned out not to be true. The report said that Whoopi Goldberg will remain the face of the series and former Disney star Raven Symone, who was recently hired on, will also be coming back to host. Executives have been unimpressed with the contributions of both Perez and Wallace to the "Hot Topics" segment, which focused on lighter, celeb-driven content. Since that's the direction the poorly rated talk show is heading, their jobs are in jeopardy. Variety's sources said that ABC is thinking about featuring a rotating cast of between six and eight co-hosts. Molly Sims and Stacy London are on the short list, but the network is casting a wide net and is particularly looking to find a Latina co-host soon.
4. Tom Cruise to star in Top Gun 2
There are still some producers in Hollywood feeling either optimistic or delusionally hopeful about the chances for a sequel to Top Gun, potentially even featuring a cameo appearance from Tom Cruise. The sequel project has been in development for about five years now, and still no movie. Producer David Ellison spoke about the sequel to Collider during a press tour for Terminator Genisys and claims that not only is it happening, but Cruise is going to star in it as well. "There is an amazing role for Maverick in the movie and there is no Top Gun without Maverick, and it is going to be Maverick playing Maverick," Ellison told the publication. There is a script being worked on by writer Justin Marks, but that seems to be as far as the studio has gotten with the project thus far. It remains to be seen if this sequel ever comes to fruition.
5. Ant-Man spin-offs
While Ant-Man hasn't even yet hit theaters, director Peyton Reed is already thinking of ideas to explore in any potential sequels or prequels. Reed said in a recent conversation with ComicBook.com that exploring the early life of Dr. Hank Pym, the character played by Michael Douglas who develops the super-shrinking technology that gives Ant-Man his powers, would be what he'd want to explore in another movie. "Listen, if we were lucky enough to be able to do a sequel or even a prequel, I'd be way into it. I've really fallen in love with these characters. I was always in love with the characters in the comic book world but there's a lot of story to tell with Hank Pym," Reed told the publication.
Cinema Blend pointed out that such an angle would have plenty of dramatic potential, though Marvel certainly isn't going to plan on anything until it sees how much money Ant-Man makes the company. Hank Pym's character is a good person, but mentally unstable. He exhibits multiple personalities, a condition that's worsened by his ability to shrink and grow, and had a tumultuous marriage to the heroine The Wasp. This all sounds like a pretty promising story to tell if audiences prove receptive to Ant-Man.
Follow Jacqueline on Twitter @Jacqui_WSCS
More from Entertainment Cheat Sheet: