5 Hollywood Rumors: Will 'The Walking Dead' End on a Cliffhanger?


Every week, we take an in-depth look at the latest rumors coming out of Hollywood, from casting news to rumored directorial choices to the latest TV revivals. This week brought us plenty more gossip, including the new rumored cameo on CBS's Supergirl and the latest on The Walking Dead Season 6 finale. Below, check out five of the biggest Hollywood rumors of the week.
1. Wonder Woman may appear on Supergirl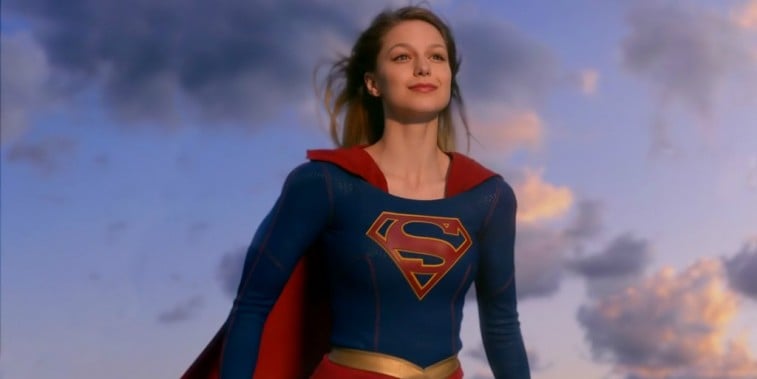 CBS's Supergirl has played homage to plenty of her fellow DC heroes, and it seems Wonder Woman might be next. Producers Andrew Kreisberg and Greg Berlanti recently revealed that they're eyeing original Wonder Woman, Lynda Carter, for a guest role on the series.
According to Entertainment Weekly, the producers originally wanted Carter to appear on the season, but couldn't work out the schedule. They're now hoping to bring her on next season, as Berlanti explained to press as a recent screening. "We had the perfect role for Lynda Carter," he said. "We couldn't work out her schedule. Next year."
"We're going to do it, we'll just do it next year," Kreisenberg added, which prompted Berlanti to then reveal her potential role: "All right, she's the female president of the United States."
Of course, a second season of Supergirl hasn't actually been formally green-lit, so this isn't a done deal yet. But since the show is considered a shoo-in for renewal, there's a very good chance fans will get to see Carter show up in Season 2.
2. The Walking Dead Season 6 could end in a cliffhanger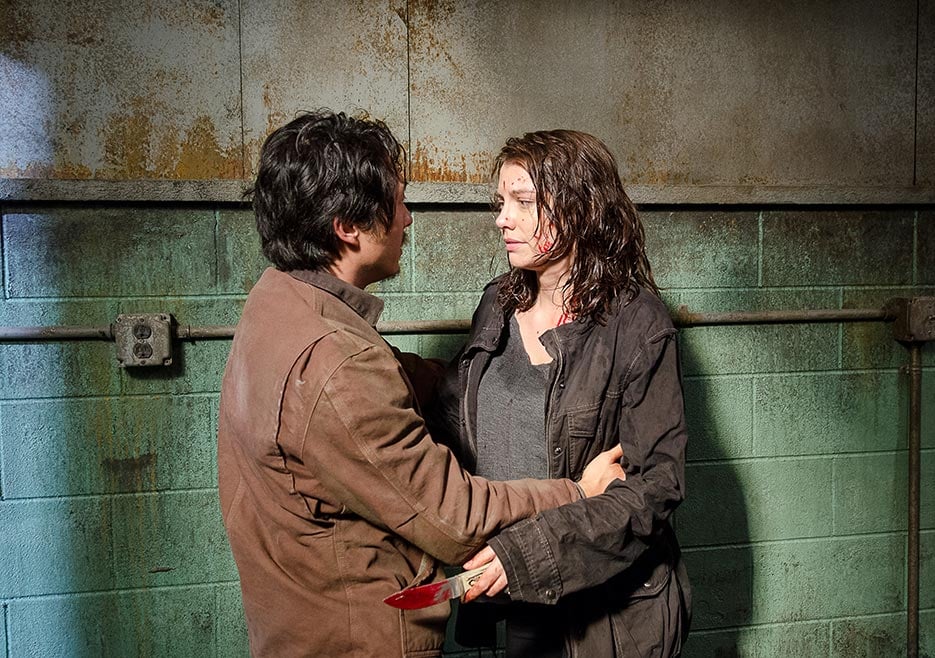 Warning: potential spoilers ahead!
As long confirmed, The Walking Dead's sixth season finale will feature the highly anticipated introduction of the skull-crushing big bad, Negan (played by Jeffrey Dean Morgan). In the weeks leading up to the episode, fans have been frantically speculating which of the fan favorite characters will die at the hands of the villain. But it turns out we might not find out as soon we thought.
Take this with a grain of salt for now, but a new report from HNGN suggests that while Negan will indeed use his barbed wire bat "Lucille" to deliver a fatal blow, viewers won't actually learn his victim in the finale. As the report reads: "After a sickening game of 'eeny, meeny, miny moe,' Negan makes his choice and bashes the character's head in with Lucille … Unfortunately, it sounds like we have no idea who that choice is. The camera shifts to the character's point of view so we never actually see who is killed."
The speculation matches some footage purportedly leaked from the series, in which Morgan's Negan swings at the camera, instead of a specific character. We'll have to stay tuned to see whether this rumor proves accurate, but one thing's for sure: A cliffhanger like that will almost certainly set off a fan frenzy.
3. Captain Britain could be getting his own show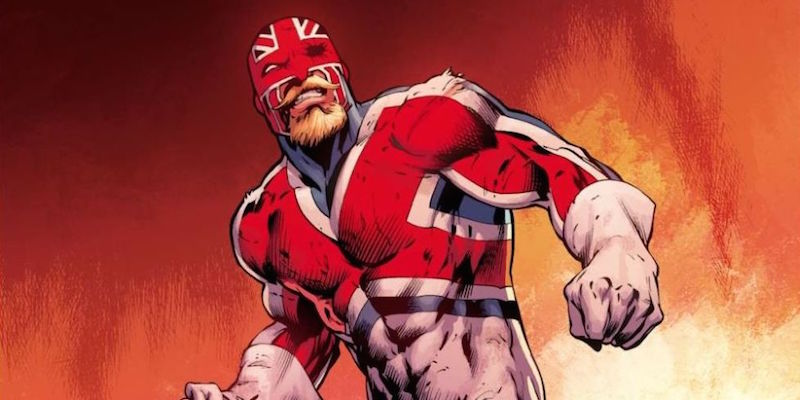 Rumors that Captain Britain could be the latest Marvel hero to get his own show started flying after movie poster artist and producer Ciara McAvoy took to Twitter to share conceptual art of the character's costume. McAvoy, who has previously worked on art for Indiana Jones and the Last Crusade and X-Men: First Class, posted photo with the caption, "For my 1000th Tweet: Who will be playing Brian Braddock in the upcoming tv series #CaptainBritain?#Marvel Stay tune!"
Unsurprisingly, the tweet started off a flurry of excitement among comic book fans, who quickly demanded to know more about the rumored project. McAvoy declined to delve into details, saying she was "waiting for the go ahead from a co-producer" to reveal anything else but that an official confirmation could be expected in either late 2016 or early 2017.
Though McAvoy has insisted the project is happening, TVLine has since refuted the rumor, with "well-placed sources" saying the speculation is "not true." Marvel, for its part, has not yet commented.
4. The Justice League movie may less dark than Batman v Superman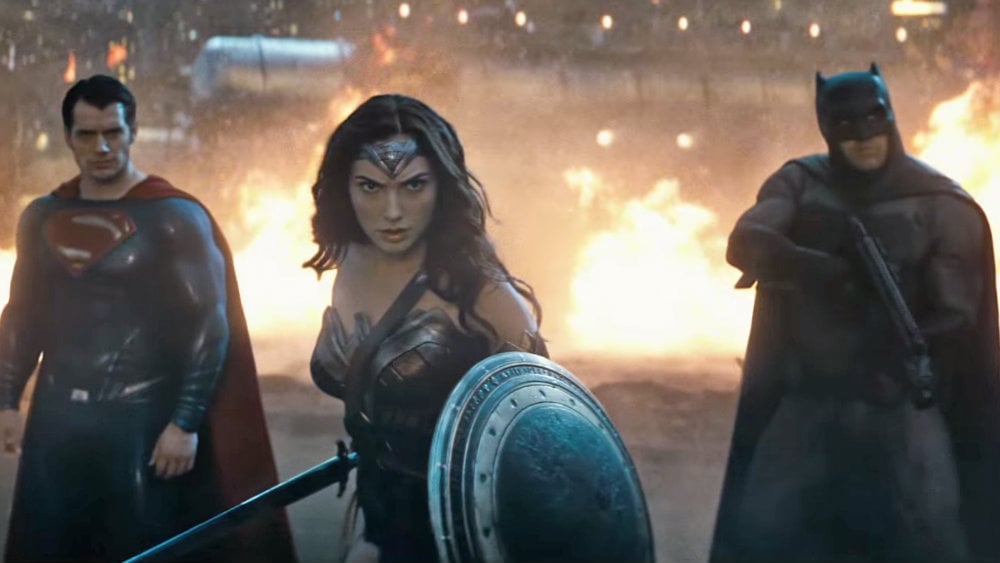 Batman v Superman: Dawn of Justice hit theaters this week, and the reviews have been decidedly mixed, with critics lambasting the movie's overly dark and serious tone. Given that reaction, it's no surprise that there are already rumors that Justice League will be a lighter and more fun movie.
"One of the things that lightens it is having Flash and characters that are more, optimistic," director Zack Snyder told IGN of the upcoming movie. "Batman v Superman in particular is two characters who are at a crisis of conscience that brings them together."
It remains to be seen whether the Flash will bring the fun that viewers are craving to Justice League, but it sounds like producers are already planning to establish a different tone than that of Batman v Superman. The Justice League: Part One is set to hit theaters on November 17, 2017.

5. Dwayne Johnson might play Doc Savage
Dwayne "The Rock" Johnson is already playing Black Adam in the upcoming Shazam movie, but he could also be in line to portray another comic-inspired character. According to Thrillist, Johnson is director Shane Black's top choice to play Doc Savage in a film adaptation of the pulp adventurer.
Black has been attached to helm a Doc Savage movie since 2013, but it hasn't picked up much speed since. Still, the director recently confirmed that he's still working on the project and that Johnson is at the top of his wish list for the lead role. "I would very much like to do Doc with a fellow named Dwayne Johnson if we can make that work. I made a decision that Dwayne is the guy," he told Thrillist.
Johnson has a pretty jam-packed schedule as it is and Black is currently busy working on the upcoming The Predator, so it'd likely be a while before Doc Savage could ever grace the screen. While Johnson would certainly make a solid choice for the role, it remains to be seen whether he can find time to take on the project.
More from Entertainment Cheat Sheet: