11 Movie-to-TV Adaptations Now in the Works
There's nothing Hollywood loves more than making old material new again, either through sequels or adaptations. This past year saw plenty of small-screen versions of long-beloved movies (Fargo, About a Boy), and it looks like viewers can expect more of the same in the future. Here are five recently announced movie-to-TV adaptations in the works.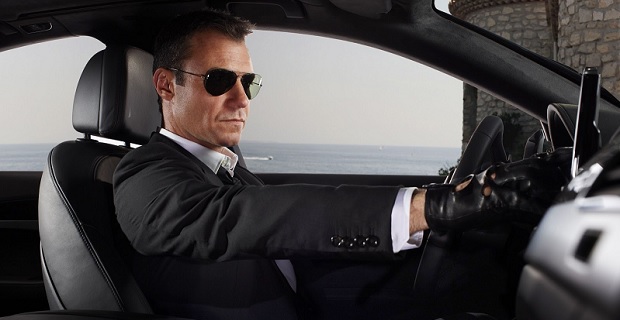 1. Transporter: The Series
Based on the Transporter film franchise starring Jason Statham (released in three installments between 2002 and 2008), this upcoming TNT show features British actor Chris Vance (pictured above) as Frank Martin, a professional "transporter" paid to deliver extremely dangerous people and cargo to various exotic locations around the world. The series will also star Andrea Osvárt as Carla, the former CIA agent in charge of handling Martin's mission. The first season is set to premiere on TNT sometime this fall, and a 12-episode second season has already been green-lit.
2. Minority Report
According to a recent report from The Wrap, Steven Spielberg is developing a TV series based on the 2002 hit sci-fi movie Minority Report. The movie starred Tom Cruise as the head of PreCrime, a police unit that uses three psychics to identify and arrest murderers before they commit their crimes. The small-screen adaptation will reportedly be penned by Godzilla writer Max Borenstein. Though the project is still in early stages, Spielberg is apparently looking to bring on a big-name actor, as he did with his CBS sci-fi series Extant, which stars Halle Berry.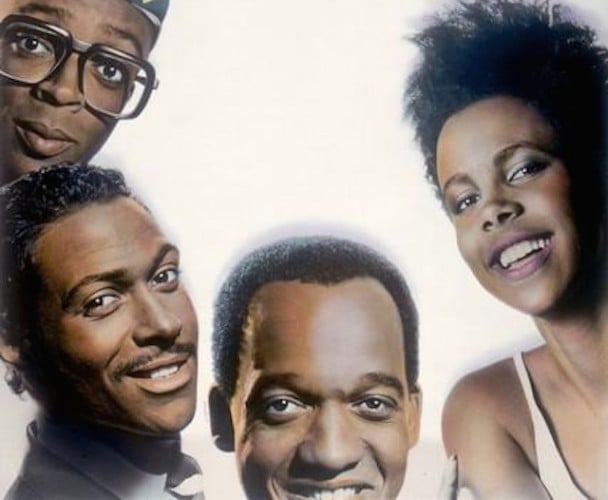 3. She's Gotta Have It
Spike Lee is adapting his debut feature film, 1985's She's Gotta Have It, into a small-screen series. Lee made his breakthrough with the film, which he famously shot in 12 days and which starred Tracy Camila Johns as a young Brooklyn resident who juggles three different love interests. Per Deadline, Showtime has already signed on to develop the upcoming project, adapting the movie into a half-hour show that will give viewers an update on its characters and take a closer look at Lee's views on race, relationships, and sexuality in Brooklyn. Lee is set to both write and direct the series.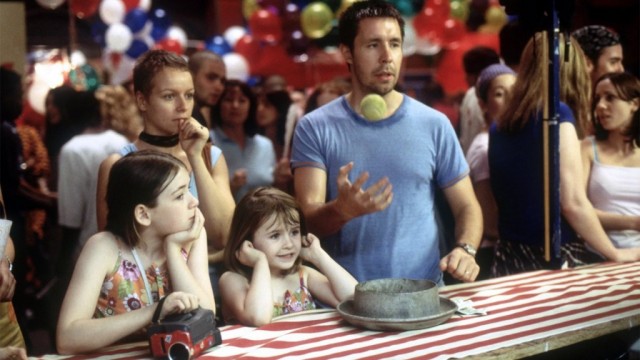 4. In America
Director Jim Sheridan is reportedly working on adapting his critically acclaimed 2002 film In America into a television series. The filmmaker, who recently adapted The Ten Commandments to TV for Bob and Harvey Weinstein, told the Irish Independent he's in talks with a major network to bring the semi-autobiographical story about an Irish immigrant family to the small screen. "It could be HBO, but I don't want to say for definite before we sign the deal," he told the publication. "I want to tell the story of illegal aliens; the people on the edges of American society. It will focus on the Irish community in the States." It'll be a while before the project makes real progress, though – Sheridan is also currently on board to direct the movie The Secret Scripture, starring Rooney Mara.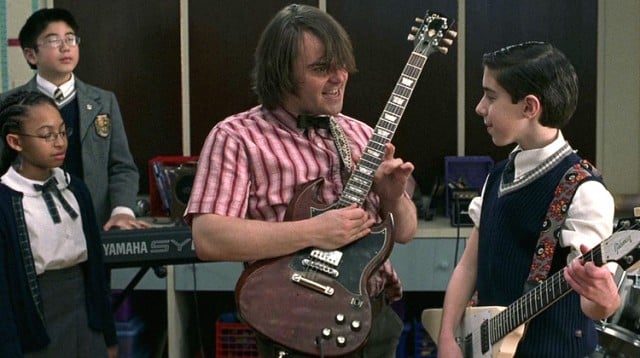 5. School of Rock
Earlier this month, Nickelodeon announced that it ordered 13 episodes of a small-screen adaptation of the 2003 comedy School of Rock, starring Jack Black. Like the film, the show will follow Dewey Finn, a struggling musician who becomes a a substitute teacher at a prep school, where he introduces a class of classically introduced kids to legendary rockers like Led Zeppelin. The project is reportedly starting production this fall and airing next spring. The movie's director, Richard Linklater, will serve as the show's executive producer alongside School of Rock producer Scott Rudin. The film is also undergoing a second adaptation this year, with musical theater legend Andrew Lloyd Webber rumored to be working on a Broadway version for 2016.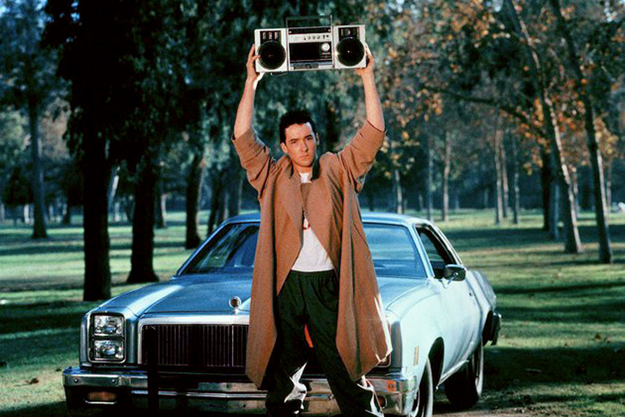 6. Say Anything
It's been 25 years since the world first saw the now-iconic scene of John Cusack as Lloyd Dobler holding a boom box over his head in order to win the heart of Diane Court (Ione Syke). But those same beloved characters could soon be returning, this time to the small screen on NBC. According to Deadline, the series, which would act not as a direct adaptation, but as a follow-up to the original 1989 movie. The show would reportedly pick up on the characters 10 years later, with Lloyd long since dumped by Diane and struggling to accept the way his life turned out. Things turn around when Diane makes a surprise return home. NBC reportedly already gave the series a script commitment with penalty, but it's unclear if the project will actually move forward as both Cusack and original director Cameron Crowe have strongly objected to the idea.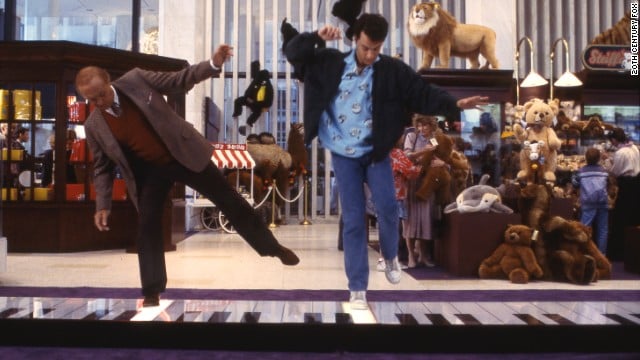 7. Big
Fox is developing a show based on the 1988 beloved comedy, which starred Tom Hanks as Josh Baskin, who starts out as a young boy (played by David Moscow) in the film, but is aged into a 30-year-old man overnight after making a wish "to be big." The small screen remake comes courtesy of Kevin Biegel and Mike Royce, the same duo that headed Fox's short-lived military series Enlisted. The two will both pen the script and executive produce the half-hour series, which has been pitched as an "ongoing series with a cable model episode count." Fox has already given the comedy a script plus penalty commitment.
8. Rush Hour
CBS handed out a pilot production commitment to the hour-long action comedy based on the hit film franchise, which starred funny duo Jackie Chan and Chris Tucker. According to Deadline, the small screen adaptation is expected to stay true to the premise of the original film, with the story following a straight-edged, rule-abiding Hong Kong police officer who gets assigned to a case in Los Angeles and is subsequently teamed with a cocky, black LAPD officer who couldn't be more different. Cougar Town's Bill Lawrence will co-write and executive produce the project from Warner Bros. Television alongside Blake McCormick. Original director Brett Ratner and producer Arthur Sarkissian are on board to executive produce.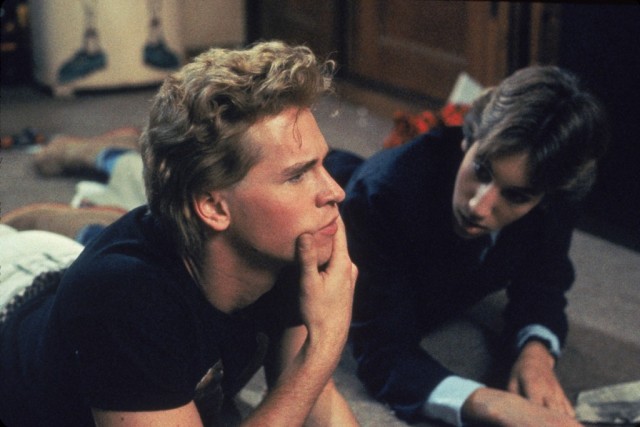 9. Real Genius
NBC is teaming up with 3 Arts Entertainment, Sony TV, and Adam Sandler's Happy Madison production company to develop a single-camera comedy series based on the 1985 film. The original flick starred Val Kilmer as brilliant physics student Chris Knight, who is in his last year at the fictional university Pacific Tech when he gets recruited by a professor to work on a secret laser project for the CIA alongside freshman student Mitch Taylor (played by Gabriel Jarrett). Written by Workaholics co-executive producer Craig DiGregorio and Parks and Rec's David King, the TV version will be a present-day reboot that functions more as a workplace comedy. NBC has already given the series a script commitment plus penalty.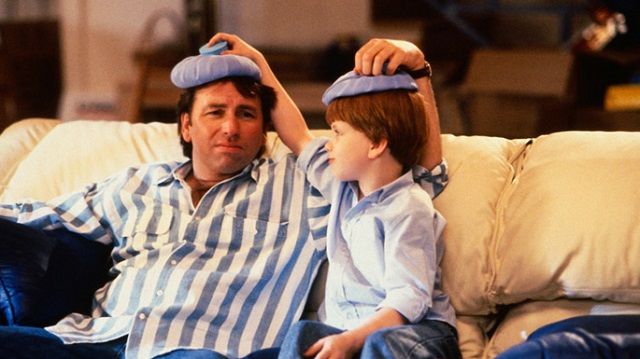 10. Problem Child
NBC is developing a half-hour comedy based on the 1990 feature film of the same name. The original movie starred John Ritter and Amy Yasbeck as a couple who adopt Junior, a prankster who had been adopted and then brought back to the orphanage a whopping 30 times for being such a—you guessed it—problem child. The network has handed out a script commitment for the remake, from writer Armstrong (The Hangover II, Old School) and executive producers Peter Traugott and Rachel Kaplan. This is the second year that the channel has looked to turn a Universal feature into a small screen series, with a remake of Tom Hanks and Shelley Long's The Money Pit scheduled for the 2015-16 pilot season.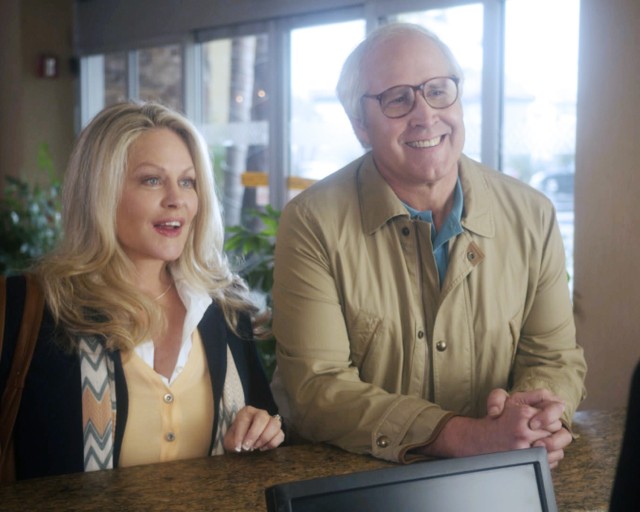 11. National Lampoon's Vacation
A family comedy reuniting the stars of National Lampoon's Vacation, Chevy Chase and Beverly D'Angelo, was given a script commitment with penalty by ABC in mid-September. Per The Hollywood Reporter, the still-untitled comedy series will continue the story of the road trip family franchise, this time following the Griswold couple as they are forced to raise their grandchildren due to circumstances beyond their control. Aaron Kaplan will executive produce the single-camera sitcom, with Brad Copeland (Grounded for Life, Arrested Development) on board to pen the script and executive produce. Should it move forward, the project could be part of the 2015-16 season. It would also mark Chase's return to TV after his much-discussed departure from Community last year.
More from Entertainment Cheat Sheet:
Want more great content like this? Sign up here to receive the best of Cheat Sheet delivered daily. No spam; just tailored content straight to your inbox.