5 Must-See Movies About the World of Hip Hop
Hip hop has defined generations, shaped culture, and endured tremendous controversy. Since its origins in the 1970s, hip hop and rap have grown in popularity, and been responsible for some of the most prolific and profitable musical artists worldwide. And it's also been at the root of some incredible rags to riches stories — and cautionary tales about the dangers of fame and fortune.
This Friday, one of the most iconic hip hop stories of all time will be brought to life on the big screen. Straight Outta Compton tells the true story of the founding, rise and eventual disbanding of gangsta rap pioneers NWA. The biopic is certified fresh on Rotten Tomatoes, and has already seeped into pop culture, inspiring a social media meme and a ton of buzz. But it isn't the first film to chronicle the ups and downs of life in hip hop. Here are five great films that paved the way for Straight Outta Compton.
1. Krush Groove (1985)
Def Jam Recordings was one of the driving forces behind the rise of hip hop in the United States. And its origins are chronicled with an exciting, if slightly fictional, energy in Krush Groove. The film stars Blair Underwood as Russell Wilson, a stand-in for the real creator of Def Jam, Russell Simmons. It also features a whole host of real musicians who played crucial roles in getting the studio off the ground, including Run-D.M.C, New Edition, Sheila E. and Kurtis Blow.
But what sets Krush Groove apart isn't its star-studded cast. It's the way it captures the excitement, the strain and the controversy involved with Def Jam's legendary launch. The music sequences, both in studio and on stage, are electric. And the scenes that show how society initially resisted the new sound before embracing it speak to how truly groundbreaking Def Jam was.

2. Beat Street (1984)
Like Krush Groove, Beat Street is devoted to telling the story of hip hop in the 1980s. But it does so by focusing on the action on the streets — the young men and women who fell in love with the music. Beat Street follows a group of brothers and their friends, who become immersed in hip hop culture and fall in with many of various aspects, including break-dancing and DJing. Because it was filmed at the height of hip hop's rise, Beat Street feels incredibly authentic — almost more like a documentary than a fictional film. And the way it incorporates hip hop into the film, both when it's featured and when merely part of the background, makes it feel like a true testament to the music and the time period.
3. 8 Mile (2002)
Eminem has been one of the most divisive figures in rap and hip hop. But while many take issue with the content of his music, no one could argue with his talent as an actor after he appeared in 8 Mile. This film, set in his hometown of Detroit, is loosely based on his life, and is a gritty and often honest portrayal of life in the Motor City. Eminem stars as Jimmy, a factory worker and aspiring rapper who has to balance domestic issues, social pressure and his own fear of failure. Eminem's performance is inspired — he carries 8 Mile with a somber introspection, through its dire trailer parks and dirty city streets. Jimmy's experiences help inform his music, and even when he finally finds his voice, you forget you're watching a multi-platinum musician and feel like you're watching a hip hop star in the making.
4. Hustle & Flow (2005)
Hip hop often tells the stories of struggle — the kind that other types of artists may not have experience with, or may be too afraid to tell. Hustle & Flow carries that torch through the streets of Memphis, where pimps and prostitutes are barely getting by. The film following DJay (Terrence Howard), a weary Memphis pimp who scrapes together a production team to try to make it big in the business business. Hustle & Flow would be a great film even without the soundtrack — the performances, from Howard, Anthony Anderson, Empire's Taraji P. Henson and Orange is the New Black's Taryn Manning, are top notch; and the drama of DJay's struggle toward fame is as riveting as it gets. But his songs — written for the film by Three 6 Mafia — take Hustle & Flow to another level, perfectly capturing the frustrations and fears that drive DJay and his friends to look for something better.
5. Notorious (2009)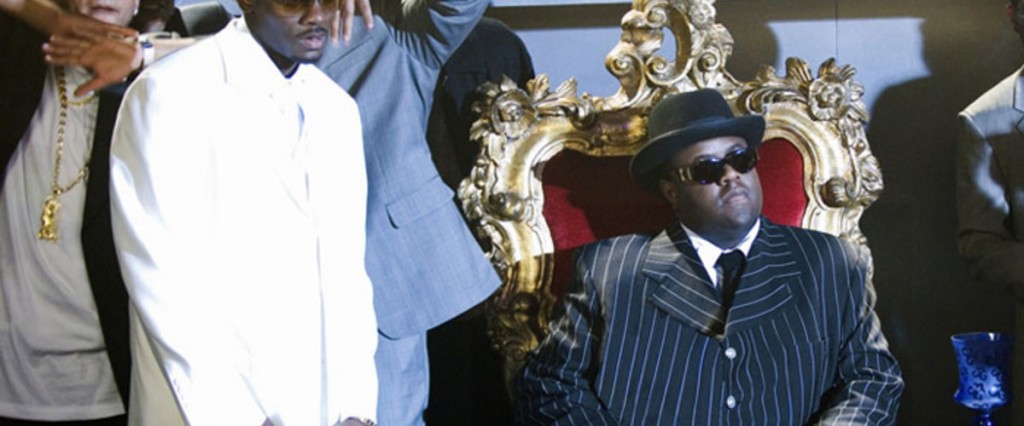 The East Coast/West Coast feud shaped hip hop culture for years. And one of its most notable figures, Christopher "Notorious B.I.G." Wallace, left us way too soon as a result. Notorious tells his life story, from his Brooklyn childhood, his astronomical rise to fame, and his untimely death in a driveby shooting. Jamal Woolard plays Wallace — and bears an uncanny resemblance to him, both in appearance and mannerism. And Notorious benefits not only from Woolard and the supporting cast's performances, but from the narrative decision to focus on the man, and not just his celebrity. In doing so, we get an unfettered glimpse into life at the height of '90s hip-hop, and have a chance to better understand its ups and downs.
More from Entertainment Cheat Sheet:
Want more great content like this? Sign up here to receive the best of Cheat Sheet delivered daily. No spam; just tailored content straight to your inbox.