5 New Movies Based on Board Games: Will They Work Out?
Hollywood has a long history of turning board games into feature films with very mixed results. Universal poured millions into their 2012 adaptation of Battleship, but it ended up being a dud both critically and commercially. Last year's Ouija was critically panned but a box office success, grossing $102.5 million against a low $5 million budget. And let's not forget the 1985 mystery drama, Clue, which was disparaged at the time of its debut, but has since become a cult classic. Now, it looks like another popular board game is getting its shot on the big screen.
According to The Hollywood Reporter, Monopoly will be the latest game to get its own feature film adaptation. But it's far from the only board game-inspired flick on the way. Here's a look at some of the other similarly themed projects now in the works.
1. Monopoly
A film version of the beloved board game is getting another chance— this time at Lionsgate. According to The Hollywood Reporter, the long-gestating project (which was previously set up at Emmet/Furla Films and once had Ridley Scott attached) has switched studios, with Lionsgate coming on board to finance the movie. Andrew Niccol (The Truman Show, Gattaca, The Terminal) will write the screenplay for the big-screen adaptation.
Per THR, the movie is reportedly being envisioned as a family-friendly tentpole. The story will center on a boy from Baltic Avenue who "uses both Chance and Community in a quest to make his fortune, taking him on an adventure-filled journey." No projected release date has been confirmed yet.
2. Candy Land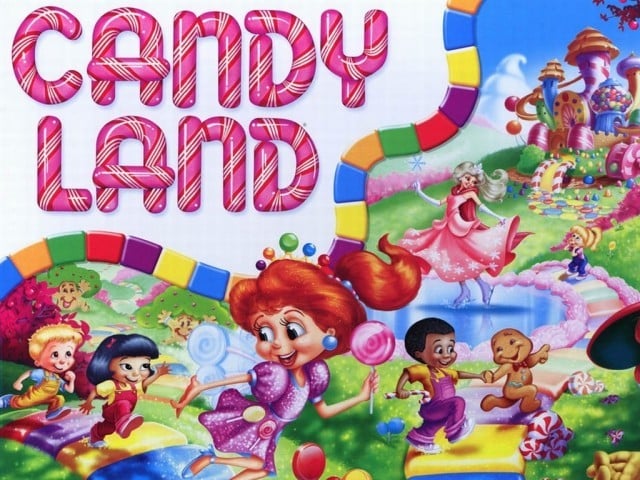 Back in 2012, Sony's Columbia Pictures announced it would be developing a live-action film based on Hasbro's Candy Land board game. Kevin Lima (Enchanted) was on board to direct the project, with Adam Sandler reportedly set to star. "Candy Land is more than just a game," Columbia Pictures president Doug Belrad said at the time.
But the movie has stalled since – particularly when Landmark Entertainment Group, which developed popular features in the board game, filed a lawsuit against Hasbro over the developing movie. Per THR, Landmark's legal suit – filed last July – contends that they created original artwork, storylines and characters for the game and that the toy company doesn't have the right to license the studio to make a Candy Land film. It's unclear whether the project is still moving forward.
3. Hungry Hungry Hippos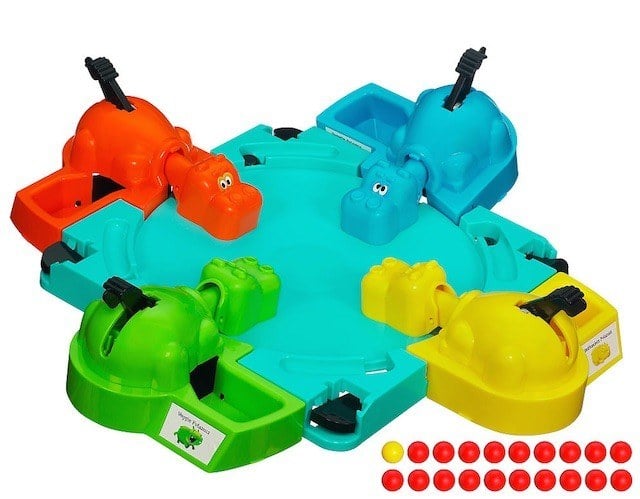 When Battleship first came out, plenty of jokes were made that Hungry Hungry Hippos would be the next game to translate to the big screen. Well, it looks like the joke was on us. In 2012, it was revealed that production company Emmett/Furla is developing a flick based on the Hasbro tapetop game. At the time, the L.A. Times reported that the hippo movie would be an animated children's film. Little has been heard about the project since then, so it remains unclear where the movie is in development or when it's expected to hit theaters.
4. Risk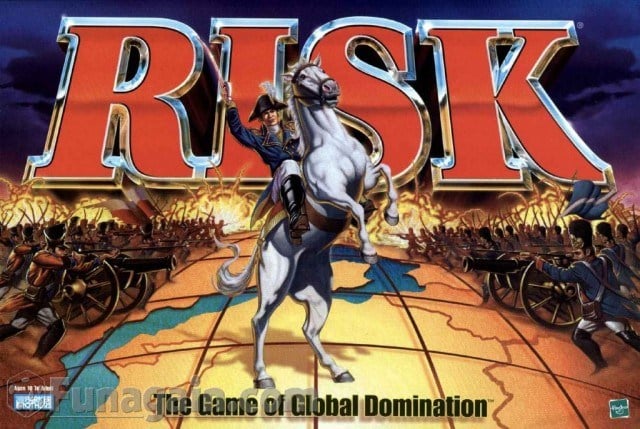 Sony Pictures first acquired the rights to make a feature film inspired by the board game Risk in 2011. Risk – which was actually created by a French movie director Albert Lamorisse (The Red Balloon) – is a strategy game, in which players control armies and attempt to capture territories from other players, with results determined by dice rolls.
As announced at the time, the movie version is envisioned as a "contemporary global action thriller" and Sony recruited screenwriter John Hlavin (The Shield) to pen the adaptation. More details about the film have yet to be revealed.
5. Clue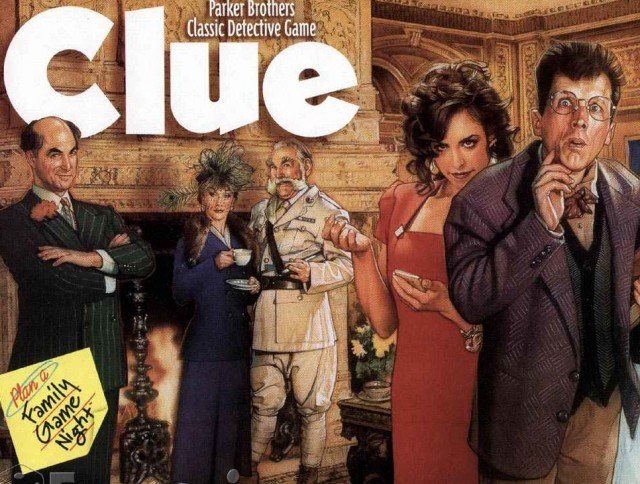 The board game has already been turned into a movie once, with the 1985 mystery comedy of the same name written and directed by Jonathan Lynn. But a few years ago, Universal began pursuing its own modern-day reboot. That's right – a reboot of a movie based on a board game. It doesn't get more Hollywood than that.
The studio eventually dropped its bid for the project, but Gore Verbinski (Pirates of the Caribbean: Dead Man's Chest) stepped in to save it, with the intention of directing and producing the project via his banner Blink Wink. Screenwriters Burk Sharpless and Matt Sazama were hired to pen the adaptation, but little has been heard about the film since. Still, with this year marking the board game's 30th anniversary, we wouldn't be surprised to hear that the reboot (whether Verbinski's or another iteration) is back on the table.
More from Entertainment Cheat Sheet:
Want more great content like this? Sign up here to receive the best of Cheat Sheet delivered daily. No spam; just tailored content straight to your inbox.