5 New TV Dramas That Critics Are Buzzing About
Earlier this week, the Television Critics Association produced a list of the fall's most buzzed about new shows — a first for the TCA. Polled from over 220 journalists, TV critics were asked to rank series based on both their pilots and potential, voting in four categories: best new show overall, best new comedy, best new drama, and most promising breakout star.
While the list doesn't hold many surprises, it does provide a general critical pulse on what can often be an overwhelming season of new television shows. But if you're a fan of television and would like to know where to start, the TCA list is a great place to start when looking towards what to watch over the coming month.
Here's a list of the top five new dramas that the Television Critics Association are buzzing about.
Agents of S.H.I.E.L.D. (Premieres 9/24)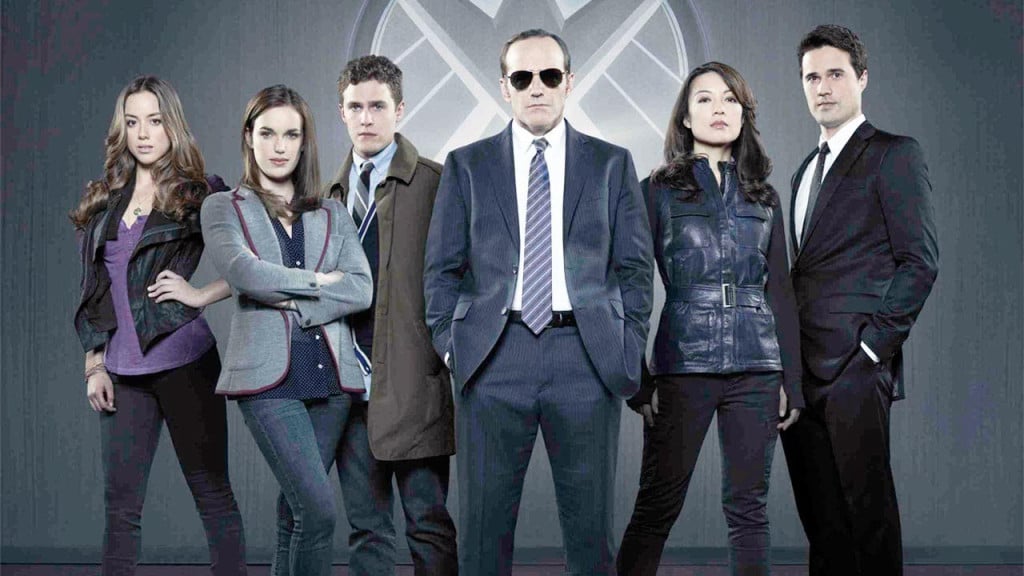 Likely to be the biggest drama of the fall, Disney's (NYSE:DIS) Agents of S.H.I.E.L.D. comes from executive producer Joss Whedon (Buffy the Vampire Slayer, The Avengers) and is set to premiere on September 24 with a 13-episode season on ABC. Following the events of The Avengers, Agents of S.H.I.E.L.D. follows fan-favorite Agent Phil Coulson Clark Gregg as he puts together a small team of  S.H.I.E.L.D. agents in order to handle new cases.
While Whedon has always had a loyal fan-base from fan-favorites like Buffy the Vampire Slayer, Firefly,and Dollhouse, his newest series is poised to be the biggest television hit of his career given the immense popularity of both the Marvel universe and The Avengers film. It will also be interesting to see how the series ties in with its movie counterparts, which exist in the same universe. In an interview with IGN, Gregg said, "the exiting part is going to be seeing the way that Agents of S.H.I.E.L.D. interacts with the S.H.I.E.L.D. component in Captain America 2, and the other movies, and whether those movies will then effect [sic] our show."
The Television Critics Association chose Agents of S.H.I.E.L.D. as the most promising fall series overall.
The Blacklist (Premieres 9/23)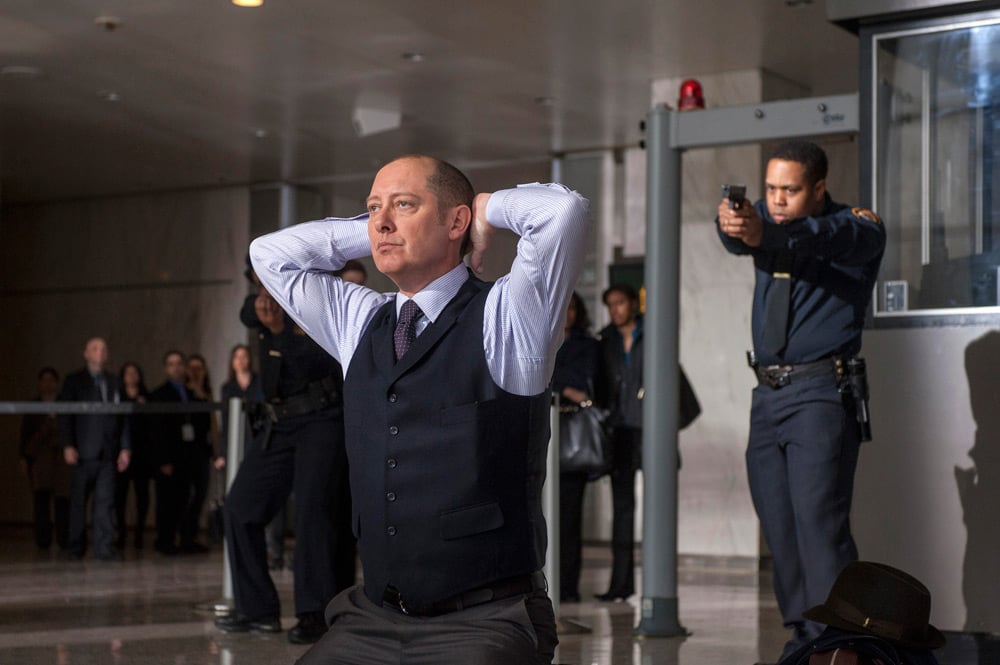 The Blacklist is an interesting new drama from Sony Pictures Television (NYSE:SNE) that will premiere on NBC (NASDAQ:CMCSA) September 23. The show revolves around Raymond "Red" Reddington, one of the FBI's most wanted fugitives, who surrenders to FBI headquarters claiming that he and the FBI share the same same desire to bring down dangerous criminals. Reddington agrees to cooperate, but only if he speaks with rookie FBI profiler Elizabeth Keen. Following the successful capture of a terrorist based on Reddington's advice, he reveals a list of criminals that the FBI is unaware of — something he calls The Black List.
Starring James Spader as Reddington and Megan Boone as FBI Special Agent Elizabeth Keen, The Blacklist has been getting a lot of buzz from critics with many projecting it to be the fall season's best new show. The exact nature of how the relationship between the two characters will unfold is ambiguous and show-runner John Eisendrath told the Los Angeles Times, "Some pilots end up in hindsight being more like movies with a beginning, a middle and an end. This was better as a pilot because it was almost entirely a beginning."
Eisendrath also told the LA Times that while comparisons between the show and Silence of the Lambs will persist, the show's creators are aiming for a structure closer to X-Files, balancing both episodic structure and overarching narrative. And as far as the bad guys that appear every week, the writing team will have a challenge in creating villains that have some escaped detection over the course of their crimes. "It can't just be a run-of-the-mill serial killer," Eisendrath said.
Masters of Sex (Premieres 9/29)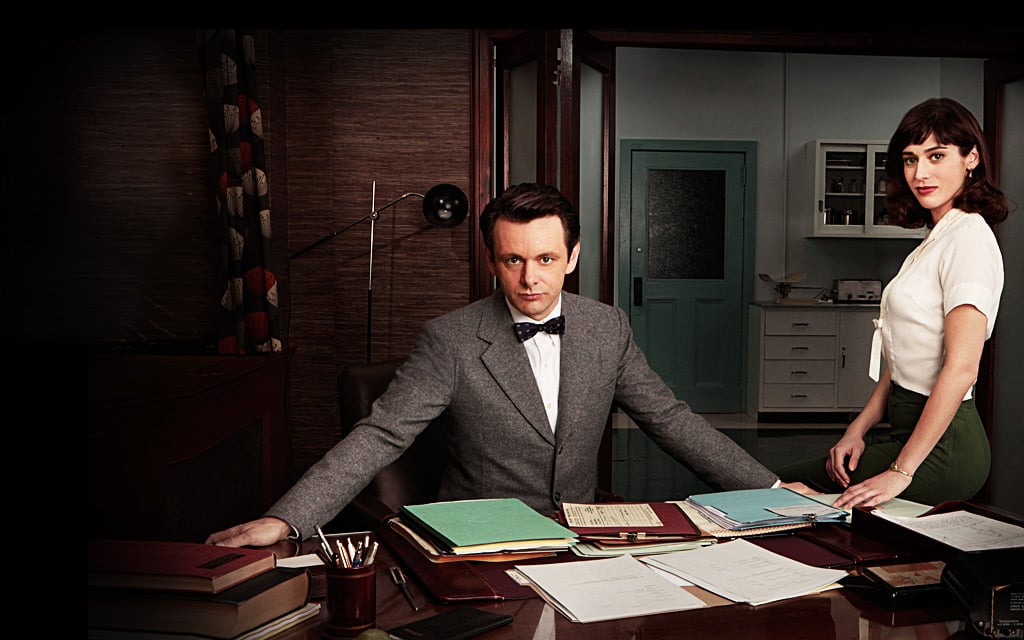 Masters of Sex is a drama produced by Sony Pictures Television that will premiere on the premium channel Showtime, owned by CBS (NYSE:CBS), on September 29. Created by Michelle Ashford, who won an Emmy as a writer on HBO's The Pacific, Masters of Sex is based on Thomas Maier's biography Masters of Sex: The Life and Times of William Masters and Virginia Johnson and tells the story of Dr. William Masters and Viginia Johnson — two pioneers of early research into human sexuality.
The Showtime drama, which stars Michael Sheen as Dr. William Masters and Lizzy Caplan as Virginia Johnson, will tell the story of the pair's intertwined careers and personal lives as they worked to overturn outdated, Victorian views of sex. Showtime entertainment president David Nevins told the LA Times that he was driven to make the series after reading the book in its entirety on a long plane trip and Ashford explained that the relationship between the two characters is key.
"It's the story of these two fragmented people who had so many missing pieces in their lives who found one another," she said. And "as the relationship progresses the thing that draws them together turns out to be the thing that would erode it. So it's a very curious examination of a complicated relationship between two very damaged people." Masters of Sex was polled by the Television Critics Association as the second most promising drama series of the fall.
Hostages (Premieres 9/23)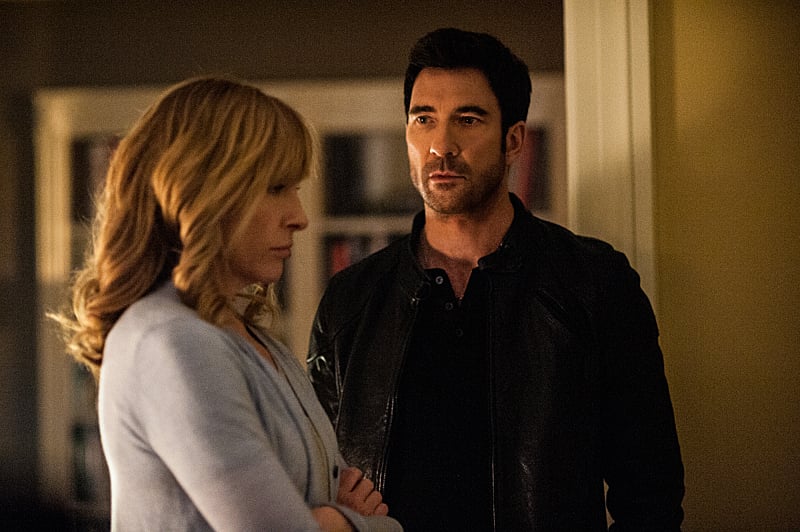 The drama Hostages will premiere on CBS September 23 and is based on a similar Israeli series by Alon Aranya, Omri Givon, and Rotem Shamir that was never produced. Developed by Jeffrey Nachmanoff through executive producer Jerry Bruckheimer's production company, the Warner Bros. Television (NYSE:TWX) is set to be one of the bigger series of the fall. Hostages tells the story of Ellen Sanders (Toni Collette), a doctor set to perform surgery on the United States President, whose family is taken hostage by a rogue FBI agent in order to push her into assassinating the president.
The LA Times describes the series' goal as being an attempt to combine the dark, character driven drama of popular cable series with the marketing muscle of being on on the country's most popular TV outlet. Hostages, which is drawing comparisons to Showtime's Homeland and includes a 15-episode order, is believed to be the type of show that can further minimize the distance in style between cable and broadcast. CBS Entertainment President Nina Tassler said, "[Hostages] takes us quite a bit further than we've been before," while Bruckheimer calls it a "provocative drama that you don't often see on broadcast."
The Television Critics Association named Hostages the third most promising drama series of the fall, though it was not included in the overall list.
Sleepy Hollow (Premieres 9/16)
Sleepy Hollow is an interesting new series from 20th Century Fox Television (NASDAQ:FOXA) that provides a modern-day retelling of the famous 1820 short story The Legend of Sleepy Hollow by Washington Irving. Dubbed as a mystery-adventure drama, the show will premiere on September 16th on Fox.
After Ichabod Crane "dies" during a mission for General George Washington in 1790, he awakens in Sleepy Hollow along with the Headless Horseman — a soldier whose head he had cut off shortly before his perceived death. In modern times, Ichabod is partnered with newly appointed Sheriff Abbie Mills to solve the murders of the Headless Horseman, whose very existence, along with Ichabod's, may point to the occult. Ichabod's adjustment to both modern technology and society are also meant to be central aspect to the show.
While Sleepy Hollow was not named one of the most most promising series of the fall by the Television Critics Association, it did name Tom Mison, who plays Ichabod, as the actor most likely to achieve breakout status this fall.
Don't Miss: Box Office Preview: 2 Big Films and Lots of Art House.