5 New Video Game Rumors: 'Quantum Break' and More
The video game industry can be a big, leaky ship. This week we've uncovered a handful of rumors or leaks that have a good chance of being true. Whether you're interested in games that are taking forever to come out, new platforms for upcoming blockbusters, or the future of Nintendo, we've got you covered.
So follow along with us as we peel back the curtain to see what's coming up in the world of video games — that is, if the rumors are to be believed.
1. Is Bandai Namco working on multiple NX titles, including Smash Bros.?
According to Twitter user Dr. Serkan Toto, developer Bandai Namco is currently working on "several" titles for Nintendo's upcoming gaming platform code-named NX. One of the launch titles, he says, is Super Smash Bros., which will launch alongside the console itself. Although Dr. Toto declined to reveal his source, he says it's "very solid."
As for the veracity of the claim, it sounds reasonable to me. The Wall Street Journal reported that Nintendo has sent NX development kits to third-party developers so they can begin making games for the system. It seems like a no-brainer that Bandai Namco would bring Super Smash Bros. to the platform — although it begs the question of whether the NX will be backwards compatible with Wii U and/or 3DS, both of which have Smash Bros. games of their own.
For a full list of everything we know about the NX along with the most likely rumors, read this article.
2. Is Quantum Break coming to PC?
In the old days, exclusive games were released on a single system — that's why they were called "exclusive" games. True exclusives seem to be less popular than ever these days, with a number of the year's big games coming to either PS4 or Xbox (but not both), plus PC. These are generally referred to as "console exclusives" since they land on just one console.
According to the Brazilian video game ratings board, the Xbox-exclusive game Quantum Break may be heading to PC as well. The news comes from Gematsu, which also reports that the developer's co-founder Sam Lake said in November that he hoped the game would release on PC one day.
News of games coming to previously unannounced platforms are often revealed through ratings boards, so this seems like a safe bet. However, just because a game is rated for a system doesn't mean it will definitely release on it. Just last month, The Witness was rated for Xbox One, but the developers said they had no plans to bring the game there; they just wanted to cover all the bases in case they changed their minds later.
3. Info about canceled game Star Wars Outpost leaks online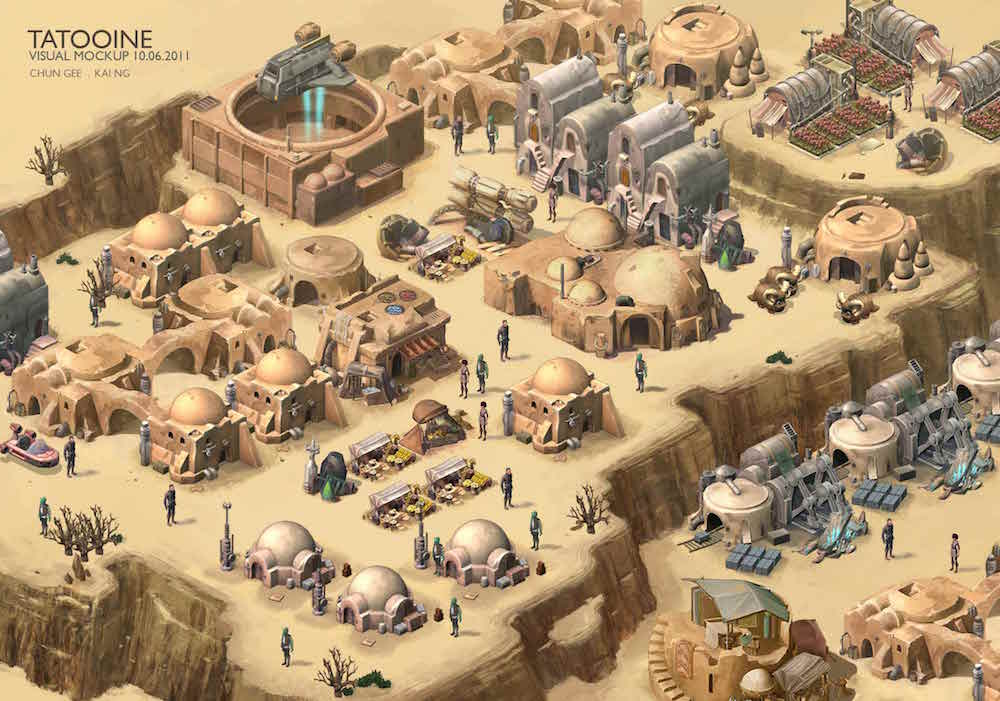 Kotaku has gotten the scoop on a Star Wars video game that was almost finished when it was canceled in 2012. The game was Star Wars Outpost, a mobile and browser game that would have put you in control of creating and defending a bustling city of your own. From Kotaku:
But our tipster insisted that Star Wars Outpost would have actually been more complex than people assumed, calling it a "very hardcore game." Players would have been able to manage outposts, trade resources with other players, and choose whether to support the Rebels or the Empire while building a variety of settlements, the tipster said. Players would have also been able to betray one another for resources, which is a tad different than FarmVille.
Thankfully for any Star Wars fans feeling the burn of a game you didn't get to play, the app stores on Android and iOS are packed full of Star Wars games, many of which are quite good.
4. Is Beyond Good & Evil 2 still happening?
Although it was a shoe-in for our list of "6 Games That Are Taking Forever to Come Out," and we haven't heard anything about it in years, it seems that Beyond Good & Evil 2 is still in the works over at Ubisoft. The news comes from a "Devs Play" video in which director Michel Ancel confirmed to the hosts that the game — first announced in 2008 — is in development.
When asked if he's making a sequel, Ancel says, "Yeah, but it's difficult because it's hard for me to do the same kind of game two times. I always want to do something different."
So do with that what you will. In the meantime, if you still have an Xbox 360 or PlayStation 3 hooked up, give the Beyond Good & Evil HD remaster a spin. It's a great game that many people missed.
5. Is Forza 6 getting a new Porsche pack?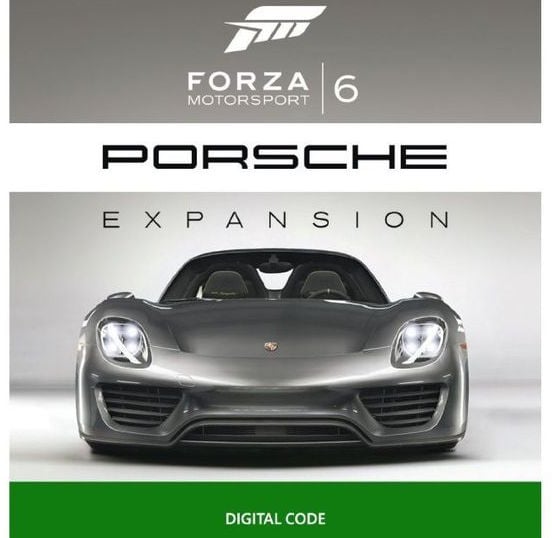 Microsoft is keeping Forza 6 alive with a steady drip of new content, but Amazon may have just jumped the gun by listing a new Porsche pack that Microsoft hasn't gotten around to announcing yet.
IGN first noticed the listing, which states that the pack will launch March 1 and will cost $20. It will include 20 new cars, 48 themed events, a new track (Virginia International Raceway), and 250 new achievement points.
In our review, we found Forza 6 to be great for newbie and pro racing gamers alike. If you've blazed through all the content released so far for Forza 6 and are eager for more, it looks like you won't have long to wait, as this rumor is very likely to be true.
Follow Chris on Twitter @_chrislreed
Check out The Cheat Sheet on Facebook!
More from Entertainment Cheat Sheet: