5 of Discovery's Weirdest Shows
The Discovery Channel occasionally shows some bizarre television as it attempts to gain ratings and appeal to its core audience of outdoors and wildlife enthusiasts. Here's a list of the five strangest programs the network and its affiliates have aired.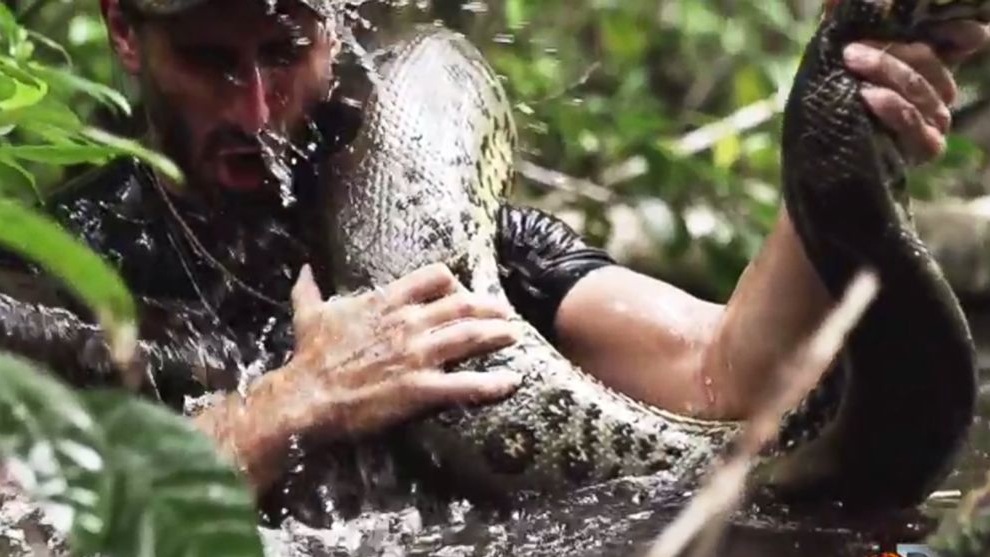 1. Eaten Alive
Over the weekend, The Discovery Channel debuted its latest bizarre special in a quest to gain ratings that traditional nature documentaries just don't seem able to pull. Eaten Alive documented the quest of naturalist and anaconda expert Paul Rosolie to be literally eaten alive by one of the giant snakes in order to raise awareness about the plight of the giant reptiles as more of the Amazon rainforest disappears to logging and other byproducts of human greed. The special, like a lot of Discovery Channel's ventures into the bizarre, was more interesting for the sarcastic articles and Twitter commentary about it than the content itself. Rosolie ended up spending an hour and 40 minutes of the two-hour show looking for an anaconda in the rainforest but failing to procure one, which resulted in him having to use an anaconda that Discovery had on back-up.
Then after forcing the thing to start eating him, Rosolie bailed on the experiment. His arm, which was excluded from his special suit to prevent him from being crushed and from hurting the snake, looked like it was going to get broken and he called in his team to rescue him. Rosolie's whole I'm-doing-this-for-conservation thing was a bit dubious from the beginning. Discovery has tried to assure outraged people from PETA and signed a Change.org petition that the snake would be completely fine, according to Deadline, though the stunt still seems kind of like they tried to make an anaconda eat someone for no reason. The show's viewers were not very pleased.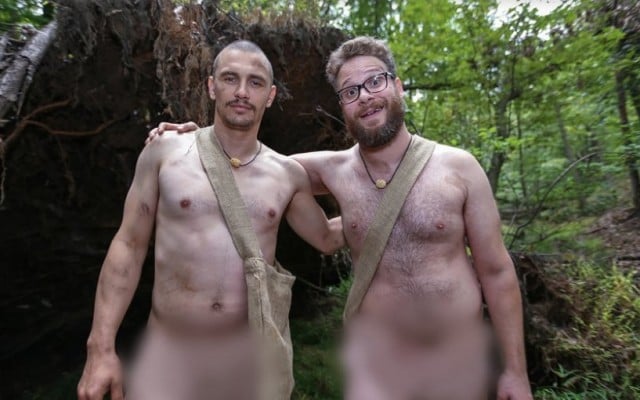 2. Naked and Afraid
As a way to sex up the network's bevy of reality programming about professional survivalists and regular Joes trying to prove they can survive out among the elements, Discovery came up with Naked and Afraid. In this show, contestants are forced to go out into the great outdoors and survive for 21 days sans clothing, with just one personal item allowed. Many of the contestants don't even make it the full three weeks due to dehydration or injuries from the lack of bodily protection. That in addition to the fact that the contestants are mostly young and hot makes for some pretty exciting if not weird television.
The most memorable episode of the show is when James Franco and Seth Rogen did a 15-minute episode, which was basically a parody of both the show and themselves that critics agreed was hilarious, if you're into their style of humor. Franco brought Gucci sunglasses for his one item, while Rogen stuck with toilet paper. There was a lot of poop jokes and homoeroticism as one would expect.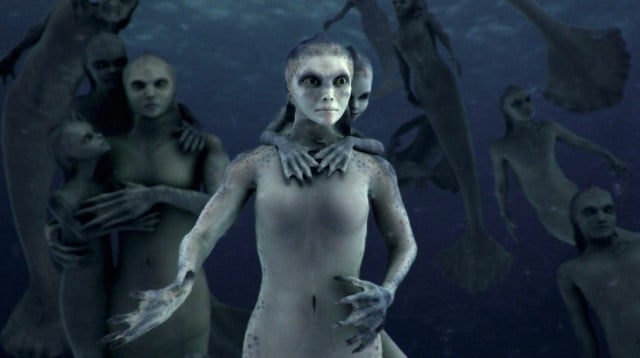 3. Mermaid Fake Documentaries
Discovery's sister network Animal Planet also has run some strange shows in its time. The network has gotten some of its best ratings from two fake documentaries about mermaids, Mermaids: The Body Found and Mermaids: The New Evidence, in which actors playing scientists and eyewitnesses discuss the existence of magical underwater creatures that appear to be half man and half fish. The discussion is accompanied by horrendous CGI recreations of the alleged mermaids.
Unfortunately some viewers of these fake documentaries have not realized the whole thing is kind of a weird joke and the National Oceanic and Atmospheric Administration was flooded with questions about its alleged mermaid discoveries that were discussed on the show after the first documentary aired. In response, the organization issued a statement saying "no evidence of aquatic humanoids has ever been found." Those faux-documentaries have some sort of weird appeal, though, drawing 3.4 million viewers for the first one and 3.6 million the second time.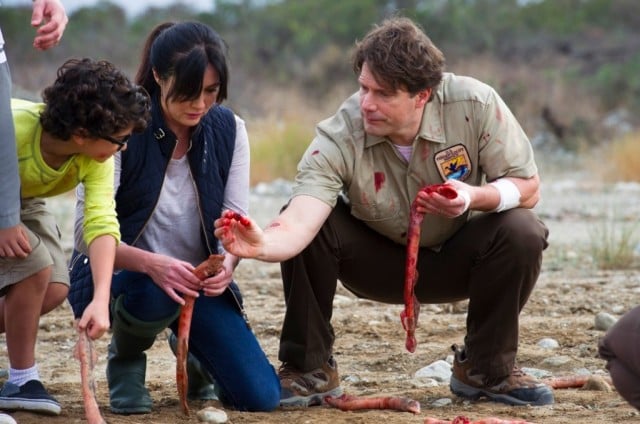 4. Blood Lake: Attack of the Killer Lampreys
The Syfy channel has had big success with its B-movies like Sharknado, and Animal Planet recently decided it wanted to get in on that ratings action, even though the network is supposed to provide factual information about animals. Its Shannen Doherty-starring TV movie Blood Lake: Attack of the Killer Lampreys got poor ratings and bad reviews that said the lampreys were neither scary nor funny. The lamprey isn't the most frightening animal, given that they're not known to hurt people and a lot of people probably don't even know what a lamprey is. The name of the blood-sucking, eel-like fish doesn't exactly strike fear in the heart and the special was a flop.
5. My Strange Addiction
Another sister channel to Discovery, TLC has some weird shows itself, documenting the more human side of things rather than animals or nature. The most bizarre is probably My Strange Addiction, a reality show in which TLC tries to paint various people's obsessions with some very weird things and activities as being "addictions," which isn't really the right terminology. The behaviors shown on the show aren't true addictions, from a physical or behavioral standpoint, but they are indicative of a variety of other psychiatric disorders. The show has been called into question for making its subjects look like freak show objects rather than trying to help them and some have even said that the whole thing is faked. Many of the episodes revolve around people who are "addicted" to eating non-food objects including toilet paper, tires, blood, or deodorant. Other extreme behaviors shown include a man who's sexually attracted to balloons, a woman who spends six hours a day grooming her 21-foot-long hair, and a man who collects roadkill to give the dead animals a proper burial.
Follow Jacqueline on Twitter @Jacqui_WSCS
More from Entertainment Cheat Sheet:
Want more great content like this? Sign up here to receive the best of Cheat Sheet delivered daily. No spam; just tailored content straight to your inbox.