5 of Elizabeth Banks's Best Movie Roles
It seems like these days, there isn't much Pitch Perfect 2's director, producer, and star Elizabeth Banks can't do. But this 41-year-old Massachusetts native has spent years in Hollywood building up a resume that would earn her the respect she deserves. While she's starred in a few clunkers, she's also turned in a ton of winning performances in some of this century's most memorable movies. Here are a few of her best roles to date.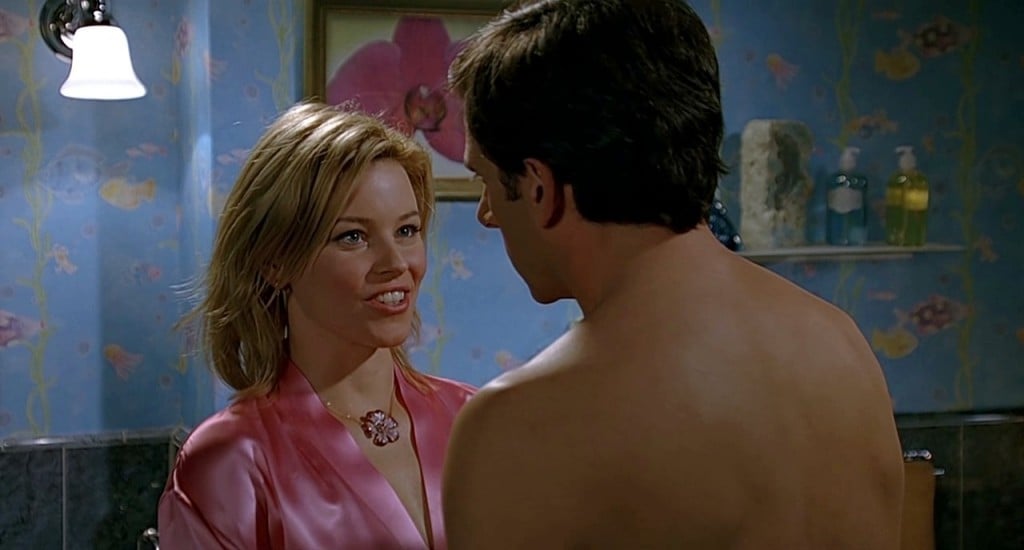 1. The 40-Year-Old Virgin — Beth
While she has a small role in The 40-Year-Old Virgin, Elizabeth Banks established herself as a comedic actress to watch, and earned a handful of devoted fans. She plays Beth, a bookstore clerk who flirts with Andy (Steve Carrell), the titular character. In just a handful of scenes, she establishes Beth as a fun-loving, extroverted girl. She proves to be a bit too fun-loving for Andy, but she still remains one of the most memorable characters in this unforgettable film.
2. Seabiscuit — Marcela Zabala-Howard
The most obvious stars of Seabiscuit are the titular horse and his underdog jockey, John 'Red' Pollard (Tobey Maguire). But Elizabeth Banks certainly played a pivotal role in this Oscar-nominated film, despite having a supporting role. She plays Marcela, the wife of Seabiscuit's owner, Charles (Jeff Bridges). Her soothing presence helps tame her husband's demons, and her constant encouragement is a source of strength for everyone involved in Seabiscuit's ultimate victors. The New York Times's A.O. Scott praised Banks's performance as Marcela, stating she played her with "lovely Old Hollywood grace."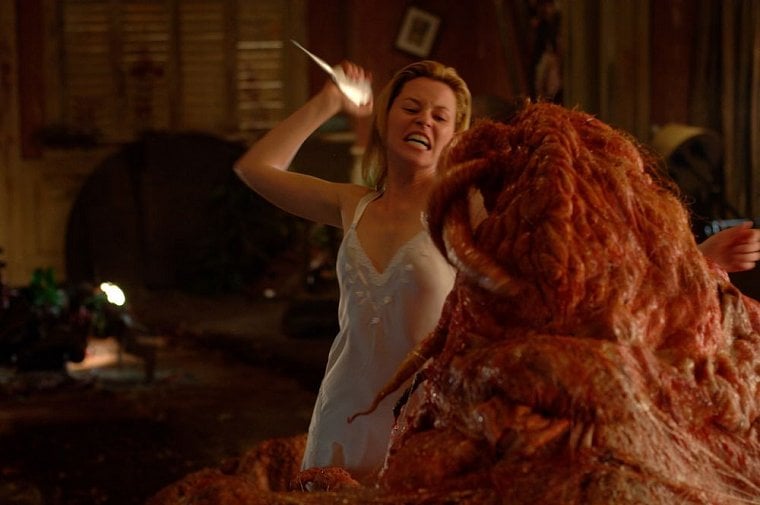 3. Slither — Starla Grant
Slither is, by and large, a loving homage to gross-out B horror movies of yesteryear. So, in order for the movie to work on multiple levels — one part creepy monster flick, one part rollicking comedy — director James Gunn needed actors that could hit exactly the right tone. Luckily for him (and us), Banks was more than up for the challenge. She plays Starla Grant, one of only a few survivors of an alien parasite that takes over her husband's mind — and most of the rest of her small town. Starla is intelligent, brave, and charismatic, and Banks makes you root for her from her very first appearance on screen.
4. W. — Laura Bush
Playing one of the 21st century's most famous females may have been a daunting task, but Banks made it look effortless. In W., she plays Laura Bush, wife of President George W. Bush and First Lady of the United States. We see her as a young librarian, all the way through her husband's presidency. Throughout the film, Banks infuses Mrs. Bush with energy and humanity, and captures her most recognizable mannerisms without ever turning her performance into a parody.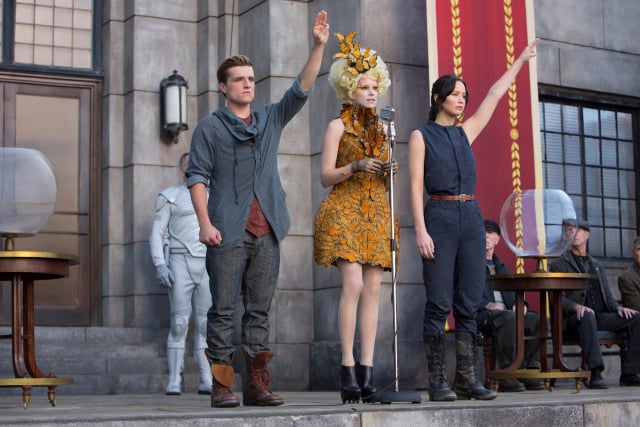 5. The Hunger Games series — Effie Trinket
She comes from the Capitol, but has the heart of a rebel. Effie Trinket may not be the bravest character in The Hunger Games series, but she's certainly one of the boldest, both in terms of her fashion sense and the lengths she goes to when she needs to help her tributes. Banks effortlessly transformed Effie from a stuffy Capitol citizen to a woman desperately trying to cope with the senseless loss of Katniss (Jennifer Lawrence) and Peeta (Josh Hutcherson) to another round of the Games. From glee over performing her escort duties in The Hunger Games to the weariness of trying to survive in the militaristic District 13 Mockingjay Part 1, Banks has made Effie one of the most enjoyable characters in this blockbuster series.
More from Entertainment Cheat Sheet:
Want more great content like this? Sign up here to receive the best of Cheat Sheet delivered daily. No spam; just tailored content straight to your inbox.