5 of Frank Sinatra's Best Films
December will be a big month for Frank Sinatra fans. In honor of what would've been his 100th birthday on December 12, several big names recently performed a tribute concert for the legendary actor and musician. Given his lasting legacy in film, as well as in music, we've decided to pay our own homage to the iconic figure by looking back on some of his best movies. Below, check out five of the most beloved films of Sinatra's career.
1. On the Town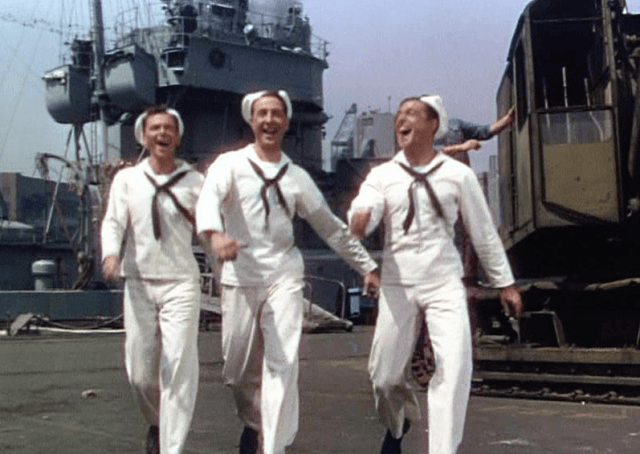 The classic 1949 musical is based on the Broadway play of the same name. Directed by Gene Kelly and Stanley Donen, the film follows three sailors on a day of shore leave in New York City as they look for fun and romance before their 24 hours are up. Of the three rom-com musicals Sinatra made with Kelly, On the Town is considered the most successful, both critically and commercially.
In addition to performing well at the box office, the movie earned an hugely positive response, with critics praising the film's artful blend of fun, rhythm, humor, and romance. On the Town went on to earn a slew of award nominations, eventually winning an Academy Award for Best Musical Score. In 2006, it also as ranked No. 19 on the American Film Institute's list of best musicals.
2. From Here to Eternity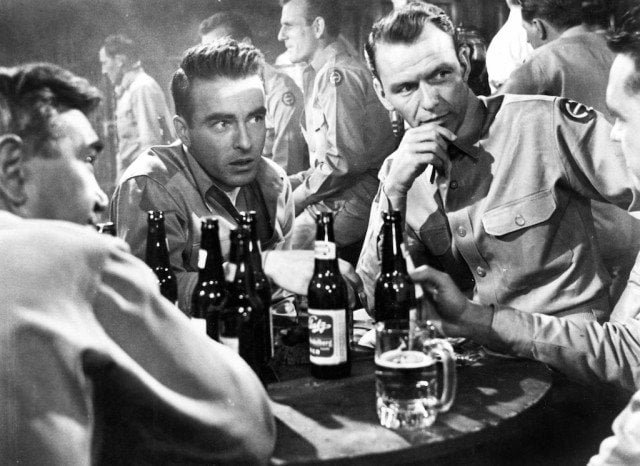 The 1953 drama, directed by Fred Zinnemann and based on the novel of the same name, stars Sinatra as one of three soldiers who are stationed in Hawaii in the months leading up to the attack on Pearl Harbor. The movie opened to rave reviews, quickly becoming an instant hit with critics and audiences alike. Much of the cast earned high praise, but Sinatra earned particular attention. The New York Post wrote, "He proves he is an actor by playing the luckless Maggio with a kind of doomed gaiety that is both real and immensely touching.
The movie earned a slew of Academy Award nods, including for Sinatra, who took home the award for Best Supporting Actor. From Here to Eternity has since been selected for preservation in the National Film Registry by the Library of Congress as being "culturally, historically, or aesthetically significant."
3. The Man With the Golden Arm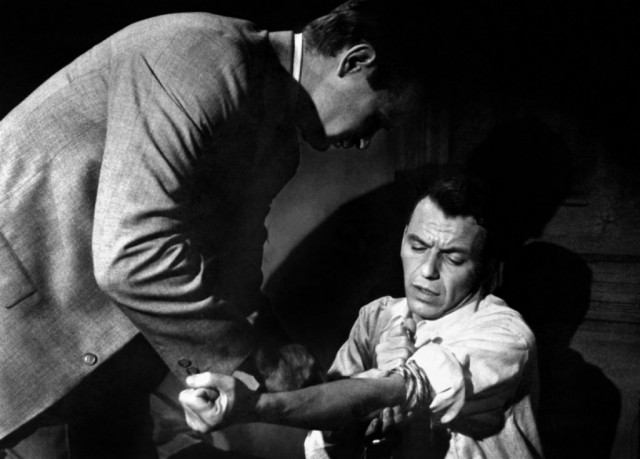 The 1955 drama, based on the Nelson Algren novel of the same name, stars Sinatra as a heroin addict who gets clean while in prison, but struggles to stay that way in the outside world. It was a provocative subject for the day, and while some aspects of the film may feel a bit dated today, it's worth seeing to watch Sinatra deliver a gut-wrenching portrayal of someone who struggles with substance abuse. His performance earned Sinatra an Academy Award nomination for Best Actor.
4. Pal Joey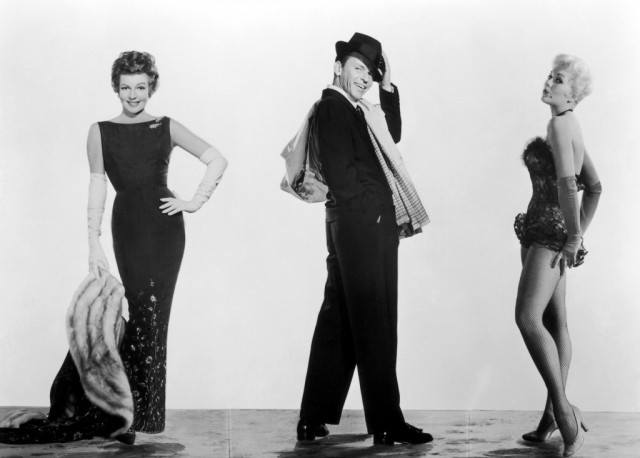 Still considered one of Sinatra's best musicals, this 1957 film centers on a philandering San Francisco-based singer who seduces a wealthy widow so she will bankroll his dreams of running his own night club. In addition to being a box office success, the movie earned strong reviews, particularly for Sinatra's portrayal of the wise-cracking Joey Evans. "This is largely Mr. Sinatra's show … he projects a distinctly bouncy likable personality into an unusual role," The New York Times wrote. Sinatra won a Golden Globe for Best Actor in a Musical/Comedy for his highly praised performance.
5. The Manchurian Candidate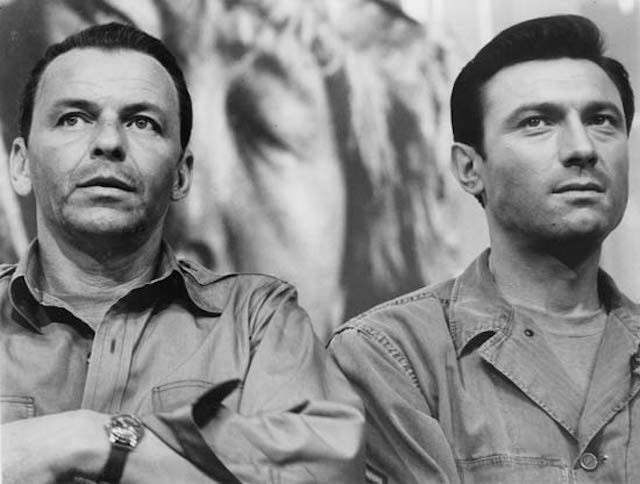 Based on the 1959 novel of the same name, this 1962 Cold War suspense thriller chronicled the brainwashing of the son of a prominent right-wing political family as an unwitting assassin in an international communist conspiracy. The movie was surprisingly perceptive for its time and earned overwhelming praise for blending dark satirical humor with suspenseful politics. Both Sinatra and co-star Angela Lansbury also garnered positive attention for their poignant individual performances.
In 1994, The Manchurian Candidate was selected for preservation in the United States National Film Registry by the Library of Congress as being "culturally, historically, or aesthetically significant."
More from Entertainment Cheat Sheet:
Want more great content like this? Sign up here to receive the best of Cheat Sheet delivered daily. No spam; just tailored content straight to your inbox.