5 of the 'Barefoot Contessa' Ina Garten's Favorite Thanksgiving Sides
We're just a couple of weeks out from Thanksgiving! If you haven't decided on your sides yet, who better to guide you through the 'what to serve' and the 'how to make it' than culinary favorite, Ina Garten aka The Barefoot Contessa?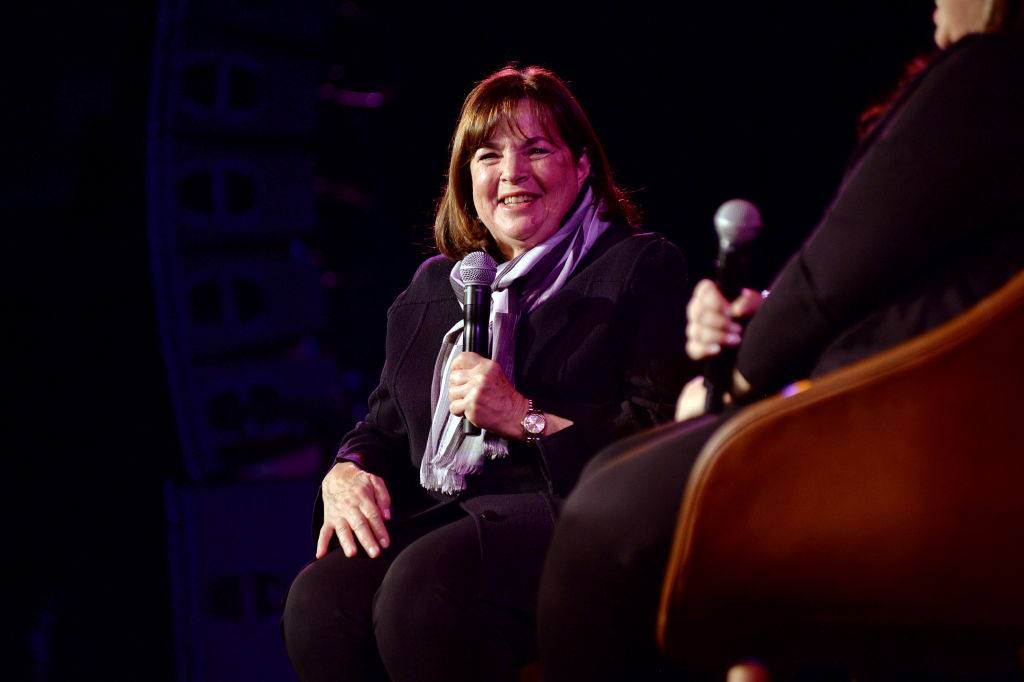 "It's my favorite holiday of the year because it's all about the food," she told Vogue in 2016. "You invite your best friends, your closest family members—it's just a great time."
Following below are 5 of the beloved Food Network star's favorite side dishes for your Thanksgiving table.
Garten's Mushroom and Leek Bread Pudding
This Mushroom and Leek Bread Pudding is Garten's preferred side to traditional Thanksgiving stuffing. "I cook a turkey without the stuffing and then I make a savory bread pudding, which is kind of like stuffing, but it's crusty on the outside and moist on the inside." Find the recipe here.
Cranberry Fruit Conserve is a fruity favorite of Garten's
"Why mess with a classic?," asks Garten. This conserve is made with fresh cranberries, sugar, Granny Smith apples, the zest of an orange and a lemon, raisins and chopped walnuts. That's it! It's a refreshing, palate-cleansing side to have for your guests.
Plus, the best part is, Garten says you can keep it in the fridge for up to a week. So make it ahead of time and scratch it off your to-do list! Here's the recipe.
Garten's Sauteed Brussels Sprouts and Bacon
Very easy to make and a favorite of Garten's husband, Jeffrey. In her book, Cooking for Jeffrey, the acclaimed chef introduces her recipe for Sautéed Shredded Brussels Sprouts, by noting that "Jeffrey loves Brussels sprouts; not those mushy overboiled things our mothers used to make but rather sautéed or roasted Brussels sprouts that are flavorful and crispy." 
This recipe calls for Applewood smoked bacon, diced onion and shallot, butter, balsamic vinegar, of course the star, Brussels sprouts.
Garten's Root Vegetable Gratin
A dish that can go right from the oven to your table, this Root Vegetable Gratin is a happy side dish that is a celebration of textures and flavors. It calls for Gruyère cheese, heavy cream, fennel, sweet potatoes, thyme, bread crumbs, regular potatoes, celery root, and yellow onions.
The coarse bread crumbs added at the end give the dish a satisfying crunch in every mouthful. Find the recipe here.
Pumpkin Flan from Ina Garten
Although it's not a side dish, we couldn't leave you without one of Garten's most swoon-worthy desserts for your Thanksgiving table.
Another treasure from her Cooking with Jeffrey cookbook, Garten in the book says about this sweet ending, "It's a fabulous thing to serve because it's refrigerated, so you can make it days in advance, leave it in the fridge, and then just turn it over."
Just listen to the all-star lineup in this silky dessert (try without your mouth watering!): grade A maple syrup, sweetened condensed milk, pumpkin purée, Italian mascarpone cheese, vanilla extract, orange zest, and ground cinnamon and nutmeg. Here's how to make this recipe.
Enjoy these recipes with those gathered around your Thanksgiving table. As Garten likes to say, "How easy is that?"
Read more: Ina Garten Reveals Who She Would Invite to the Ultimate Barefoot Contessa Dinner Party