5 of the Best Movies Based on Real Crimes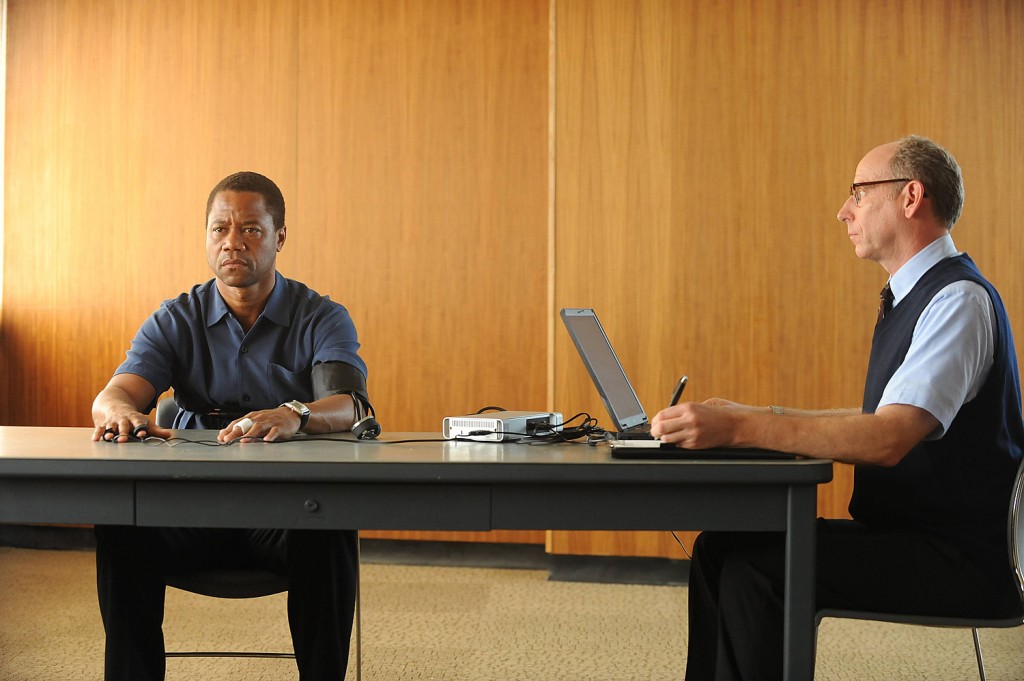 If you hadn't noticed, true crime is everywhere right now. Over the past several months, we've been captivated by documentaries like The Jinx and Making a Murderer, which have forced us to take a closer look at how our criminal justice system works. And starting February 2, we'll have a chance to reexamine one of the most infamous criminal cases in U.S. history when FX begins airing its latest drama, American Crime Story: The People V. O.J. Simpson. The series follows the murder trial of Nicole Brown and focuses on the defense and prosecution teams that fought in the courtroom — and, at times it seemed, in front of the world's audience.
The series, which stars Cuba Gooding Jr., John Travolta, David Schwimmer, and Sarah Paulson, has been earning effusively positive reviews from critics. They're praising not only the cast's performances, but the way in which creators Scott Alexander and Larry Karaszewski have effectively dramatized both the well-known and the lesser-known aspects of the case.
Though The People V. O.J. Simpson is bound to become another hallmark for true crime entertainment, it's not Hollywood's first attempt at dramatizing a criminal case. Since the mid-20th century, filmmakers have also been drawn to stories about real-life criminals and their actions. Here are five exceptional drama movies about on real crimes.
1. Zodiac (2007)
It's one of the most fascinating unsolved murder cases in U.S. history — throughout the 1960s and early 1970s, a still unidentified serial killer stalked the coast of northern California. During his prolonged rampage, the man who called himself the Zodiac killer sent police and news outlets encrypted letters as a means of taunting them. David Fincher's criminally underrated Zodiac follows this case from a unique angle — both through the eyes of the San Francisco police officers on the case and the journalists that became obsessed with helping to solve it.
From the opening sequence to the title cards that reveal what happened to the film's main players, Fincher creates a foreboding sense. It's in the contrast between the shadowy streets and impossibly bright days in which Zodiac claims his victims. It's in the relentless ways in which Robert Graysmith (Jake Gyllenhaal) and Paul Avery (Robert Downey Jr.) try to crack the Zodiac's clues and how each trail that Detective Dave Toschi (Mark Ruffalo) follows is a dead end. With minimal narrative or aesthetic manipulations, Fincher makes us, as viewers, feel the dread that ran up and down the coast while the Zodiac was still on the prowl. And he makes Zodiac one of the most gripping true crime dramas ever.
2. Monster (2003)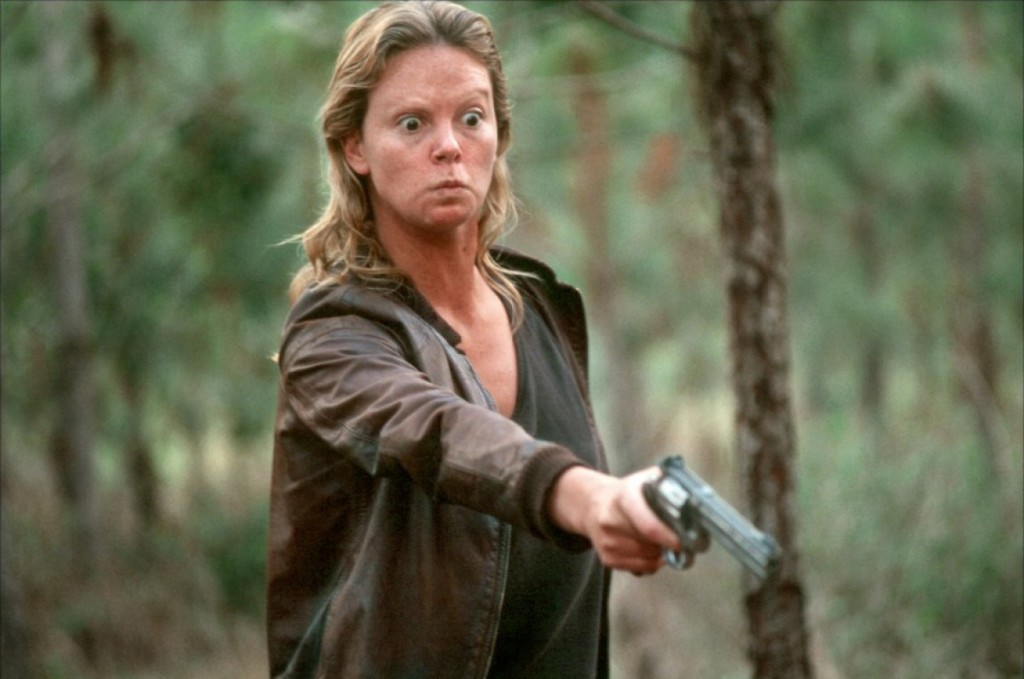 Sometimes, the best true crime stories don't start with notorious events. Aileen Wuornos wasn't a household name when she was sentenced to death for the murder of seven men. But her story made her famous when Monster hit theaters. The film follows Wuornos (Charlize Theron, in an Oscar-winning performance) from a childhood full of abuse and neglect to her life as a prostitute in Florida. Director Patty Jenkins never downplays the brutal violence that befell Wuornos's victims. But Monster does show what drove Wuornos to become a murderer. As much a psychological thriller as it is a true crime drama, it's a powerful piece on how the trajectory of someone's life — even when it's beyond their control — can create devastating consequences.
3. 10 Rillington Place (1971)
When 10 Rillington Place was first released, it didn't make many waves. Critics of the British film felt that it failed to explain why its subject, John Reginald Christie (Richard Attenborough), committed his brutal crimes. But over time, the film has gained its fair share of appreciation from film fans who understand that movies based on real crimes don't always have to give us all the answers. 10 Rillington Place tells the story of Christie, who murdered at least eight women in his London flat. Director Richard Fleischer lets Christie's story unfold before our eyes with a journalistic objectivism, which gives the film an eerily removed, documentary-like aesthetic. It also gives us a chance to really take in the horror of Christie's actions — and by never revealing his motives, it serves as a grim reminder that not all criminal activity has a rational explanation.
4. Foxcatcher (2014)
A crime thriller starring Steve Carell and Channing Tatum. At first glimpse, it doesn't sound very plausible — or very good. But Foxcatcher is far and away one of the most chilling true crime dramas to come out of Hollywood in the last decade. The film tells the story of Olympic wrestler Mark Schultz (Tatum) and his tumultuous and ultimately fatal relationship with the eccentric multimillionaire John E. duPont (Carell). Mark and his brother, Dave (Mark Ruffalo) join duPont's Foxcatcher wrestling team in the hopes that it will elevate their careers. But, as director Bennett Miller shows with a cold and often removed perspective on the story, instead Mark became dependent on the increasingly unstable duPont. Foxcatcher takes an objective approach to telling this tragic story — the film lingers on the strange knick knacks that surrounded duPont, on his opulent but ultimately empty life. It's an uncomfortable film to watch — but one you'll be hard-pressed look away from.
5. In Cold Blood (1967)
When Truman Capote released his "non-fiction novel" In Cold Blood in 1966, it became a sensation — and turned a generation of readers into true crime fanatics. The film adaptation, directed by Richard Brooks, is every bit as captivating and disturbing. In Cold Blood tells the story of Perry Smith (Robert Blake) and Richard Hickock (Scott Wilson), two young men accused of murdering of a Kansas family in 1959. The film is told largely from their perspective as they plan and execute a robbery-turned-murder-spree at the Clutter household. Then it chronicles their arrest, trial, and execution. By following Smith and Hickock, the film gives viewers an eye-witness account of their horrendous actions. And Brooks's decision to film in many of the actual crime locations, including the penitentiary where they were put to death, gives In Cold Blood an extra layer of realism.
More from Entertainment Cheat Sheet: