5 Must-See Batman Movies That May Be Under Your Radar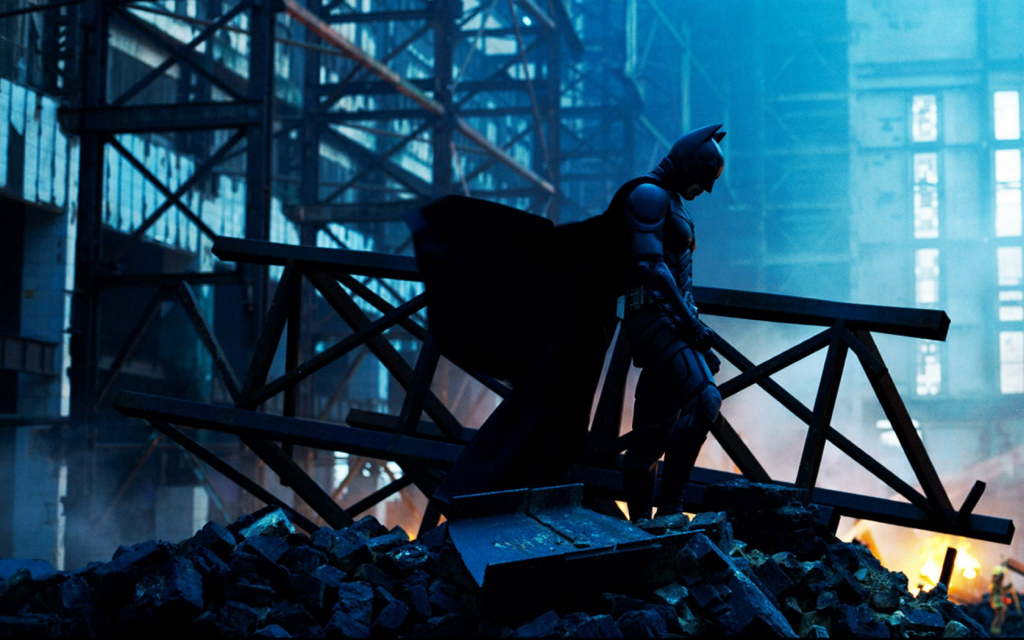 There's little to no question that the Batman trilogy directed by Christopher Nolan has become the new standard to which all future titles — including the recently released Batman v Superman: Dawn of Justice — will be compared. They acted as the perfect trifecta, achieving financial success (Box Office Mojo lists combined domestic profits of the trilogy well over one billion dollars), critical success (the lowest score from Metacritic was a 70), and popular success, with an audience approval rating of 94% on Rotten Tomatoes for both Batman Begins and The Dark Knight. And while these films stand as the flagships of the franchise, they're not the only full-length features that deserve praise.
The feature-length animated films of the Caped Crusader deserve — and have received — equal acclaim. It may be easy to dismiss these as "kids' stuff," but it would be doing them a huge disservice as they share many of the great qualities found in the Nolan films; brilliant visuals, immersive environments, and rich storytelling pedigree that can trace its roots back to some of the most famous Batman comics ever penned and inked. The sheer number of Batman animated features made choosing where to start a daunting task to undertake. So to make things easier, here are five of what are, arguably, the greatest Batman animated movies of all time.
5. Batman: Year One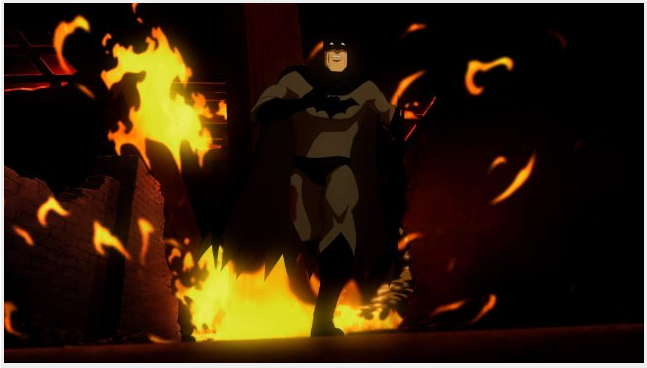 It may seem cliche to start with the beginning but cliches exist for a reason. Batman: Year One chronicles the first year Bruce Wayne transforms into the Batman and it does it in a very straightforward way, mirroring the graphic novel of the same name by Frank Miller. Miller is known for his very dark take on comics, with Sin City and 300 being terrific examples. Batman: Year One even helped inspire Christopher Nolan's well-received dark take on the Batman franchise.
The similarities between Nolan's Batman Begins and Miller's Batman: Year One are numerous but that doesn't mean this animated film is lacking in new content that fans of Nolan's Batman are not already familiar with. Year One delves further into Miller's classic comic by accurately following the original content rather than just drawing inspiration from it. Viewers are given the treat of seeing the comic come to life in the most precise portrayal possible.
The idea of Bruce Wayne being new to the crime fighting game is driven home time and time again as Bruce chastises himself for being an amateur — a lucky amateur. On top of getting this unique view of a less confident hero, audiences also get to enjoy the rise of a detective who one day becomes the staple and reliable, Commissioner Gordon, wonderfully voiced by Bryan Cranston. The film is just as much about the growth of Bruce Wayne as it is James Gordon, making it a must-see for anyone interested in the history of the Dark Knight and the honorable Commissioner. Not to mention that the action sequences are all top-notch.
4. Batman Beyond: Return of the Joker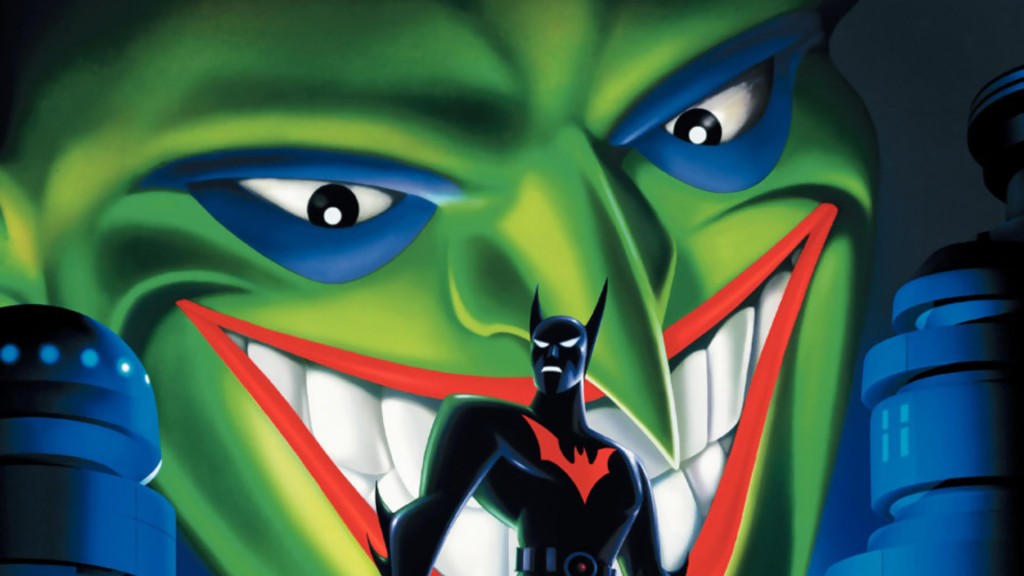 In the spirit of anachronism, next up on the list is Batman Beyond: Return of the Joker, a full-length feature inspired by the animated series depicting the future generation of crime fighting. If the previous item focused on Batman's first day on the job, this one depicts his retirement. Making the decision that he is too old to safely and productively patrol the streets of Gotham, Bruce Wayne decides to end his career as Batman. Twenty years pass until various chance situations result in 17-year-old Terry McGinnis taking up the mantle of Batman with an ancient Bruce Wayne as his mentor.
By focusing on Batman's nemesis, the Joker, this film was able to delve into the popular history of the Batman franchise while telling a new story and maintaining its unique universe all at the same time. It was the best of both worlds; everything that was right with the Batman Beyond series combined with the staple characters and fascinating events of the Batman universe that fans know and love. Bruce Wayne being voiced by Kevin Conroy and Mark Hamill voicing the Joker was practically all the movie needed to scratch that nostalgia itch that kept so many people from enjoying the Batman Beyond TV series.
3. Batman: Mask of the Phantasm
If there should be considered one true voice of Batman, it should be Kevin Conroy, the man who has voiced Batman since 1992 with the debut of Batman: The Animated Series. And Mask of the Phantasm marks Conroy's first of what would be many times voicing Batman in a feature-length movie.
This film was commissioned after the very first season of Batman: The Animated Series, and it really shows; it drips in the style and soul that made the television series so wonderful. Gotham is amazing, portrayed with the signature art deco style from the animated series that helped distance itself from the campy Adam West Batman of the 1960s. That distance further increases with Conroy's portrayal of Batman; a perfect blend of foreboding and heroic. The Batman seen in Mask of the Phantasm is a darker version that today's fans are probably used to, but he is still the voice of moral guidance throughout the story, which makes him the hero every kid could look up to.
It's easy to assume that kids were the target audience of this film, but there are plenty of mature themes that run throughout. Writers did something that had yet to be done in the television show by delving into the romantic life of Bruce Wayne. What's even better is that this is done in a productive way that ties into Batman's own origin story. If the added romance wasn't enough, the film also contains multiple flashbacks that are reminiscent of Citizen Kane. It has since been revealed in Les Daniels' Batman: The Complete History, that this was intentional.
There's no denying that an entire generation, when asked about Batman, will hear Kevin Conroy's voice, see the art deco Gotham skyline dotted with dirigibles, and feel the hair stand up on the back of their necks at the thought of Mark Hamill's Joker. Batman: Mask of the Phantasm is not only a terrific movie, but acts as a testament to one of the most memorable eras of the Batman mythos.
2. Batman: The Dark Knight Returns, Part 1 and Part 2
The writers of Batman: Mask of the Phantasm went out of their way to take a cartoon aimed at children and added a story line and themes that could be appreciated by adults as well. The creators of The Dark Knight Returns may not have ever even heard of children before. Based on Frank Miller's 1986 comic book, the animated adaption is dark, violent, and incredibly mature. Though not really over-the-top in terms of what our society is used to violence-wise (it's given a PG-13 rating by the MPAA), the film and depiction of Batman is definitely the most aggressive on this list.
Warner Bros. and DC Entertainment stay very true to Frank Miller's comic in this animated movie adaption both in terms of plot and overarching themes. Anyone who was pulled in by Christopher Nolan's darker take on the Batman universe will respond positively to this portrayal of the Dark Knight as well. Miller practically pioneered the dark tone for Batman, so much so that he's been quoted as saying in an interview with Playboy that "[Nolan] seems to think he owns the title Dark Knight. [laughs] He's about 20 years too late for that. It's been used."
Being "dark" isn't the only draw Batman: The Dark Knight Returns has. The film tells tales that are relatively unknown to most movie-going audiences. Imagine that instead of taking on mentee Terry McGennis (mentioned before in Batman Beyond), Bruce decided to take things into his own hands and come out of retirement. Cleaning up a newly plagued Gotham, viewers are able to see what Batman has to do in order to make up for his age and resulting ailments. These new problems require new and sometimes unsettling solutions that fans aren't used to seeing, but should find interesting all the same.
On top of the stories being new to people, they're also huge in scale. There is a great sense of finality for Bruce and his relationships with many long-standing characters and super villains from the Batman universe. This animated feature even portrays one of Batman's greatest challenges of all; going head-to-head with Superman, a clash that looks to have heavily influenced the upcoming Batman v. Superman: Dawn of Justice.
The combination of new hurdles, dark tone, and climactic battles makes Batman: The Dark Knight Returns a must-see for anyone wanting to see Batman really let loose and do what needs to be done.
1. Batman: Under the Red Hood
All of the films on this list got here because they are loved by both fans and critics. They're held in such regard for a multitude of reasons that include voice acting, animation quality, story line, and theme. Every movie on this list achieves some level of success in every one of the aforementioned categories, but Batman: Under the Red Hood might just do it better than all of them.
Neil Patrick Harris and John DiMaggio do a terrific job at voicing Nightwing and The Joker respectively. The latter deserves additional credit for putting such a unique spin on a character who has been portrayed in so many memorable ways over the years. John DiMaggio (best known for Bender from Futurama and Jake the Dog from Adventure Time) plays The Joker in a unique way that is every bit as good as Nicholson's, Hamill's, and Ledger's portrayal of the psychotic clown.
Batman: Under the Red Hood employs a slightly more traditional animation style than The Dark Knight Returns in the sense that it's reminiscent of many other DC universe TV series and movies. However, the creators managed to accomplish this without making it look dated or lazy. Everything looks beautiful while maintaining a style that DC fans have grown used to when it comes to animated movies.
A familiarity with the Batman pedigree is just as important, if not more so, than employing a familiar animation style. The creators of Under the Red Hood get points in this regard, too. Like others on this list, the film does an amazing job at combining important events from the Batman universe with new storytelling. Specifically by taking one of the most memorable events in comic book history, the brutal death of Robin (the Jason Todd incarnation), and exploring the long-term consequences of it. The result is something new that can be appreciated by long-time fans and newcomers alike.
This film is a combination of everything that makes a good animated Batman movie. Beyond just scoring top marks in "important" categories though, the film lets viewers see a much more vulnerable Batman and gives one of the best glimpses into why the hero adheres to the code he has made for himself.
Follow Entertainment Cheat Sheet on Facebook!