5 of the Greatest Movies About Musicians
It's easy to become fascinated with musicians. We love knowing about their personal lives almost as much as we love the music they write. Maybe it's because their ups and downs often seem so much more dramatic than our own, or because we want to know what it feels like to live in the limelight. Or maybe it's because we just want to know more about the people who write our favorite songs. No matter what the reason, we're lucky enough to have more than a few fantastic films about iconic musicians and their extraordinary lives. Here are five of the best.
1. Amadeus — dir. Milos Foreman
It's virtually impossible to go through your life without hearing one of Wolfgang Amadeus Mozart's brilliant compositions. But not everyone knows much about this infamous composer and his extravagant life. Milos Foreman's Amadeus isn't a traditional biopic — when we meet Mozart, he's already famous. Instead, the film focuses on his relationship with Antonio Salieri, a pious man convinced that Mozart's talent is a gift from God. He finds himself questioning his faith when he realizes that the famed musician is a mere mortal, living lavishly long before the rock and roll lifestyle was en vogue. Amadeus reminds us that even the most gifted and renowned musicians are human — bound to make mistakes and give in to temptation just like the rest of us.
2. Sid and Nancy — dir. Alex Cox
The punk scene was a defining time period in rock music, marked by high-octant anti-establishment music and decadent living. In Sid and Nancy, we see firsthand the highs and lows of that movement through the eyes of one its biggest stars. It follows the Sex Pistol's Sid Vicious (Gary Oldman), and chronicles how his life spun out of control through his volatile relationship with his girlfriend, Nancy Spungen (Chloe Webb). Oldman and Webb's performances are explosive, powerful and above all realistic despite the larger than life figures they portray. Sid and Nancy works brilliantly by layering their love story within the punk rock scene, showing how easily their dysfunction grew out of sex, drugs and chaos.
3. Ray — dir. Taylor Hackford
When a filmmaker chooses to create a biopic about an artist while he or she is still living, they take a huge gamble — but sometimes, it really pays off. Taylor Hackford wrote and directed Ray before its iconic subject, Ray Charles, passed away. That didn't stop him from exploring the blues artist's ups and downs, including substance abuse and infidelity. Ray is a better film as a result. Though it fudges some of the details of Charles' life, it also shows a more complete picture of the legend. That narrative, combined with Jamie Foxx's outstanding, Oscar-winning portrayal of Charles, give us an intimate insight into how he created some of the most beloved blues songs of all time.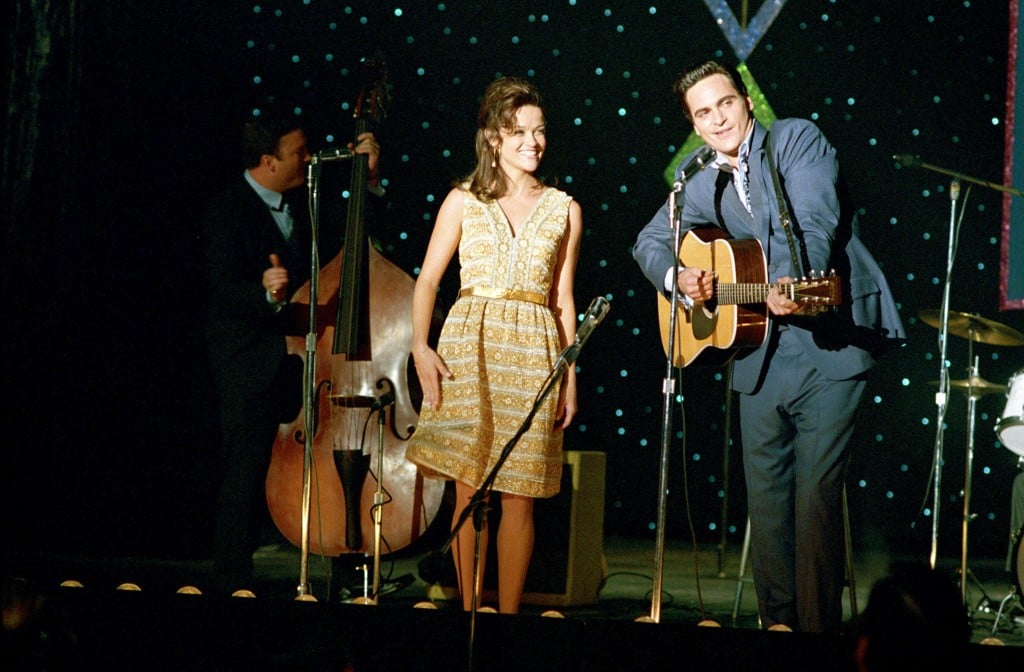 4. Walk the Line — dir. James Mangold
Johnny Cash pioneered a country music sound that no one has ever quite been able to replicate — though many have tried. But the Man in Black also lived a tumultuous life. Walk the Line focuses on his rise to fame, struggle with addiction, and the way his love affair with June Carter helped rescue him from self-destruction. By highlighting these pieces of Cash's life, James Mangold shows a more human side to a musician who was a mystery to many. Reese Witherspoon's feisty performance as June is the heart and soul of the film — she won an Oscar for her work. But Joaquin Phoenix is equally gripping, taking on Cash's iconic deep voice and prickly disposition without ever succumbing to parody.
5. La Vie en rose — dir. Olivier Dehan
Edith Piaf was one of France's biggest stars — but until La Vie en rose hit theaters, many Americans had never heard of her. This French-Canadian film about the cabaret diva chronicles her dramatic and ultimately tragic life. La Vie en rose is bolstered by Marion Cotillard's flawless performance as Piaf, who we see as both an engaging public figure and a deeply haunted and often fragile woman off stage. The film works on multiple levels, introducing Piaf to a new audience while still exploring her life in a way that is satisfying to those who already knew her.
More from Entertainment Cheat Sheet:
Want more great content like this? Sign up here to receive the best of Cheat Sheet delivered daily. No spam; just tailored content straight to your inbox.