5 of the Greatest Slacker Movie Bromances of All Time
The slacker movie has long been a favorite for moviegoers simply looking to kick back and relax with some friends, but more often than not, the films themselves rely greatly on a central male friendship to keep audiences grounded throughout all the misadventures and mischief that the two leads stumble across. Here are five of the most iconic slacker movie "bromances". For the record, we're focusing on characters that have developed an ongoing rapport over the course of more than one film. Stay tuned for other fan-favorite "bromances" – such as those featured in Pineapple Express and Point Break – on upcoming lists.
1. Cheech and Chong
Perhaps the duo that first popularized the concept of the stoner film, comedy team Cheech Marin and Tommy Chong brought their off-color brand of over-the-top humor to the big screen in the 1978 release Up in Smoke, and with that cult classic, a phenomenon was born. Several films followed, and their comic personas have since been featured on numerous albums, tours and even a 2013 animated film. Cheech and Chong continue to go on tour, and word is that another film may be in the cards, even after all these years. Still Smokin, indeed.
2. Bill and Ted
The goofy 1989 comedy Bill and Ted's Excellent Adventure (and its even more ridiculous sequel, Bill and Ted's Bogus Journey) remain nostalgic favorites for a generation of fans, and the time-traveling aspiring rock stars played by Alex Winter and Keanu Reeves, respectively, have never totally faded away, thanks to home video and consistent rotation on cable television. Recent years have brought increasing talk about a third film in the series, with both stars having expressed interest in returning to the roles that launched their careers. Time to tune up your air guitar skills.
3.  Wayne and Garth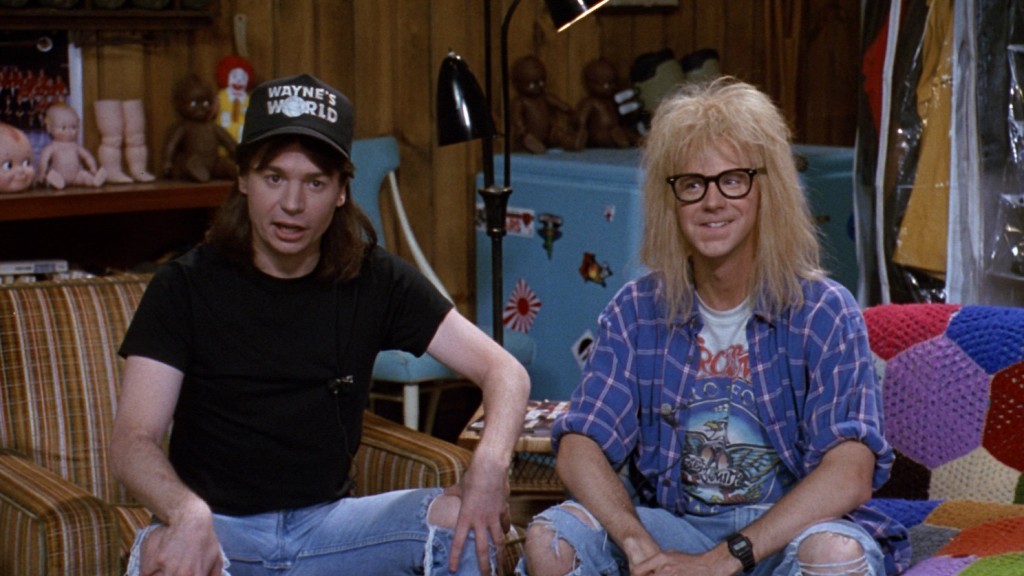 Still considered one of the few films inspired by a Saturday Night Live sketch to actually work, Wayne's World launched Mike Myers and Dana Carvey into superstardom in 1992, and while its 1993 sequel wasn't as well-received, the characters still resonate with fans today. Like other great bromances, both films focus on the deep ties between its two leads, allowing the story to naturally grow out of the unshakable bond Wayne and Garth share. Myers and Carvey briefly reprised the characters in 2011 and 2015 on SNL, much to the delight of longtime fans.
4. Jay and Silent Bob
The signature creations of writer/director Kevin Smith, Jay and Silent Bob served as the through-line connecting the first four films of Smith's career into what fans dubbed the View Askew-niverse, named after the filmmaker's production company. In 2001, the characters – played by Jason Mewes and Smith himself, respectively – finally took center stage in a madcap adventure Jay and Silent Bob Strike Back, in which they embarked on a journey to Hollywood. The film cemented their iconic status, and fans can't wait to see the duo again in Clerks III soon.
5. Harold and Kumar
In the tradition of the Cheech and Chong films, Harold and Kumar Go to White Castle brought stoner comedies into the modern age in 2004, developing into a franchise of its own. Anchored by winning performances by John Cho and Kal Penn, uptight Harold and carefree Kumar strike the perfect counter-balance on each adventure. Regardless of the insanity the duo encounter in their search for burgers or on a quest to escape Guantanamo Bay, the focus never sways far from the central friendship between the two, save for their frequent run-ins with Neil Patrick Harris.
Follow Robert Yaniz Jr. on Twitter 
@CrookedTable
Check out Entertainment Cheat Sheet on Facebook!       
More from Entertainment Cheat Sheet:
Want more great content like this? Sign up here to receive the best of Cheat Sheet delivered daily. No spam; just tailored content straight to your inbox.