5 of the Most Dysfunctional Families on TV
Christmas. In a perfect world, it's an idyllic moment where families join together in celebration of all we hold dear. In reality, it can be that — but only after we battle horrific airport terminals or clogged freeways, long lines at the grocery store, and the constant anxiety that our relatives will end up fighting over politics. This time of year has its ups and downs — especially if your family falls on the eccentric side of the scale. You may find yourself spending your long weekend desperate for a temporary escape.

But there's some small comfort you can hold onto — you're not alone. In recent years, our favorite television series have gone out of their way to show us that when it comes to families, dysfunction is normal. So this holiday weekend, if you need to take a break from family drama, try another one on for size. Here are five of the most dysfunctional families on TV today.
1. The Lyons (Empire)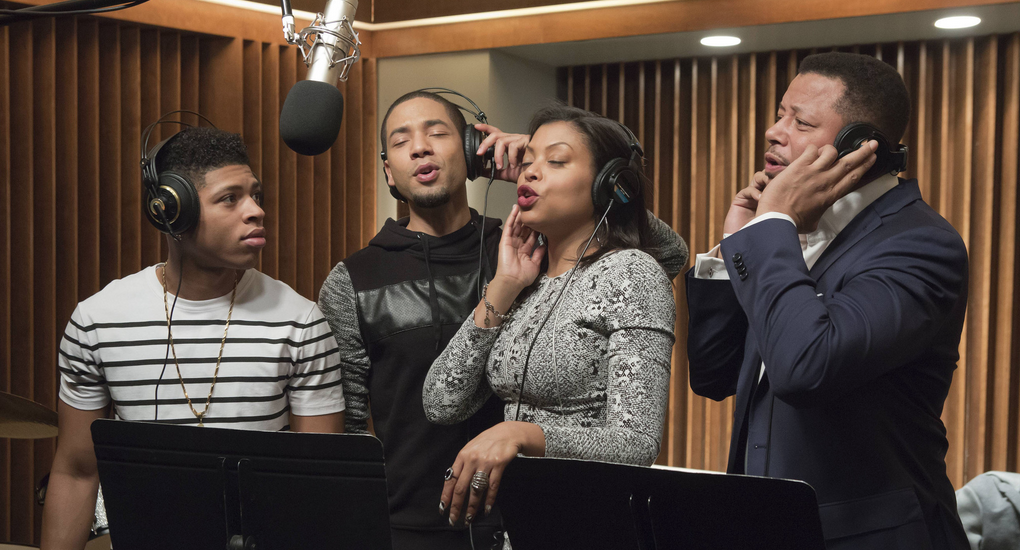 Fame, fortune, glory — they all come with a price. And in the case of the Lyons, it's often pretty expensive. Empire follows Lucious (Terrence Howard), the protagonist and patriarch of the family, who has built a successful life as a rapper and music producer. But he's constantly at odds with his vengeful ex-wife Cookie (Taraji P. Henson), who's on a mission to remind him of the role she played in his success. On top of their increasingly volatile relationship, Lucious also has three sons to look after — and hopes to groom one to take over the empire he's built after he learns of a life-altering illness.
Every episode ups the ante on drama and intrigue — and makes even the most contentious families seem relatively normal. Intentionally breaking up relationships? A talented but ostracized gay son desperate for his father's approval? Constant grabs for power, money, and fame — even at the cost of your loved ones? It may sound like a stressful way of life. But on Empire, it's all a part of the normal family routine — and a constant source of entertainment.

2. The Lannisters (Game of Thrones)
Murder. Incest. Loss of limbs. Welcome to a normal day in the Lannister household. Throughout Game of Thrones' first five seasons, the incredibly unhealthy relationship between siblings Jaime (Nikolaj Coster-Waldau), Cersei (Lena Headey), and Tyrion (Peter Dinklage) has been a constant source of drama. They all suffer varying levels of abuse from their power-hungry father Tywin (Charles Dance), and that suffering breeds jealousy and distrust between them — especially as the battle for the Iron Throne rages on in Westeros. But the Lannister clan's darkest secrets — including an incredibly inappropriate relationship between Jaime and Cersei — are far more disturbing. Throw in a sociopathic offspring and the constant threat of death or extreme injury, and you've got a family with some major issues to work through.

3. The Gallaghers (Shameless)
This series — which is adapted from the equally quirky U.K. version — follows a family of six children who desperately try to care for themselves and their deadbeat single father, Frank (William H. Macy). While that may sound dire, Shameless often perfectly blends comedy and drama. And it explores the pitfalls of raising a brood full of children in an unorthodox way — mostly through the eyes of the eldest child, Fiona (Emmy Rossum). But despite the Gallagher family's constantly-on-the-edge-of-destruction lifestyle, the series taps into many real issues that both parents and growing children face. From dead-end jobs to drug addiction, the Gallaghers are not a poster family for consistency or balance, but there's something enjoyably refreshing about watching them fight their increasingly uphill battle.

4. The Bateses (Bates Motel)
Many of us thought Norman Bates (Freddie Highmore) was creepy enough when we saw him as a grown man in Psycho. But watching his evolution from a young adolescent to a full-fledged killer is downright unnerving. It's also the premise of Bates Motel, which follows the young protagonist and his increasingly disturbing relationship with his mother, Norma (Vera Farmiga). Their codependency feels unhealthy from the get-go — but as Norman's psyche becomes more and more fragile and Norma's protectiveness and jealousy over her son grow, they become a perfect example of what you don't want a parent-child relationship to look like. And then there's Norman's poor brother, Dylan (Max Theroit), who isn't exactly an upstanding citizen but has to deal with the ever-growing feeling that there just isn't something right between his brother and mother.
5. The Rayburns (Bloodline)
Sometimes, people in dysfunctional families don't mean to destroy their loved ones' lives. But like the Rayburns, the family at the center of Bloodline, that doesn't mean their actions and the ensuing fallout are any less catastrophic. In this series, everyone — from matriarch Sally (Sissy Spacek) to black sheep Danny (Ben Mendelsohn) — has a secret. And those secrets create lies, which create rifts, which create a big old mess for this wealthy and prominent family. In the middle of it all is John (Kyle Chandler), who tries his best to keep everything together but ends up at the apex of his family's downfall. And that's just the first season.
More from Entertainment Cheat Sheet:
Want more great content like this? Sign up here to receive the best of Cheat Sheet delivered daily. No spam; just tailored content straight to your inbox.