5 of the Weirdest Things to Ever Happen at the Oscars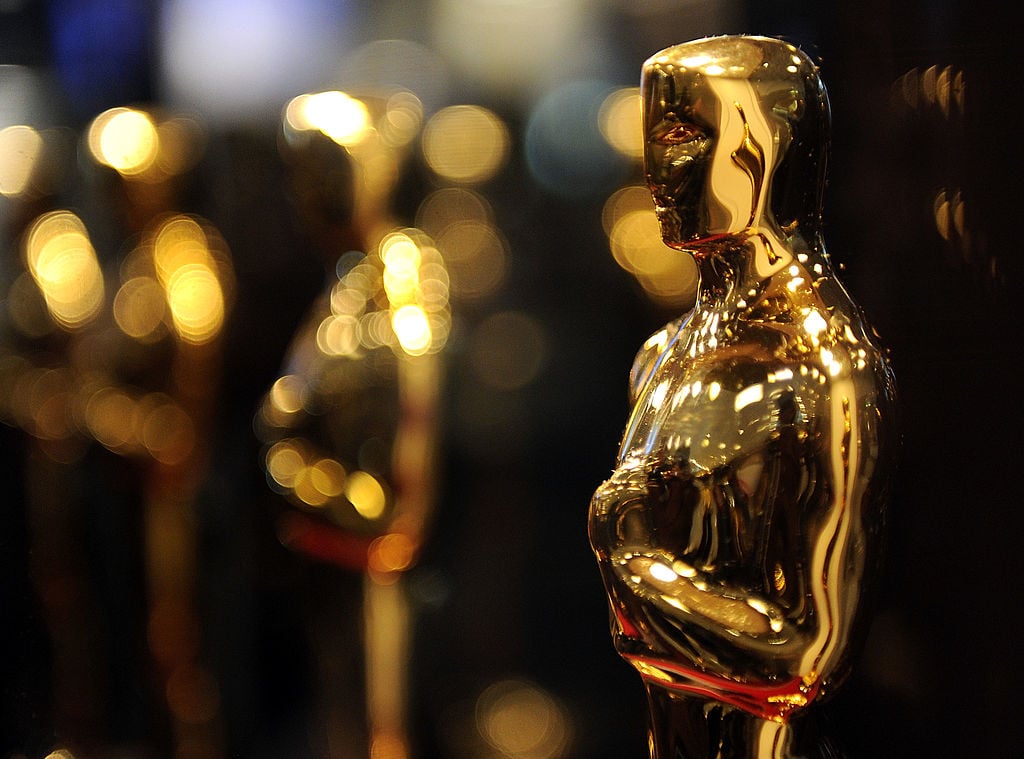 It's not uncommon for something memorable to happen during the annual Oscars ceremony. From awkward presentations to emotional acceptance speeches, there's plenty of unpredictability associated with Hollywood's biggest night. Every year, the post-Oscar media cycle focuses on at least one or too "strange" moments that happened on the red carpet or during the show. Sometimes, the most unforgettable moments at the Oscars are planned — and other times, they come out of nowhere, taking the audience and those on stage by surprise. And sometimes, the things that are said and done during an Oscar telecast are downright bizarre.
There's a long history of strange things happening at or during an Oscars ceremony. Some even happened long before the Academy Awards were broadcast on television; in 1938, a random man accepted actress Alice Brady's Oscar on her behalf — and then disappeared with it. Anyone who's watched a telecast has witnessed at least one questionably coherent acceptance speech or outrageous red carpet attire.
Last year, the strangest moment may have been Stacey Dash's bizarre onstage appearance as the Academy's chief of "minority outreach program." [Update, 3/1/16.] But some moments rise far above the rest as some of the most inexplicable we've ever seen. Here are five of the weirdest things that have ever happened at the Oscars.
1. When a Streaker Ran Across the Stage
Sure, the Oscars telecast can get a little dull. And by the end of the night, it's often starting to feel a bit predictable — unless the big awards of the night don't go to your expected favorites. But no one could have expected the surprise at the 1974 Academy Awards as host David Nivens took to the mic to announce Elizabeth Taylor as the presenter for Best Picture. As he rambled on about how entertainment is a salve for the insanity of the world, a young man ran across the stage — totally naked — and flashed a peace sign.
Nivens was at a loss for words. The audience cheered. The band inexplicably started playing a jaunty tune — though whether it was to accompany the streaker or make up for dead air time remains to be seen. When the host announced, "Well, ladies and gentlemen, that was almost bound to happen," he managed to recover the program — but it was clear from his incredulous reaction that the bit wasn't planned.
2. When James Franco and Anne Hathaway Hosted
In 2011, the Oscars did their best to inject some youth into a ceremony that had been criticized for being out of touch with modern viewers. In retrospect, pairing the stoic — or possibly stoned — James Franco and overly enthusiastic Anne Hathaway as hosts was not the best approach. Whenever Franco and Hathaway appeared together on stage, their co-hosting chemistry was nowhere to be seen, and made for a repartee that was so awkward, it was actually surreal. Franco seemed to barely be aware that he was the emcee; Hathaway's energetic attempts to make up for his performance felt, at times, manic. And both the audience and viewers at home were stuck in the middle, wondering what the heck was going on.
3. When Rob Lowe Sang and Danced with Snow White
The opening sequence for the 1989 Oscars ceremony — which featured Snow White interacting with Hollywood stars in the audience — would have been weird enough without the appearance of one of America's biggest heartthrobs. But when Rob Lowe walked on stage and joined in on the elaborate choreographed number with a real-life Disney princess, the routine went from a little bit strange to completely out-there; not only because he seemed completely out of place, but because his dancing and singing was terrible. If Lowe's moment in the spotlight with Snow White had happened in the 21st century, it would undoubtedly have been one of the most GIF-ed and meme-d moments of the show. But as it stands, we'll have to settle for being weirded out by it only through grainy YouTube clips. (Rob Lowe's segment starts at the 1:30 minute mark.)

4. When Roberto Benigni Almost Stepped on Steven Spielberg's Head
Italian director and actor Roberto Benigni had a huge night at the 1999 Academy Awards. Not only did he beat out seasoned acting vets like Tom Hanks and Ian McKellen in the Best Actor category, his film Life is Beautiful took home the trophy for Best Foreign Film. Benigni's unbridled enthusiasm at winning the latter award made him jump for joy — not just out of his seat, but onto the back of the seat in front of him. And almost onto director Steven Spielberg's head as he pranced across the seats on his way toward the stage. Luckily, no one was harmed in the making of Roberto Benigni's wild Oscar moment.
5. When John Travolta Got Too Close for Anyone's Comfort
In 2014, John Travolta butchered Idina Menzel's name right before she performed the Oscar-winning hit "Let it Go" on live television. And it became one of the most talked-about moments of the night. So, naturally, the team behind the telecast made sure that Menzel and Travolta had a face-to-face encounter during the 2015 telecast. The bit started innocently enough, with Menzel introducing her co-presenter as "Glom Gazingo." But it quickly entered into shockingly uncomfortable territory when Travolta began to coo at Menzel and caress her face. Thus, a moment meant to poke fun at his gaffe became yet another unforgettably weird moment for the Saturday Night Fever star — and probably convinced Menzel to stay away from all Travolta-related media appearances for good.
Follow Katherine Webb on Twitter @katiedoubleyew.
Check out Entertainment Cheat Sheet on Facebook!