5 of the Worst TV Shows on Thursday Nights
Thursdays are a great night for TV (all hail ABC's #TGIT roster), but there are a handful of series that are dragging down the lineup.  These five shows – including both reality and scripted titles – are so pointless and unoriginal, we can't help but wonder why they're even still on the air.
From tired reality franchises like Teen Mom 2 to overly predictable sitcoms like The Odd Couple, these five shows aren't doing any their networks – or us viewers – any favors. Below, check out some of the worst series on Thursday night:
1. The Odd Couple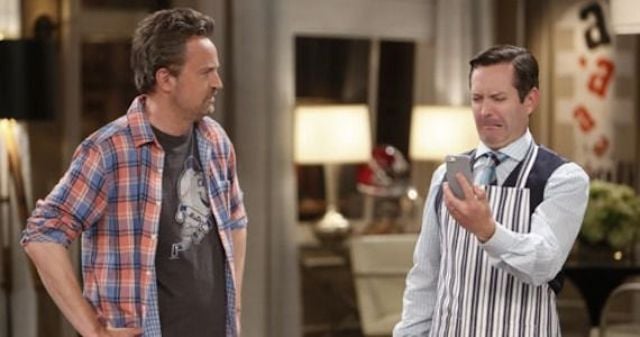 Starring Matthew Perry as the slovenly Oscar Madison and Thomas Lennon as the obsessively-tidy Felix Unger, CBS's remake of the 1970 TV series feels like just that – a weak reboot and a tired one at that. Though the show has charismatic leads in Perry and Lennon, the gags are predictable, the premise is tired, and everything feels somewhat forced. "This latest production is not completely terrible; it just underscores the sad state of affairs on network television, where programmers are seriously hurting for a fresh idea," the New York Post wrote. Despite bad reviews, the show has been renewed for a second season.
2. Teen Mom 2
Teen Mom, Teen Mom OG and all of the other varieties of the franchise have been on the air for what feels like an eternity, even though all it seems to be doing is taking its young stars further and further from establishing more solid futures. If anything, the show seems to push the featured couples into further instability, taking advantage of their personal drama and turning many of them into full-blown reality show trainwrecks. It's unfortunate and at this point, more sad  than entertaining. Still, MTV isn't done with the franchise yet. Though the sixth season of Teen Mom 2 just ended in September, the show has reportedly already starting shooting its seventh season.
3. Sex&Drugs&Rock&Roll
FX's comedy stars Denis Leary as an aging and broke bad-boy rocker from the 1990s who gets another shot at fame 25 years later. The first season of the comedy has generated a mixed response from critics. While the show features some funny dialogue and Leary delivers a compelling lead performance, the story ultimately fails to tread any new or exciting territory. Though the stunted writing made the series seem like an obvious misfire, the network recently decided to renew the show for a second season.
4. Complications
USA's freshman drama stars Jason O'Mara as Dr. John Ellison, an exhausted and disillusioned suburban ER doctor who witnesses a drive-by shooting in which a little boy is seriously injured. When he learns the boy is still marked for death, he finds himself compelled to save him at any cost. The show has earned mixed reviews, with critics disparaging it's too-complicated plot and directionless drama. It's also a little too derivative of some other favorite TV shows. As the Los Angeles Times bluntly put it, " If you're going to make a show that looks like Oz met Grey's Anatomy and decided to visit Mr. White for a little meth, letting the audience laugh with you, as opposed to at you, is probably a good idea." It's no surprise the network has decided not to renew it for a second season.
5. The Player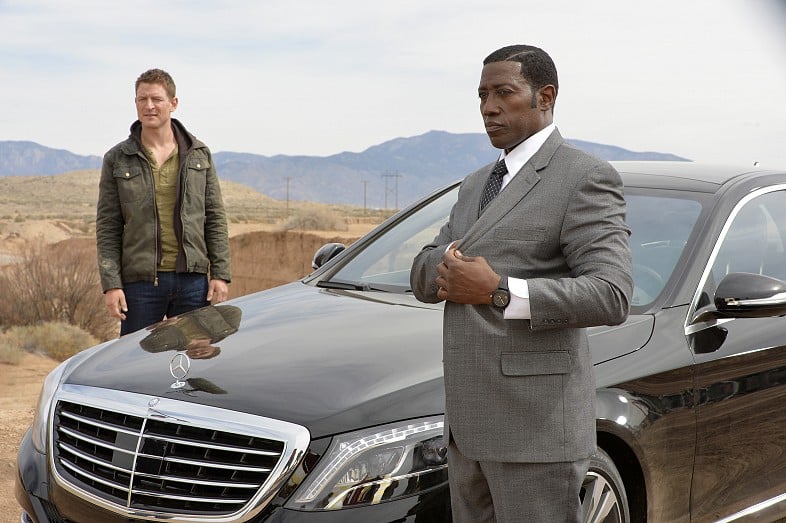 It's been reported that Wesley Snipes had a shot at the lead role on Empire  (now played by Terrence Howard) and decided to pass it up in favor of this season's The Player. From the looks of the early reviews for the new NBC show, that may have been a big mistake. The show stars Snipes as a pit boss and Charity Wakefield as a dealer for a high-stakes Las Vegas game, where an organization of wealthy individuals gamble on the ability of a military operative-turned-security expert to stop some  big crimes from playing out.
Sounds action-packed, but the series, which premiered in September and airs on Thursday nights, hasn't impressed critics so far. Case in point? New York Mag's Vulture concluded,"The Player might not be the dumbest show of all time … but it's up there." The show has warranted a poor 37% score on Rotten Tomatoes, with other reviewers also calling it "silly" and "preposterous."
More from Entertainment Cheat Sheet:
Want more great content like this? Sign up here to receive the best of Cheat Sheet delivered daily. No spam; just tailored content straight to your inbox.