5 People Who Became Famous By Accident
Some of the biggest celebrities in movies, TV, and music didn't set out to become famous. Whether they intended to toil on in artistic obscurity, or pursue a different art, or never had any intention of performing at all, for these five stars fate worked in their favor to give them successful and well-known careers in music and film. Sometimes a chance encounter is all it takes to make history.
1. Johnny Depp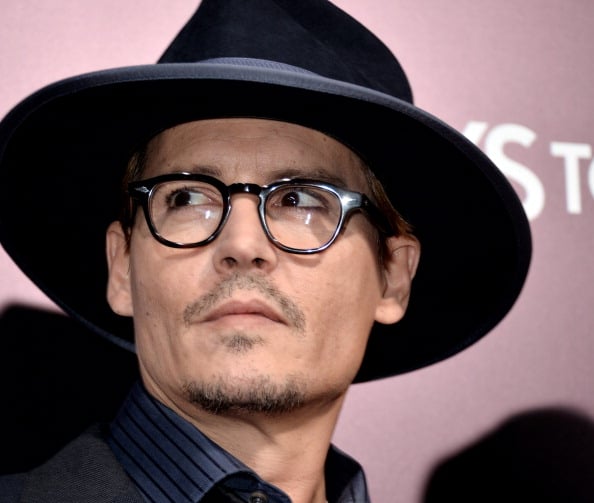 As a teen, Depp channeled his artistic impulses into music and moved from Florida to Los Angeles to pursue that dream with his band The Kids. However one day he did the favor of driving his friend to an audition for a part in Nightmare on Elm Street. They both ended up auditioning, and while Depp's friend didn't get the part Depp landed his first movie role and the rest is cinematic history.
While director Wes Craven didn't think much of him, his daughter Jessica and her friend immediately picked his headshot when Craven asked them who he should choose to be the lead character Heather's boyfriend Glen. "My 14-year-old daughter was in from New York with a friend. I took the headshots of the actors I was considering for the role of Heather's boyfriend, Glen. I put them out on the kitchen table, and asked the girls, 'Who would you pick?' They immediately pointed at Johnny. I said, 'Are you serious?' He looked like he needed a bath. They both said, 'He's beautiful,'" Craven told Vulture. Elm Street would go on to be considered one of the best horror movies of all time, writing the rules for the slasher genre, and Depp would parlay his bad boy good looks into a role on the TV show 21 Jump Street, and later a legendary partnership with Tim Burton.
2. Danny Trejo
You might not recognize the name, but you probably do know the face of character actor Danny Trejo. He's the go-to guy for directors who need an actor to play a grizzled villain or antihero and is a frequent collaborator with Robert Rodriguez, famously playing the character Machete. Trejo spent time in prison in California throughout the 1960s, that and his struggles with drug addition are the reasons for his rough appearance.
During his final stint in San Quentin, Trejo became an adherent of the 12-Step Program and was able to quit drugs for good. This eventually led to him working as a youth counselor when he was released, and that's how he started on his unlikely road to stardom. One day a young patient asked Trejo to come help him cope with his cocaine issues while working on the set of Runaway Train. From there, the filmmakers utilized Trejo's distinctive face and boxing skills for the movie and he's been a prolific actor ever since. Trejo related his unique story to The Guardian.
3. Marilyn Monroe
The legendary actress fantasized about becoming a movie star since she was young, dreaming that Clark Gable was her real father and escaping to the movies as often as she could. But she her route to stardom wasn't exactly traditional. Before changing her name to Marilyn Monroe, Norma Jeane Mortenson got a job at a munitions factory like many young women during WWII. While she was working there, the moral-boosting Yank magazine came in and took photos of the girls working hard building weapons. The photographer recognized Norma Jeane's charisma right away and her photo ended up on the cover of the magazine. From there, she began modeling for '50s cheesecake and pin-up photos and once she started acting, the rest is history.
4. Evangeline Lilly
The star of Lost and The Hobbit was randomly stopped on the street by a modelling agent who could tell by her stunning good looks she'd do well in front of the camera. Lilly worked a variety of odd jobs including flight attendant, "grease monkey" on big rig trucks, and missionary before she began modelling to pay for college. The Canadian actress majored in International Relations at the University of British Columbia and has always considered her humanitarian causes her top priority. When Lost ended she told Vulture that she planned to take a break from acting since "I'm interested in having a job, I'm not interested in having an entire lifestyle governed by what I do for a paycheck." Seems like the lure of that paycheck ended up being pretty strong, as Lilly returned to acting for the Hobbit trilogy as well as Marvel's Ant-Man.
5. Kurt Cobain
Even when Nirvana signed a major label record deal with Geffen, no one expected them to sell more than half a million copies of their major label debut Nevermind. After all, they were a strange punk band from the Pacific Northwest at a time that hair metal was all the rage in the rock and roll world and Michael Jackson was topping the charts. The cultural impact of that record and Kurt Cobain's artistic vision could not have been predicted. The album went on to sell 30 million copies worldwide, Nirvana was the catalyst of a musical revolution, and Cobain was dubbed the voice of a generation. The problem was the intensely private and troubled musician never wanted to be famous, especially not that famous. The huge success of Nirvana and scrutiny from the media are frequently cited as reasons that drove Cobain into the depression that led to his suicide in 1994.
More from Entertainment Cheat Sheet: