5 Really Cool Netflix Picks to Digest On Thanksgiving Weekend 2019
It's Thanksgiving weekend! That means Thanksgiving feasting, spending time with family, hitting the stores to get Christmas shopping done. Then, of course, it's time to unwind with a nice Netflix binge.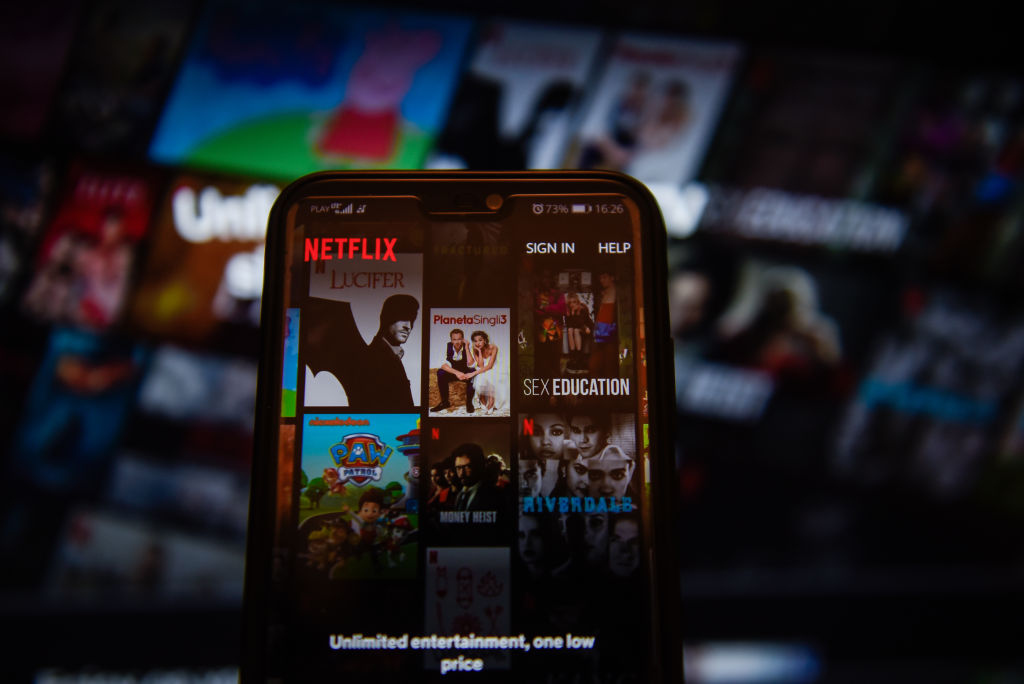 The streaming giant is premiering a generous supply of new specials, movies, and shows just in time for the long weekend.
Here are 5 of Netflix's latest, fantastic offerings to start your Thanksgiving weekend off right! Two are in languages other than English (got you covered: one provides subtitles, the other one is dubbed), one is an animated gem, but you're going to want to watch them all in one day.
'La reina del sur' – season 2
It's Telemundo's #1 telenovela for a reason! And now, the second season of this addictive series finds lead Teresa Mendoza (played by telenovela legend Kate del Castillo) having to go along with her drug trafficking persona following the kidnapping of her young daughter in a political intrigue. Premieres Nov. 29 on Netflix
'Mike Birbiglia: The New One'
Let's make this clear: you don't have to have kids to enjoy seasoned stand-up comic Mike Birbiglia's humor. This comedy special finds Birbiglia from Broadway in his one-man show, joking his way through the life-cycle of a dad, from the indecision of whether or not to have kids, to the experience of having a baby daughter. He knows how to do funny, even about the most simple parts of life. Streaming now on Netflix
'I Lost My Body'
The star of this animated film is a severed hand. The only animated film at Cannes' Critics Week, this work of graphic poetry is adapted from Guillaume Laurant's 2006 novel, Happy Hand. This truly original film follows the severed hand attempting to find the rest of its body.
Brian Tallerico of RogerEbert.com writes, "I Lost My Body, … is …as unforgettable as any film this year, animated or otherwise. It often feels like a dream, or at least something caught between waking and sleep. …It's certainly like nothing else you'll see this year." Premieres Nov. 29 on Netflix
'Mytho' – series premiere
It's doubtful you're going to find a dramedy as unique as this one – it's about a mother, Elvira (played by Marina Hands), who's so done with how much her family takes her for granted that she does what any other mother would (probably not) do: fake a breast cancer diagnosis. It's a very over-the-top storyline, one sure to cause controversy.
Still, the addictive part of watching this French series (dubbed over in English) unfold is, how on earth is Elvira going to keep it going? Premieres Nov. 28 on Netflix
'The Irishman'
Already having premiered in select theaters earlier this month, The Irishman's premiere on Netflix is one of the most highly anticipated of the year.
The movie is about hitman Frank "The Irishman" Sheeran, played by Robert DeNiro, 76. Acting with De Niro is fellow Oscar winner Al Pacino, 79, who plays Teamster leader Jimmy Hoffa. Comedian Ray Romano also stars in the film, although he leaves his jokes home for this one. Streaming now on Netflix
Read more: The 1 Sign You Should Cancel Netflix and Try Something Else