5 Rumors: Actors for 'Deadpool,' David Fincher, 'Spider-Man'
Here's a look at the rumors that have been buzzing in Hollywood over the past week.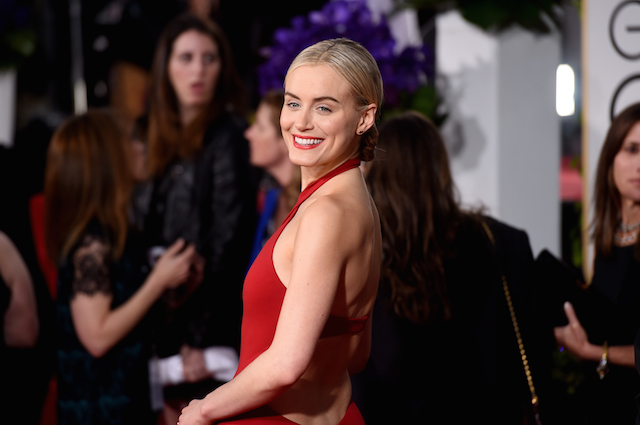 1. Deadpool actress shortlist
Fox is testing actresses to star opposite Ryan Reynolds in the Deadpool comic book adaptation. According to Deadline, the list includes Orange Is the New Black's Taylor Schilling, Homeland's Morena Baccarin, Crystal Reed of Teen Wolf and Crush, Sarah Greene of Vikings and Noble, Arrow's Jessica De Gouw, and The Red Band Society's Rebecca Rittenhouse. Deadpool will see Reynolds reprising the role he played in X-Men Origins: Wolverine as a smart-mouthed mercenary who often breaks the fourth wall with his sarcastic comments. Deadpool has been a cult favorite comic book character for a long time, but due to his penchant for breaking the fourth wall and his biting sense of humor, many think he will be a difficult one to translate to film. Thus this movie is pretty anticipated in comic book fan circles. It seems Deadpool has assembled a solid group of young actresses to try out for the part and whoever lands it will likely see their celebrity boosted from starring alongside Reynolds in a superhero movie.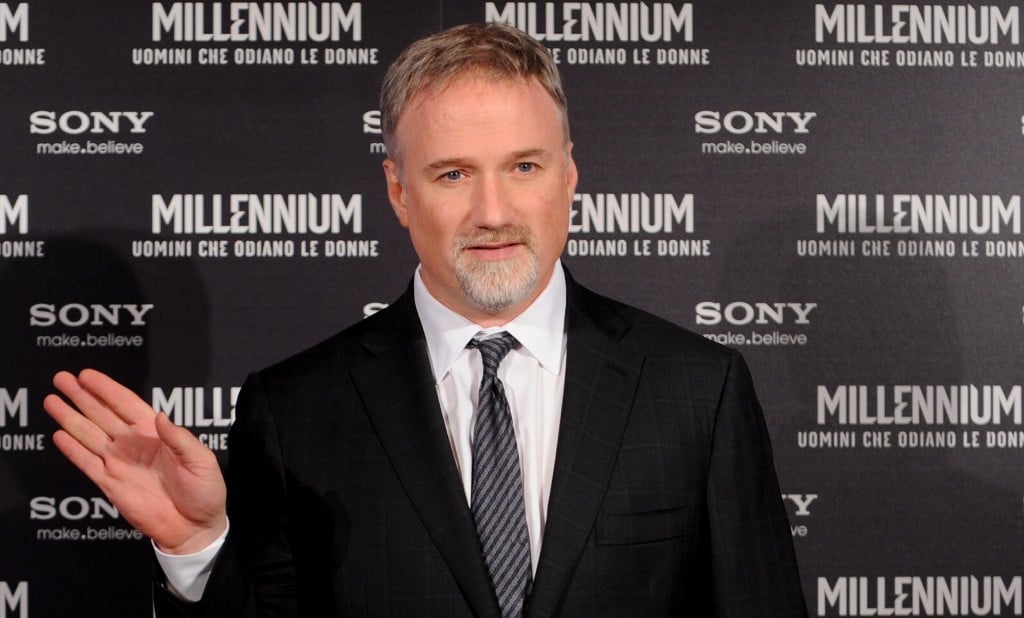 2. David Fincher eying actors
Deadline reports that director David Fincher is looking at actors and actresses for his upcoming HBO comedy series, an anticipated project given the clout Fincher has and how different it will be from his other work. The show, Living on Video, will be a satirical look at Fincher's early career making music videos in the 1980s. The show will be set in Los Angeles in 1983 and focus on a character named Robby, an idealistic college drop-out who comes to Hollywood with the dream of directing a sci-fi epic but ends up with a job as a PA for a company that makes music videos. The show will look at the people involved in the new and exploding music video industry through the perspective of this clueless newcomer.
Deadline said that Fincher is looking at Jason Flemyng, Kerry Condon, Elizabeth Lail, and Thomas Mann for roles on the show. Flemyng will play Theo, the wild music video producer. Condon will be Marcy, an angry record company executive. Lail will play Ashley, a stylist and aspiring singer who works on music video sets. Mann is being looked at for two different parts, possibly the lead role of Robby or Robby's roommate who introduces him to the music video world. Living on Video is certainly one of HBO's most anticipated upcoming shows.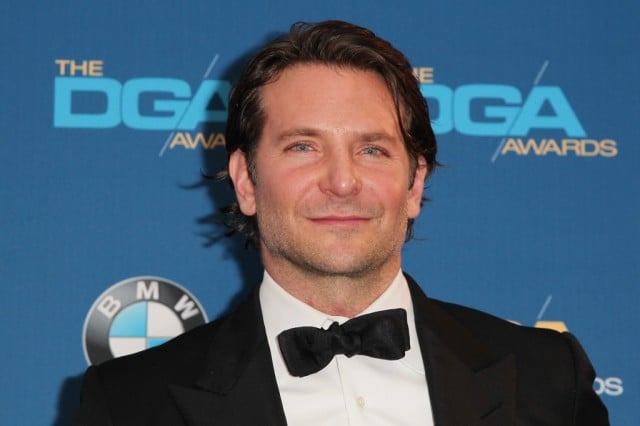 3. Bradley Cooper in Orphan X
Warner Bros. has already picked up the film rights to author Gregg Hurwitz's upcoming novel Orphan X, and according to The Hollywood Reporter this could be Bradley Cooper's next action adventure project after the highly successful American Sniper. The publication says that Cooper has already signed on to produce and could also take the lead role in the movie. Though the book hasn't yet hit shelves, Hurwitz is an acclaimed author and the dystopian aspects of the story sound like they could make a film adaptation a hit.
The story will focus on a man named Evan Smoak who is nicknamed "Nowhere Man" and helps others, using violence when necessary. One of his jobs results in him discovering a world of human slavery engineered by a member of the Los Angeles Police Department. Hurwitz will write the adaptation himself and if Cooper takes the role this stands to be a quality film that will do well at the box office.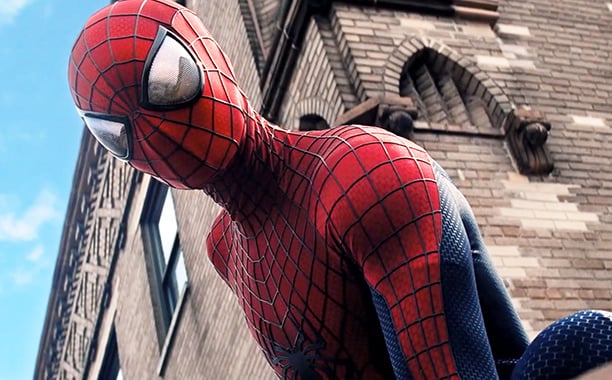 4. Who will de young Spider-Man?
Variety reported earlier this week that Sony plans to reboot the Spider-Man franchise yet again, this time taking the hero back to high school. The last Spider-Man movie from the studio, The Amazing Spider-Man 2, was a flop among fans and at the box office. The star of that franchise, Andrew Garfield, won't be returning, but Variety says that The Maze Runner and Teen Wolf's Dylan O'Brien as well as Fury and Percy Jackson's Logan Lerman are being eyed for the role though neither have yet been approached.
Sony seems to think that taking the character back to high school and exploring his difficulties growing up and interacting with his classmates will be a more interesting time in his life to explore than the adult period that's been covered with the franchises starring Garfield and Tobey Maguire. This news comes as Marvel and Sony announced a partnership on the Spider-Man character that will involve the new actor playing Spider-Man in films in the Marvel cinematic universe as well. Variety said that the casting choice needs to be made by the time Marvel films Captain America: Civil War, as the company intends to introduce the character in that movie, which is planned for a 2016 release.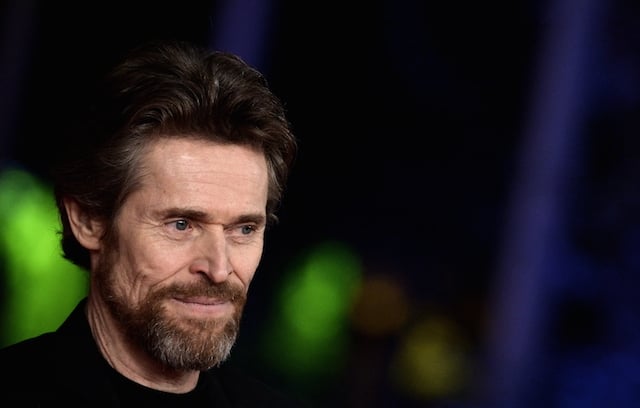 5. Willem Dafoe in Great Wall epic
Sources have told TheWrap that Oscar-winner Willem Dafoe has joined the ambitious Chinese epic set in ancient China, Great Wall. He joins Matt Damon and Game of Thrones's Pablo Pascal in the movie from acclaimed Chinese director Zhang Yimou, who is making his English language debut with the movie. The movie is expected to be the biggest production ever shot entirely in China. It will be about a group making a last stand for humanity on the iconic structure that is the Great Wall of China. Dafoe can be seen, or more accurately heard, next in Pixar's Finding Nemo sequel Finding Dory.
Follow Jacqueline on Twitter @Jacqui_WSCS
More from Entertainment Cheat Sheet:
Want more great content like this? Sign up here to receive the best of Cheat Sheet delivered daily. No spam; just tailored content straight to your inbox.