5 Rumors: 'Avengers' and 'Guardians' Crossover, 'Dr. Strange' Casting
Here's a wrap-up of all the film rumors this week, with a heavy dose of Marvel related news coming out of the San Diego Comic Con.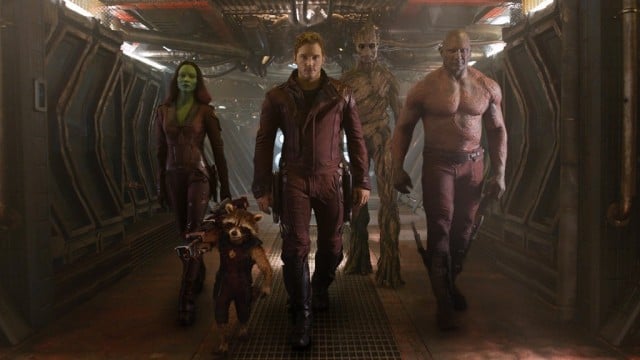 Will Avengers crossover with Guardians of the Galaxy?
With Guardians of the Galaxy hitting theaters amid feverish buzz and strong reviews from critics, the question of whether the Guardians team will eventually meet the Avengers feels more appropriate than ever. Luckily, we now know that it isn't only in the cards, but in the works.
In an interview with Yahoo UK, director James Gunn said, "We talked about all sorts of possibilities [for a crossover] and I kind of know what the basic plan is. That could or could not include a couple of Avengers and a couple of Guardians meeting up, or all of the Avengers and all of the Guardians." He added, "But, we do inhabit the same universe and they're pretty big personalities that are likely to, at some point or another, run into each other."
While Chris Pratt acknowledged the difficulty in making a film in which ten superheroes inhabit the film, he admitted that "Marvel knows their stuff." And Vin Diesel explained that at this point the audience expects for there to be a crossover at some point down the road, especially with Guardians sure to be one of the biggest hits of the summer. "I think there's going to be huge fans of the Guardians and there are huge fans of the Avengers and I think the discussion has already been had," Diesel said. "I think the audience may demand something like that."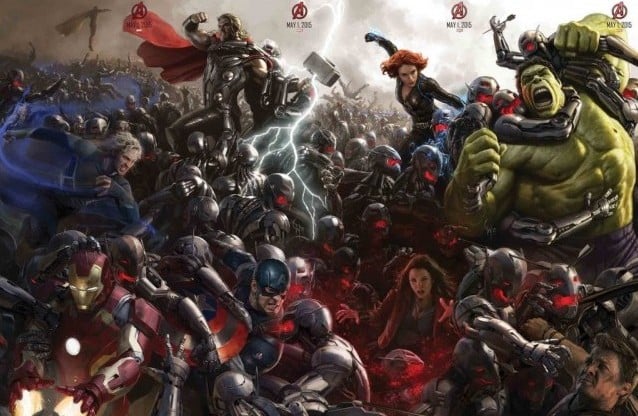 Avengers: Age of Ultron to feature superhero deaths?
Rumors have swirled for months now that Avengers: Age of Ultron might feature the death of at least one superhero, if not more. The buzzed-about Comic Con trailer did nothing to stymie those rumors after it featured not only Captain America's shield splintered to pieces, but a pile of Avengers looking very much dead as Tony Stark/Iron Man looks over them in shock.
So is Marvel really planning on killing off some of its superheroes? The answer is probably closer to "kind of." Onlookers have speculated that Age of Ultron might feature a storyline that involves Scarlet Witch's ability to manipulate the universe and rewrite events of the story similar to X-Men: Days of Future Past. So while the film might feature some prominent deaths, the events may be ultimately undone through the events of the story.
However, Whedon has hinted that the film would feature one prominent, permanent death in the film. Onlookers have scoured through interviews and contractual obligations for the series in order to find clues as to who it might be and the one character that seems to pop up again and again is Hawkeye, whose popularity has never taken off and has no spinoff films in the works.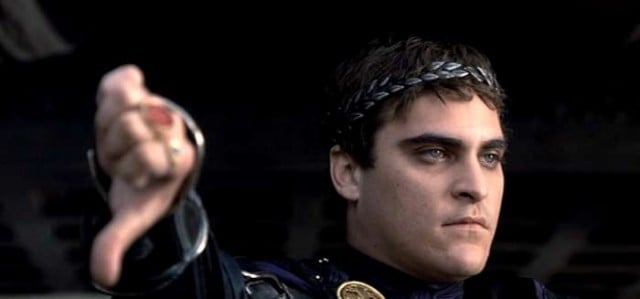 Joaquin Phoenix circles Marvel's Doctor Strange
Doctor Strange has been on the radar for a while now and there has been a seemingly endless parade of actors rumored to play the part. Tom Hardy, Benedict Cumberbatch, and Jared Leto have all been rumored for the part at various stages of development, but now it looks as though Marvel is getting ready to officially cast the part. And the actor rumored to be close to officially coming on is none other than three-time Academy Award nominee Joaquin Phoenix.
According to the Hollywood Reporter, the deal is now beyond the offer stage, but it is still unclear if Phoenix will take the role. If Phoenix were to take on the role, it would be an interesting turn for the actor who has primarily worked with auteur directors over the past three years in films such as The Master, Her, The Immigrant, and the upcoming Inherent Vice.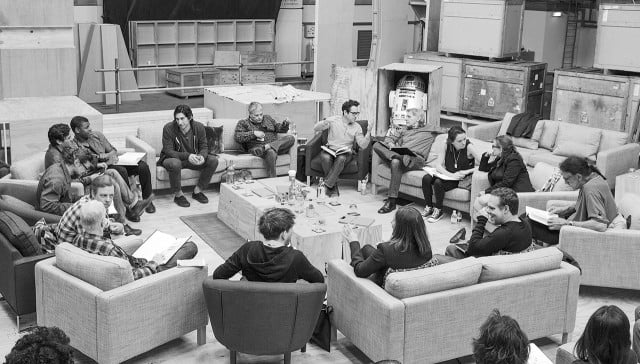 Is Simon Pegg involved with Star Wars Episode VII?
Benedict Cumberbatch may or may not have slipped up at the San Diego Comic Con when describing Star Wars director J.J. Abrams. "I think J.J. is very good at creating something original out of something known, and I think apart from his continuing use of Simon Pegg — and who can blame him, frankly — it made sense not to do it," Cumberbatch told audiences off-hand.
The statement "continuing use of Simon Pegg" has been viewed by many onlookers as a confirmation that Pegg is involved with Star Wars Episode VII – but it might be in a way that's surprising. Speaking to New York Magazine's Vulture, Pegg explained, "J.J. uses me in different roles, and we're good friends. I feel like my face in Star Wars would pop people out of the movie." He added, "Look, I love Star Wars, and I don't want people to watch and go, Oh, there's Simon Pegg's face. The film is cleverly cast with these amazing, unknown actors."
But when asked directly whether he's not in the film, Pegg danced around the question. "Of course I visited the set," he said. "It's amazing, and I love Star Wars. I want to see everything happening. It looks wonderful, and you need to believe those characters. Any type of stunt casting might just pop you out of the movie."
Put all of this information together and the only logical conclusion is that Pegg is indeed involved with Star Wars Episode VII, but in a way where his face isn't prominent in the picture. So is Pegg set to wear heavy make-up? Is he voicing a character or a droid? Or is he just pulling everyone's leg?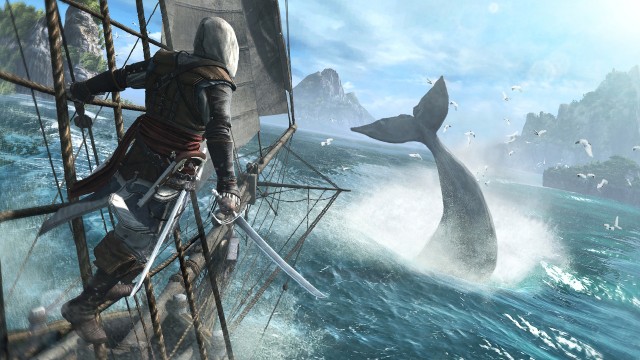 Assassin's Creed movie hits snag?
The Assassin's Creed film, based on the hit video game series from UbiSoft, seemed to have hit a huge road block this week when it was rumored that lead actor Michael Fassbender was walking away from the project. Fortunately, it appears that Fassbender is still attached to the project, but the recent spate of rumors suggests that the film is going to have a tough time hitting its tentative August 2015 release date.
Currently in pre-production, Assassin's Creed is being written by Bill Collage and Adam Cooper and is rumored to have Justin Kurzel (Snowtown Murders) as its director. But rumors of story problems along with the already tenuous task of translating video games to the big screen is making it more and more likely that the film is pushed for a later release, if it enters production at all.
More from Entertainment Cheat Sheet: