5 Rumors: 'Fraggle Rock' Movie Gets Star, More 'Robin Hood'
Here's a look at the rumors that have been buzzing in the entertainment world over the past week.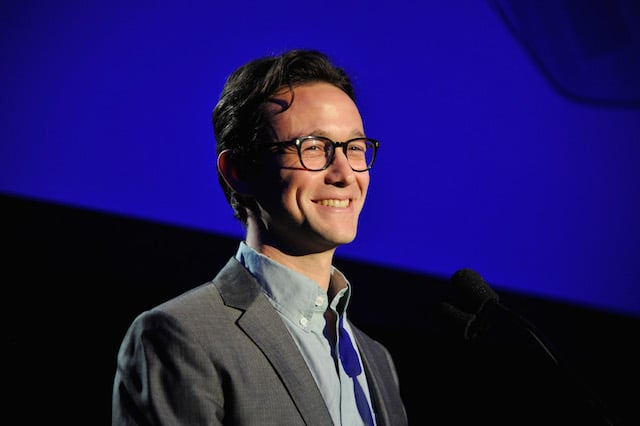 1. Joseph Gordon-Levitt joins Fraggle Rock movie
After being cast as Edward Snowden in Oliver Stone's upcoming biopic late last year, Joseph Gordon-Levitt has joined another, very different, high profile project. Variety reports that the actor has signed on to produce and star in the long-in-the-works live-action Fraggle Rock movie, based on the characters and TV show created by puppeteer Jim Henson. The idea of a big screen adaptation of the cult classic TV series from the '80s has been tossed around for 10 years, but getting a big star like Gordon-Levitt attached will be a way to finally get it off the ground. The show is about kooky creatures called Fraggles that live in a giant cave.
"The first screen personas I ever loved were Henson creations, first on Sesame Street, and then on Fraggle Rock," Gordon-Levitt said to Variety. "Jim Henson's characters make you laugh and sing, but they're also layered, surprising, and wise. From Oscar the Grouch, to Yoda, to the Fraggles. I've never stopped loving his work, even as a young frisky man, and on into adulthood."
2. Sofia Coppola's star-studded Christmas special
Bill Murray will be working with his Lost in Translation director again for an as-yet-untitled Christmas project. Murray told Variety that he would be teaming up with Coppola for a TV Christmas special and that he would sing in it. "My motivation is to hear him singing my song requests," Coppola told the publication.
After news came out that Murray would be playing himself in the musical special, The Hollywood Reporter announced that George Clooney, Amy Poehler, Miley Cyrus, and Maya Rudolph had all signed on to play themselves in it as well. THR's sources said the project will follow Murray as the agentless and manager-less actor evades an agent who's desperate to sign him. This will certainly be an unusual and highly anticipated Christmas special; it's just a tease that we still have nine months to wait for it.
3. Jane the Virgin Star moving on to movies
Gina Rodriguez just won a Golden Globe for her role in the CW's critically acclaimed series Jane the Virgin, and now she's eyeing a big movie part to add to her recent success. The actress is reportedly in talks to co-star alongside Mark Wahlberg in the upcoming movie Deepwater Horizon, which is about the infamous oil spill of that name caused by BP off the Gulf Coast back in 2010. TheWrap reports that Rodriguez is in talks to play the lead female role of Andrea Fleytas, the woman who was helping to operate the oil rig's navigation machinery when she noticed the horrible oversight that no one had signaled for help. When she grabbed the radio and attempted to issue a distress signal to the Coast Guard, she was reprimanded by her superiors. Of course the events that followed might have gone much better had the rig received some assistance. TheWrap said Kristen Stewart was also looked at for the part, and this will be Rodriguez's studio movie debut.
4. Big names join "cannibal love story"
Iranian-American director Ana Lily Amirpour made a big impression last year with her indie debut A Girl Walks Home Alone At Night. The "Iranian vampire western" was an incredibly unique film that critics loved, even going so far as to call it "a new vampire classic." Amirpour was considered one of the breakout filmmakers of 2014 and the clout from A Girl Walks Home Alone At Night has earned her a standout cast for her next feature, which sounds like it's going to be pretty unique as well.
TheWrap reports that Jim Carrey, Keanu Reeves, Suki Waterhouse, Diego Luna, and Jason Momoa will all be in the "cannibal love story" The Bad Batch. Like A Girl Walks Home, this movie will also have post-apocalyptic undertones. Set in a Texas wasteland, the movie will follow a community of cannibals and tell the love story between one cannibal named Miami Man (played by Momoa) and his food. Waterhouse has landed the female lead role named Arlen, which is probably that food. Luna will play a man named Jimmy, Reeves will play a character called The Dream, and Carrey will play a character called The Hermit. The film is shaping up to be another completely one-of-a-kind film from a new visionary director.
5. Another Robin Hood adaptation coming
Deadline has reported that Lionsgate picked up another version of the classic story about the hero who steals from the rich and gives to the poor even though there are several other version of the already often adapted story kicking around Hollywood. Robin Hood: Origins will reportedly be an edgier take on the story than others, but it's still questionable how many Robin Hood stories the market will support at once. Disney has picked up a revisionist version of the story with hints of Enchanted. Sony also purchased a script last fall that pitched the Robin Hood story as a mix between The Fast and the Furious and Mission: Impossible. All of those are very different angles on the story and could end up targeting different audiences, so the similar story background might not end up being an issue.
Follow Jacqueline on Twitter @Jacqui_WSCS
More from Entertainment Cheat Sheet: