5 Rumors: Gosling to Disney, Elba Says Bond Chances Dead
Each week we bring you a round-up of the rumors that have been reported in the entertainment world as various sources get wind of casting rumors and top secret talks about new projects in film, TV, and music. Here's a look at the rumors that have been buzzing in Hollywood over the past week.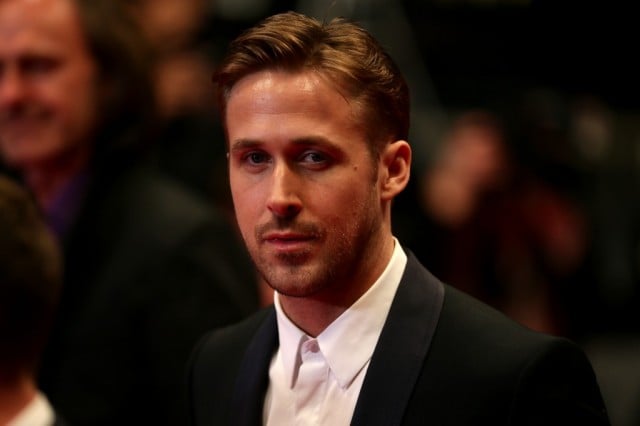 1. Ryan Gosling joins different Disney film than fans wanted
After fans wished and hoped and campaigned for Gosling to be named the Beast in Disney's upcoming live-action reboot of its animated classic Beauty and the Beast, fans were disappointed when Dan Stevens was announced as having nabbed the role alongside Emma Watson, who's leading the cast as Belle. The sensitive hunk Gosling is reportedly signing on to a very different Disney movie that unfortunately for his fans won't see him playing a prince.
According to a report from TheWrap, the actor is in talks to star in Guillermo del Toro's upcoming movie Haunted Mansion, based on the ride in Disneyland of the same name. TheWrap said that a film based on the iconic theme park ride has been in development for some time, having first been announced at Comic-Con in 2010. Gosling and del Toro have been developing a sort of friendship lately, as del Toro moderated a panel at the South by Southwest film festival about Gosling's directorial debut Lost River, which just came out. The pair also went to Disneyland together over Oscar weekend, skipping Hollywood's biggest awards ceremony to ride Haunted Mansion as well as other rides. Gosling got his start as a child actor with Disney as a part of the Mickey Mouse Club and was in the company's beloved sports film Remember the Titans. Del Toro's upcoming movie Crimson Peak also takes place in a haunted mansion and looks way more terrifying than anything that Disney would put out.
2. Have Internet campaigns destroyed Idris Elba's Chances at Bond role?
Fans of British actor Idris Elba have been campaigning hard online to get him signed up as the next actor, and first black actor, to play James Bond. Current Bond Daniel Craig is filming the next installment in the series Spectre right now, but he's expressed that he's tired of the franchise and is ready to hang up his spy gear. For his part, Elba has said that he'd love to take on the role of Bond if he were offered it. But the actor recently spoke about all the rumors at London's British Film Institute, and he said that the fan fervor over his playing Bond has likely killed his chances of getting the part. "Honestly, it's a rumor that's really starting to eat itself. If there was ever any chance of me getting Bond, it's gone," Elba said, per The Hollywood Reporter. He went on to blame Daniel Craig for setting off all the excitement over his potential to play Bond. "Daniel Craig actually set the rumor off. About four years ago he said Idris Elba would be a great Bond and then it started to creep," he said. "I blame Daniel."
3. Scarlett Johansson in The Creature from the Black Lagoon remake
Ever since Scarlett Johansson rose to fame with that famous backside opening shot in Lost in Translation, much has been made of the fact that she has the looks and figure of a classic 1950s pinup girl or movie star. Now she might be getting the chance to really embrace that look, as Tracking Board reports that Universal wants to cast the actress in its remake of the cult classic creature-feature The Creature from the Black Lagoon. In the 1954 original, the female lead is a busty and rather helpless scientist working in the Amazon with an all-male research team who manages to run around a swamp in a white swimsuit that never gets dirty even though she's constantly being kidnapped by the scaly creature that lives in the bottom of the river. The publication writes that Universal is trying to take all of its classic monster movies and turn them into a cinematic universe, which is a cool idea, but the script for Black Lagoon is going to need to be very different from the original in order to A. make sense and B. not be completely sexist. Although Universal may want Johansson for the role, that doesn't mean she'll accept it.
4. Former Scandal star coming to Empire
Actor-musician Columbus Short was devastated when his character was killed off Shonda Rhimes' hit political drama Scandal, but Short might be returning to TV soon on another extremely popular drama that will combine his interests of acting and music. While promoting his new indie film The Girl Is in Trouble, Short told E! that he misses being on Scandal so much that he can't even keep watching the show anymore. "I won't lie. I do miss it. I miss it a lot," he said. "I completely avoid it. I support it, but it's like being an injured football played on the sidelines." He went on to hint at rumors that he'll soon appear on the hit Fox drama Empire, though he didn't confirm anything. "Big things are happening," he said. "I'm going to be bridging my music career with my acting career." When E! prodded further he wouldn't confirm or deny the casting. "I'm just saying it wouldn't be a shock," he said when asked if he's going to be on Empire.
5. Angelina Jolie's next movie is in trouble
According to a new report from Deadline, Angelina Jolie's next directorial effort starring her husband Brad Pitt seems to have hit a roadblock. The movie is called Africa and is a biopic about conservationist and paleo-archaeologist Richard Leakey, who battled with poachers in Kenya during the 1970s. Sources involved with the project who spoke to Deadline said that issues with the film's budget are hampering the film as Jolie fights with producers over creative issues. Jolie only wanted the love story to be part of the movie, while the producer David Ellison's Skydance Productions wants the love story to be central theme. Deadline's sources say that Ellison himself put up half the money for the film and Skydance put up 25%, and now Ellison has pulled back and Skydance has cut its stake in half. The publication said that the budget is at $110 million and producers are balking at the high price tag even though a script from Oscar winner Eric Roth was well-received. This is a big-budget epic that's going to need a studio willing to take on the risks and costs in order to get made. You'd think the names Jolie and Pitt would be enough to get almost any project off the ground, but Deadline said if it can't find a studio, "the picture is likely to fall completely apart."
Follow Jacqueline on Twitter @Jacqui_WSCS
More from Entertainment Cheat Sheet:
Want more great content like this? Sign up here to receive the best of Cheat Sheet delivered daily. No spam; just tailored content straight to your inbox.ho