5 Rumors This Week: A New Jobs Biopic Star, Ryan Reynolds as Deadpool and More
Here are all the rumors that have been buzzing around Hollywood this week.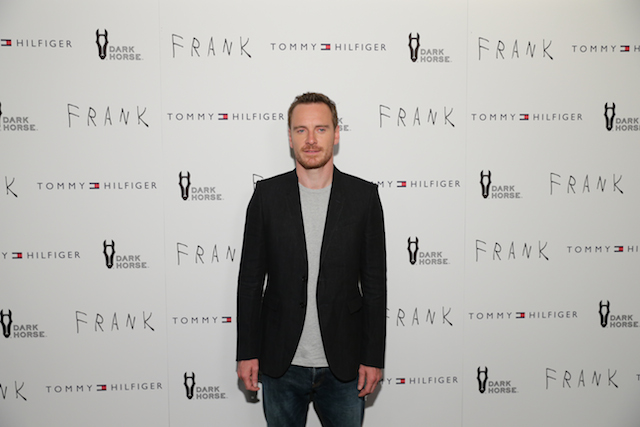 1. Michael Fassbender to Replace Christian Bale in Jobs Biopic
It was originally reported that Christian Bale was set to star in the in-the-works Steve Jobs biopic from Danny Boyle and Aaron Sorkin, but now reports are saying that Bale won't be able to take on the role and Michael Fassbender is instead being pursued to play the Apple founder. The Hollywood Reporter's sources say that Fassbender is in early talks with Boyle and Sorkin. The publication says that Bale has determined he isn't the right fit for the role and withdrew from the project earlier this week. The Hollywood Reporter also said that Seth Rogen is in talks to play Apple co-founder Steve Wozniak. If you're thinking, 'wasn't there just a Jobs biopic?,' you're right, but most critics think Boyle's version with a screenplay by Sorkin will be much better than the version starring Ashton Kutcher that came out earlier this year to lackluster reviews.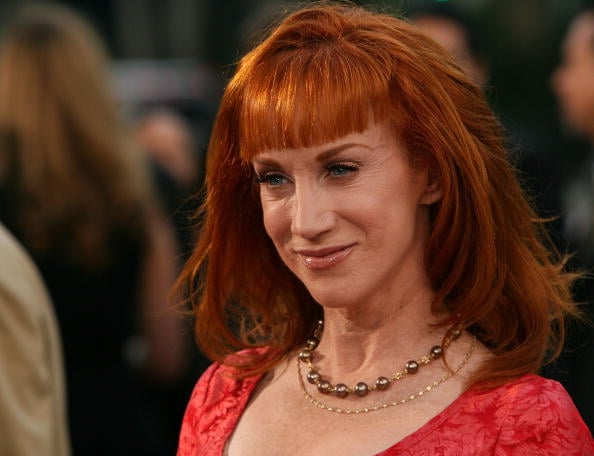 2. Kathy Griffin to Replace Joan Rivers on Fashion Police?
Kathy Griffin has been rumored to be in the running for Joan Rivers' seat on Fashion Police since the comedian passed away earlier this year. Griffin is one of the raunchiest female comics in the business and a natural choice to replace the sarcastic Rivers, who in her later years was famous for making fun of the awful outfits worn by celebrities on the red carpet. Rivers was really the only funny or entertaining part of E!'s Fashion Police, so the network really needs to find a replacement for her before the show goes back on the air in January. As for Griffin, the comedian told Access Hollywood this week that she has been offered the spot on the show, but isn't yet sure if she's going to take it. "They did offer it to me," Griffin said. "I don't know if the situation is correct at this time for me or right for me at this time."
Closing down on Twitter while filming. In a place whence I've been advised it is safest not to tweet. See you December. Here goes…

— Stephen Fry (@stephenfry) November 6, 2014
3. Where In the World Is Stephen Fry?
British comedian Stephen Fry has left Twitter for the second time this week, saying that he's going somewhere to shoot that's not the best place to use the social media platform. That has ignited rumors about what the actor's project could be, including the possibility that he's working on the new Star Wars. That rumor doesn't seem very likely to be true, as J.J. Abrams' production has wrapped up shooting at Pinewood studios this week according to reports. Other fans of the actor have speculated that he could be filming a documentary in a politically sensitive location. Either way the actor promised he's return to the site in December.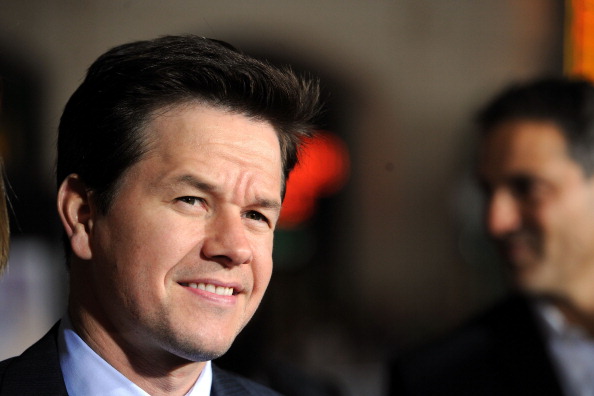 4. Mark Wahlberg to Play The Six Billion Dollar Man
Deadline reports that Wahlberg is going sci-fi with a new project based on the novel Cyborg by Martin Caidin. The movie will be about an astronaut who after surviving a horrific accident is pieced back together with mostly bionic parts that turn him into a sort of cyborg/superhuman. He then uses those powers to work for the government as a secret agent. Cyborg has been an inspiration for the sci-fi classic TV show The Six Million Dollar Man and its spin-off The Bionic Woman, but Wahlberg and producing partner Peter Berg are teaming up to update the material and make the cyborg worth a lot more.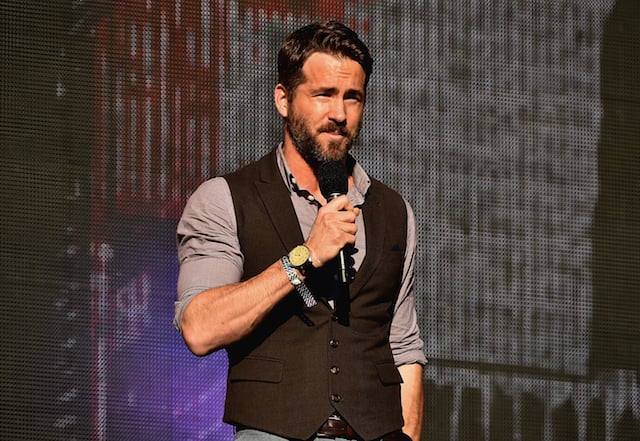 5. Ryan Reynolds is Deadpool
Marvel antihero Deadpool is getting his own movie soon and not only is Ryan Reynolds rumored to be the star of it, but the actor might be the reason that the film about the obscure comic book hero is being made at all. Deadpool co-creator Rob Liefeld confirmed at Comikaze 2014 last weekend that Reynolds' interest in starring as the fourth-wall-breaking and slightly unstable antihero helped the film get off the ground. "Ryan is Deadpool. Look, Ryan Reynolds, he's gone through that same career arc, the guy is ridiculously talented. He has a huge, huge passion for Deadpool. Deadpool's not happening, because he was a giant star, they said, 'Ryan, what do you want to do?' And he said, 'Deadpool.' That's why it happened. They would have no faith otherwise. That movie is because of his passion. He put together the team," Leifeld said, according to Comicbook.com. Of course, this isn't the same thing as a confirmation from Marvel, but it does back up what rumors have been suggesting about the film. The Deadpool movie is set to hit theaters in February of 2016.
Follow Jacqueline on Twitter @Jacqui_WSCS
More from Entertainment Cheat Sheet:
Want more great content like this? Sign up here to receive the best of Cheat Sheet delivered daily. No spam; just tailored content straight to your inbox.