5 Shows to Watch if You Like 'Friends' Since the Series is Leaving Netflix
Well, it was fun while it lasted.
On July 9, Netflix confirmed that the NBC hit series Friends will be making its departure from the streaming platform in 2020. Naturally, people are pretty sad about this, but it's going to be OK.
Fans will soon be able to watch the series once it hits WarnerMedia's new streaming service, HBO Max. But you've already decided that you won't be shelling out any more money for streaming services, there are at least a few shows that are similar to Friends for your viewing pleasure. Here are five of them.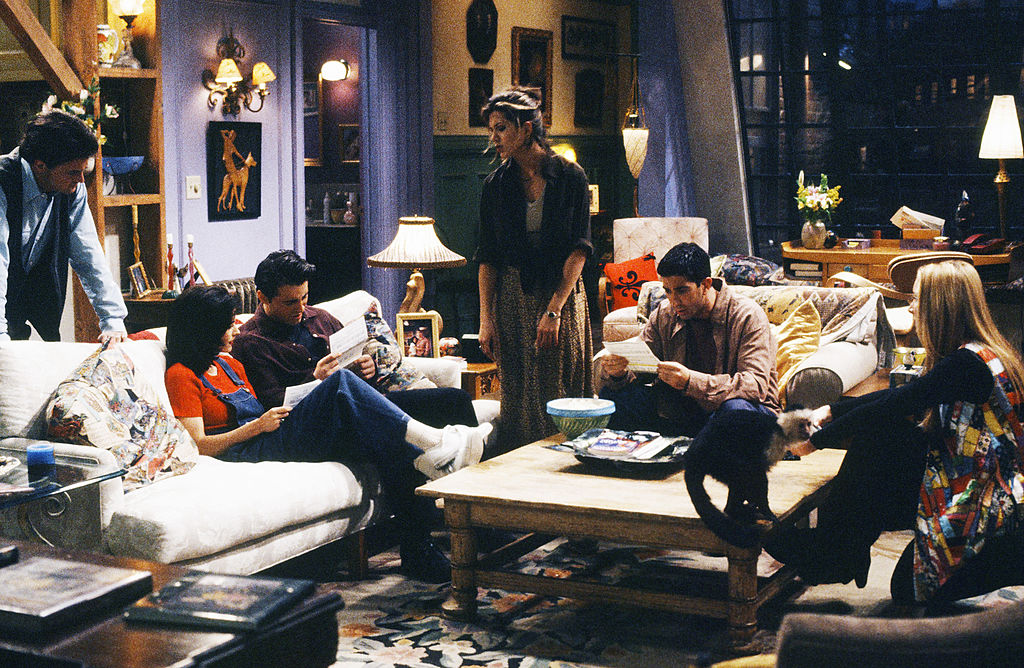 The Office
As NBC puts it, "The Office is a hilarious documentary-style look into the humorous and sometimes poignant foolishness that plagues the world of 9-to-5." It takes place at the paper company Dunder-Mifflin, which is run by Michael Scott, who is absolutely, most definitely too ill-equipped to handle all the issues that arise there.
There are ego clashes, inappropriate behaviors, office romances (because that's always a good idea), and the most annoying co-workers. Things can be tense, but The Office does have a few iconic friendships like the dynamic between Chandler and Joey, or Rachel and Monica.
It's on Netflix until 2021, but before you go clicking around for this, prepare to laugh until your belly aches (and cringe a lot).
New Girl
Like Friends, New Girl focuses on a group of 30-somethings who just can't seem to figure out adulthood. It's primarily about Jess, a newly-single woman who moves in with three very, um, unique guys: Nick, Schmidt, and Winston (who's like the Phoebe of the gang). They're all very different, but somehow they form a strong yet dysfunctional relationship.
Want to join the madness? Head over to Netflix.
Frasier
If you don't mind watching the characters in Friends spend unrealistic amounts of money on housing, food, and entertainment, you shouldn't mind Frasier, either. Frasier Crane is an on-air psychiatrist who "could teach a course" on the finer things in life. He enjoys wine, art, and dining at the most extravangant establishments.
But his life isn't as glamorous as it sounds. He's divorced and lives with his equally snooty father Martin, who has a bad hip from being shot in the line of duty. As Uproxx points out, the show doesn't have a "young hot cast" like Friends, but Frasier does date lots of beautiful women. Too bad he can't keep one.
That '70s Show
If your favorite part of Friends is, well, the friendships, you'll love That '70s Show. The series centers around Eric Forman and his aimless teenage pals Jackie, Kelso, Hyde, Donna, and Fez. They hang out in Forman's basement, listening to music, smoking weed, and annoying his parents.
But it's not just fun and games— there's also lots of romance. Mila Kunis and Ashton Kutcher actually played love interests on the show long before they got together in real life, so it's interesting to see how their relationship unfolded in real time. Ready to watch? Netflix has all eight seasons prepared for you.
Living Single
This hit '90s series has arguably drawn the most comparisons to Friends. Similarly, the show is about the lives and loves of a group of friends living in a Brooklyn brownstone. "Overton, a dimwitted lovable guy, is basically Joey. Kyle, the sarcastic businessman, is Chandler. Synclaire is Phoebe, and the list keeps going." Bossip reports.
This one isn't on Netflix, but you can catch it on Hulu.
Don't forget that you can still watch Friends for the next few months, too! Again, it'll stay on the streaming service until 2020, so you have a little more time before you'll have to say goodbye. Enjoy it while it lasts.