5 Things to Know About the 'Once Upon A Time' Elsa, Georgina Haig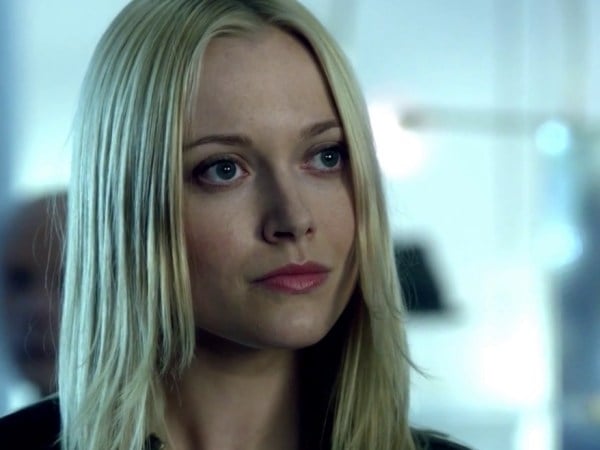 Once Upon a Time officially has its Queen Elsa! The show has tapped actress Georgina Haig to play the Queen of Arendelle in their take on the Disney hit film Frozen on the upcoming season. She will be joining previously announced new recurring cast members Greek alum Scott Michael Foster (as Frozen's Kristoff) and newcomer Elizabeth Lail (as Elsa's sister, Anna.) So who exactly is Haig and where have you seen her before? Here's five things you need to know about her before seeing her don a blonde braid and flex her icy powers on Once's season 4.
1. She's 28 years old
The actress was born on August 3, 1985. But while Frozen's Elsa may not have an accent, Haig sure does. She was born and raised in Australia, although viewers probably won't get to hear her accent at all during her nine episode stint on Once Upon a Time.
2. After studying the performing arts in Australia, she was able to launch her career on local films and TV shows
She graduated from the Western Australian Academy of Performing Arts in 2008. Since then, she went on to kick off the beginning of her acting career in several Australian films, including 2010 horror film Road Kill and 2011 flick Wasted on the Young. She was also featured in two different Australian TV series, 2009's Underbelly: A Tale of Two Cities on the Nine Network and 2011's second and final season of the children's show The Elephant Princess.
3. She was almost Gwen Stacy
She was seriously considered for some major Hollywood films in recent years. In 2011, she was up for the role of Andromeda in the 2012 movie Wrath of the Titans, but ultimately lost the part to Rosamund Pike. Perhaps even more shockingly? She was also considered for the role of Gwen Stacy in 2012's The Amazing Spiderman. Emma Stone eventually won the part in the film, which worked out for her both career-wise and personally as she met longtime boyfriend Andrew Garfield while filming the franchise and became one-half of one of Hollywood's cutest couples.
4. She played Joshua Jackson's daughter on Fringe
If you're thinking that Haig looks kind of familiar, there's a good chance you're a fan of Fox's science fiction series, Fringe. She made several guest appearances on the show as Henrietta "Etta" Bishop, the daughter of Jackson's character, Peter Bishop. By the way, if you aren't a fan of the series and are thinking she doesn't seem young enough to play the daughter to 36-year-old Jackson, you'd be right. But there is an explanation: it's a science-fiction show, so obviously there was a time travel plot involved in her appearance.
5. This isn't her only upcoming gig on the small screen
It looks like Haig is going to be really busy in the next several months! In addition to playing Queen Elsa, one of the major new recurring characters in the next season of Once Upon a Time, she's also currently appearing as Lee Anne Marcus alongside Shawn Hatosy (TNT's Southland), Anna Wood (Deception), and Adam Rodríguez (Magic Mike, CSI Miami) in CBS' summer crime drama series Reckless.
More From Wall St. Cheat Sheet: