5 Things You Should Know About Viggo Mortensen
Viggo Mortensen played the leading role in Green Book, this year's Best Picture winner at the Oscars.

During the cast's acceptance speech, director, Peter Farrelly, said the film was made possible by Mortensen.

"This doesn't start, by the way, without Viggo Mortensen. We have no movie. All these awards are because Viggo and Mahershala and Linda but it started with Viggo."
Learn more about Mortensen's acting career and his life, ahead.

Fast facts about Mortensen from IMDB:
He was born on October 20, 1958, in Manhattan
Mortensen made film debut in Witness (1985), playing an Amish farmer
His parents met in Norway and moved to the U.S.
As a young child, he attended a strict boarding school in Argentina
He's named after his father
His parents divorced when Mortensen was 11 years old
After graduating from  St. Lawrence University in Canton, New York, he moved to Denmark
Mortensen is an accomplished painter and photographer
In Denmark, he wrote poetry and short stories while working odd jobs
Mortensen can speak fluently in Danish, English, French, and Spanish
In 1982, love had him moving back to New York
He started taking acting classes and studied under Warren Robertson
Mortensen moved to L.A. after he landed a few acting and theater roles in New York
He earned a Drama-logue Critic's Award for his performance in Bent at the Coast Playhouse
Mortensen has two younger brothers who are both geologists
Mortensen worked as a translator at the 1980 Winter Olympics for Sweden's hockey team
He attended the "miracle on ice" between the Soviet Union and the United States
1. He turned down a part in 'The Lord of the Rings'
Mortensen initially turned down a role in The Lord of the Rings in 1999 because he wanted to spend more time with his son. But his son expressed his love of the books to his dad, which made Mortensen reconsider.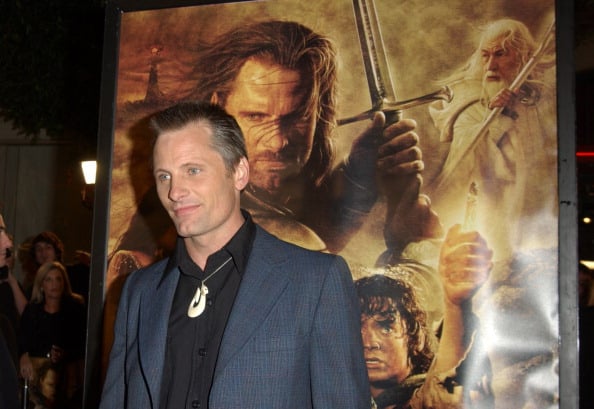 Mortensen reportedly got so into his role as Aragon that The Lord of the Rings director, Peter Jackson, called Mortensen by his character's for more than 30 minutes without him noticing.

2. He's an accomplished equestrian

Mortensen bought the horses he rode in The Lord of the Rings movies and Hidalgo, a film he worked on in 2004.
He's reportedly accomplished at horseback riding and even requested that his horses on The Lord of the Rings movies be kept close to him so he could ride them in his spare time to strengthen their bond.

We don't know if it was his bond with the horses, but his acting paid off because the role made him a household name.

3. He has a son

While filming Have You Said Your Prayers Today?, Mortensen connected with his costar, Exene Cervenka, who he later married. The two had a son, Henry Mortensen, before divorcing in 1997.

4. He's been dating the same woman for 10 years

Since 2009, he's been dating Spanish actress, Ariadna Gil, according to The Daily Mail. Gil is best known for her role as Carmen in the 2006 film, Pan's Labyrinth.

5. Mortensen is extremely creative
In one visit to Denmark in 2003, Mortensen had the premiere of The Lord of the Rings, an art exhibition opening, and a book signing.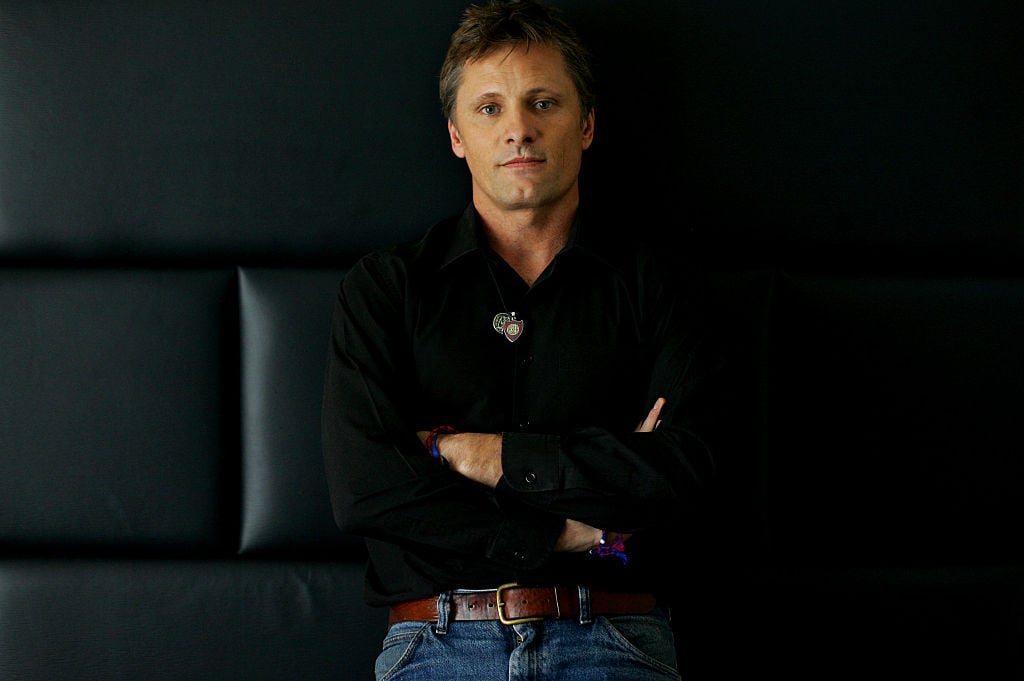 Mortensen is an accomplished painter, photographer, actor, and writer. He published a book before he was famous for his acting work and continues to pursue other creative outlets.