5 Times Beyoncé Dropped the Fashion Mic Like a Boss
Beyoncé is a private woman, only revealing pieces of her life through song. However, between her activism (hello, "Formation") and iconic fashion statements, it seems like she's perfected the art of dropping the mic. Here are a few times Bey inspired generations to come.
Beyoncé's throwback Halloween costumes are unparalleled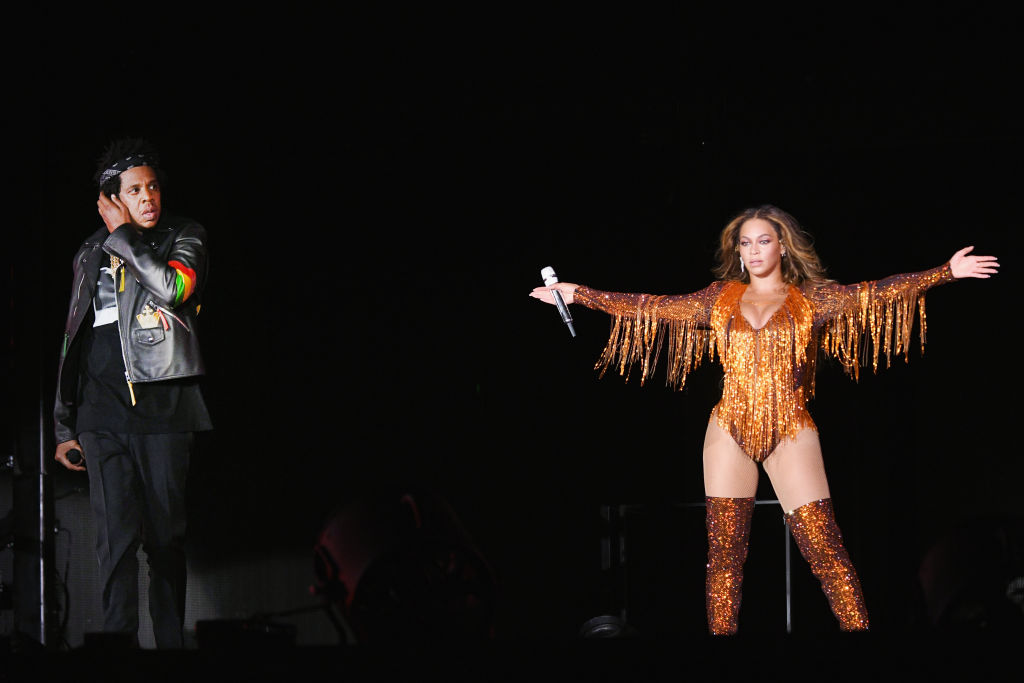 If you think you can out-do Beyoncé on Halloween, think again. Seriously Scroll through her Instagram page for inspiration ASAP. Though she started out as an angel in 2013, the looks are served with more intensity year after year.
In 2014, Bey dressed as Janet Jackson, with daughter, Blue Ivy, as her Michael [Jackson].
In 2015, the whole crew teamed up to spoof Coming to America. Beyoncé was Queen Aolean with Jay-Z as Prince Akeem. Blue Ivy rode along as future queen Imani Izzi.
2016 proved to be the year Beyoncé and mom, Tina Knowles, would pay homage to Salt-n-Pepa, with Blue Ivy once again taking part.
The following year, the Carters dressed as different Barbies, and in 2017 she became Lil Kim. One year later, she and Jay-Z morphed into Flo Jo and Tommie Smith.
And finally, 2one last shot from 2018 takes the cake with Beyoncé's look of "Phoni Braxton" mimicking singer, Toni Braxton's cover perfectly.
She makes pregnancy look glamorous
If you've ever been pregnant, you'll understand that it feels anything but glamorous. Sometimes, it's downright miserable. Beyoncé looks effortless withchild.
Looking back to the announcement of her twins, Beyoncé broke the internet record for "most likes," in just eight hours after posting a photo of her bare baby bump, while wearing a veil, surrounded by flowers.
And motherhood in general
Forget that frumpy mom look — it's not Beyoncé's bag. Even if the mother of three has no plans of going out into public, she's dressed to impress just in case.
Somehow, she makes a basic mom outfit look a little more extra. Maybe it's the addition of bold earrings or her polished hair. Whatever it is, it's working.
That time she turned heads at Jay-Z's mom's birthday party
The spotlight should've remained on Jay-Z's mom, Gloria Carter, It was her birthday, after all. However, it was Beyoncé who turned heads in her stunning red dress and half-up hairdo.
She was joined by mom, Tina, who posted on Instagram about the event.
"Loved hanging with these two beauties tonight @angiebeyince and @beyonce. We partied hard at Ms. Gloria Carte's spectacular birthday party in NYC. HappyBirthday Gloria, we love you."
Beyoncé sported the same boots portrayed in 'Queen & Slim' to the movie's premiere
In honor of her friend of over 10 years, Melina Matsoukas, who directed Queen & Slim, Beyoncé showed up to the premiere in the leading lady's actual snakeskin boots to pay tribute to the star, and the film.
Has there ever been a time Beyoncé hasn't dropped the mic? Whether she's making a political statement with her MTV Video Music Awards performance and the "Feminist" LED Sign or the time she literally dropped her mic after singing "Resentment," during her "On the Run" tour, Beyoncé slays all day, every day. Lucky for us, she isn't stopping anytime soon.