5 TV Rom-Coms That Haven't Been Cancelled
This fall's television season wasn't kind to the slew of romantic comedies that networks debuted, with many of them being cancelled just a few weeks in after suffering from dismal ratings. A to Z, Manhattan Love Story, and Selfie were all big new romantic comedies this season that were cancelled after critics panned them and viewers just didn't seem interested. While some TV critics have written about the rom-com formula being essentially ratings suicide, there are still some romantic comedy television shows airing that have performed well and even some newcomer rom-coms that look like they might stick around. If you love a good romantic comedy series and were sad to see A to Z, Manhattan Love Story, and Selfie go, here are some other shows you can try instead.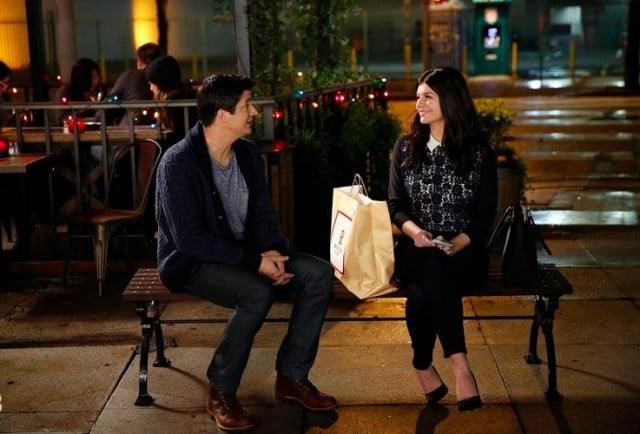 1. Marry Me
Marry Me is the new network rom-com that lived. Instead of getting cancelled like its brethren, the show has gotten better reviews and better ratings, resulting in an order for five additional episodes from NBC. The series is pretty straightforward romance fare, following a long-time couple as they take their relationship to the next level and decide to get married. That process isn't without its road bumps, of course, with several messed up proposals leaving the pair wondering if they're doomed. It seems for now the show at least is doing alright, though it hasn't yet gotten a full-season order. Romantic comedy lovers can put their faith into Marry Me and maybe Annie and Jake will see it through to season two.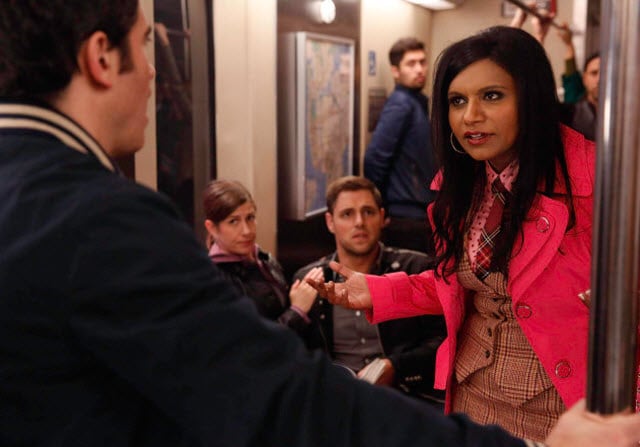 2. The Mindy Project
Mindy Kaling's popular comedy sitcom about an Indian-American OB-GYN (also named Mindy) takes much influence from the classic romantic comedies of Nora Ephron. Although Kaling has written in the New Yorker that admitting to loving romantic comedies "is essentially an admission of mild stupidity," her show is one of the smartest and most unique versions on television. Kaling's love for the genre while also recognizing its ridiculousness and its flaws make her the perfect comedian to write a rom-com. In the third and most recent season of The Mindy Project, Mindy has finally entered into a relationship with fellow doctor and friend Danny, as the chemistry between them had been building since the beginning of the show.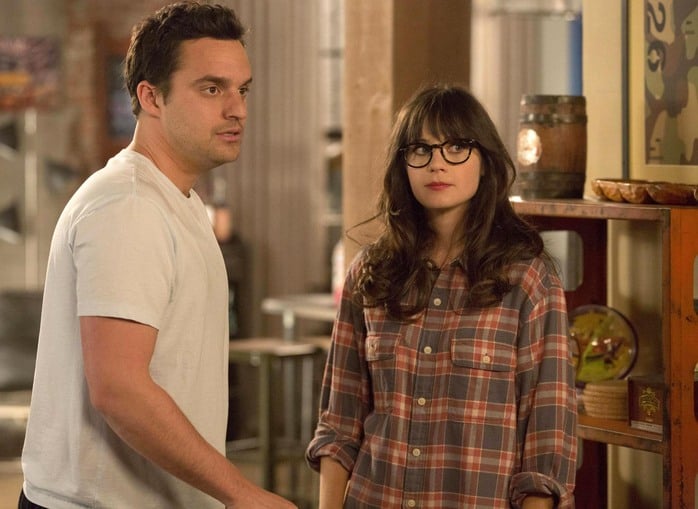 3. New Girl
Zooey Deschanel's New Girl is a romantic comedy of the screwball variety, with the show's early seasons doing a wonderful job of building up the tension between roommates Jess and Nick while balancing side plots about their friends Schmidt and Cece, their on-and-off relationship, and lonely roommate Winston. All of the cast shine on their unique comedic strengths and oddball personalities, but the best moments occur when they're all together. As often happens in TV rom-coms, whether or not they're involved romantically, all the characters are dedicated to remaining friends, which leaves room for more romantic chemistry to arise. "Not since Ross and Rachel's tango on Friends has watching a comedy romance been so satisfying," said The Hollywood Reporter.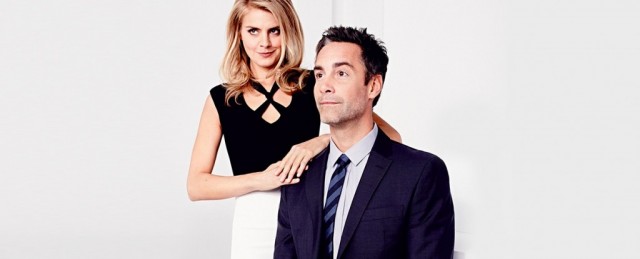 4. Benched
Happy Endings' Eliza Coupe plays Nina, the fish-out-of-water spoiled corporate attorney who has to adjust to the unglamorous life of a public defender. Better Off Ted's Jay Harrington plays Phil, the public defender who's been there forever and will show Nina the ropes. Of course sparks fly from the first episode and their relationship is a central aspect of the series. The new USA comedy definitely falls into the romantic comedy category, even though the writers include a lot of social justice-type material about how hard public defenders work for so little.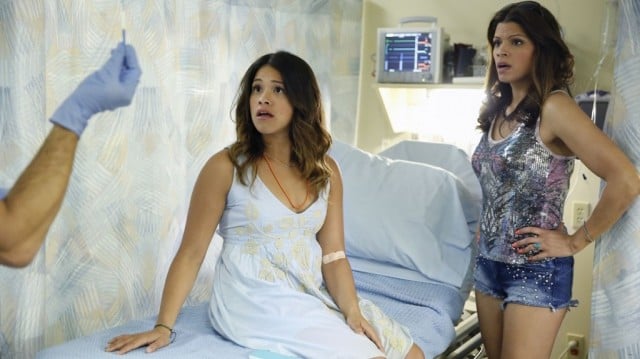 5. Jane the Virgin
The CW's new comedy is one of those shows that has a premise so ridiculous, it seems as though it couldn't possibly result in good television. Jane is a young Latina who has decided to wait until marriage to have sex, but she's accidentally artificially inseminated by her doctor and the baby daddy turns out to be a man she dated five years ago. She's also currently engaged to someone else and dealing with her very close but meddling mother and grandmother. Major rom-com factors include Jane's obsession with telenovelas (Spanish soap operas), and how she frames her own experiences within these overly romantic and often highly dramatic shows.
Follow Jacqueline on Twitter @Jacqui_WSCS
Check out Entertainment Cheat Sheet on Facebook!
More from Entertainment Cheat Sheet:
Want more great content like this? Sign up here to receive the best of Cheat Sheet delivered daily. No spam; just tailored content straight to your inbox.