5 TV Shows to Watch If You Love 'Succession'
Back in the 1930s, when the Great Depression choked the economic lifeblood out of America, audiences still saw movies about the idle rich, particularly musicals, where songs like "We're in the Money" played like wish fulfillment fantasy.
There were also comedies that made the rich look foolish, like My Man Godfrey, about a wealthy young woman (Carole Lombard) who brings home a forgotten man (William Powell) as part of winning a game.
Flash forward 80 years, when the news is full of talk about wealth inequality and the 1 percent that only gets richer while others struggle. Now those in the 99 percent watch shows like Succession were the 1 percent completely tear each other to pieces. That's a wish-fulfillment fantasy too for some people.
Why 'Succession' has such acclaim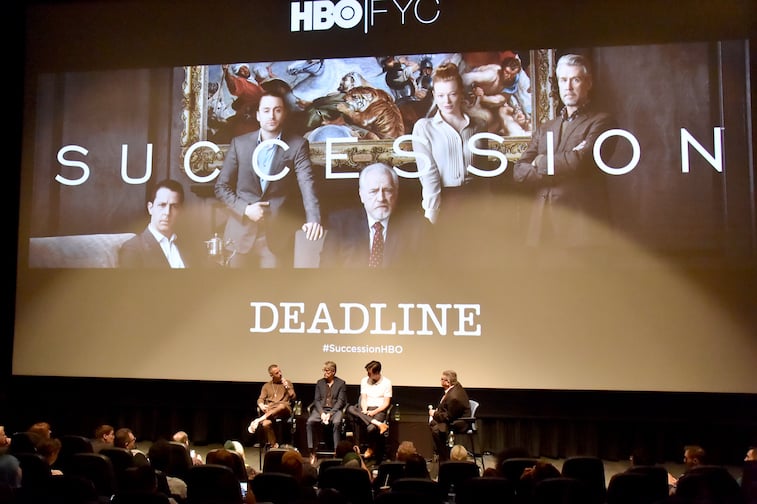 Having run for two seasons now, Succession has become one of the most-talked-about shows on television – so much so that it has been suggested that this is HBO's new hot show after the end of Game of Thrones. A piece for Indiewire even calls it "the only good show on television."
Hyperbole? Maybe, but here's how the author justifies it: "Succession is good, nay, the only good show on television because it is, at its core, reality TV. It's just not a reality the rest of us will ever experience. If that's not 2019 in a nutshell, what is?"
People tend to labor under the delusion that if they suddenly became rich, or if they were born wealthy, then that would solve or prevent all their problems.
A glance at the headlines of even celebrity news tells you that's not true. If money solved so many problems, why are there so many stories about celebrities getting in trouble. Heck, there's a show called Broke about how once-wealthy people lost their fortunes.
'Broke'
There are actually two shows by this name, but the one with former NCIS star Pauley Perrette hasn't premiered yet. The one that has played already was an ESPN documentary about former athletes who rode high on the big bucks they earned, then crashed and burned once their athletic endeavors came to an end.
Interviewees include former Cleveland Browns quarterback Bernie Kosar, boxer Evander Holyfield and NFL wide receiver Andre Rison. They don't go broke just by spending foolishly but by trying to support multiple families, among other things.
'Dallas'/'Dynasty'
Many say that rampant consumerism and aspirations for wealth peaked in the 1980s, and in TV that's never more evident than in these shows that pit members of wealthy families against each other.
Dallas and Dynasty both chronicled the exploits of rich oil families at each others' throats, with real doozies for cliffhangers. Dallas gripped the nation with "Who Shot JR" while Dynasty at one point seemed to kill off its entire cast in a terrorist attack.
'Downton Abbey'
Being about the British class system this TV show/movie comes across as much more genteel than other shows of its ilk but there are still plenty of family dramas going on in 1920s Britain.
This one is like Succession in that there is a son who feels compelled to take charge when a father is gone, but this show also takes a look at the have-nots that serve the wealthy family.
'Revenge'
Emily VanCamp starred in this series about pretty and rich people fighting with each other, although more specifically it's about VanCamp setting out to destroy the wealthy Hamptons family that destroyed her own family. It was recently announced that the show would be rebooted, and VanCamp is all for that.
She told TV Insider she would be delighted to watch the new version with a focus on a Latinx character trying to bring down the pharmaceutical dynasty responsible for her mother's death.
'Schitt's Creek'
While not all of these shows are completely sober dramas, they're usually not trying to funny. Schitt's Creek is definitely trying to be funny in telling the story of a wealthy family that loses its fortune after being swindled by their business manager.
And it has a more humanistic approach than other shows about the rich. Schitt's Creek is entering its final season, and co-creator Dan Levy explained its appeal to GQ this way: "I think inherently, the structure of the show always lent itself to: the more you watch, the more you'll care. It was always our intention that you grow along with the family. That the first season presents people in a very superficial light—and season after season, if we were given the opportunity, we would peel back the layers on these people."