5 Unfunny Comedies Likely to Get the Ax
TV By the Numbers tracks shows' ratings relative to other programming on the same network and on TV as whole in a show's time slot, giving them a number on what the site calls its Renew/Cancel Index. Programs with a 1 or higher are pretty safe to stick around, while those that fall below that figure are at risk of meeting the chopping block. Here are the current comedies that TV By the Numbers has predicted will be canceled by the spring.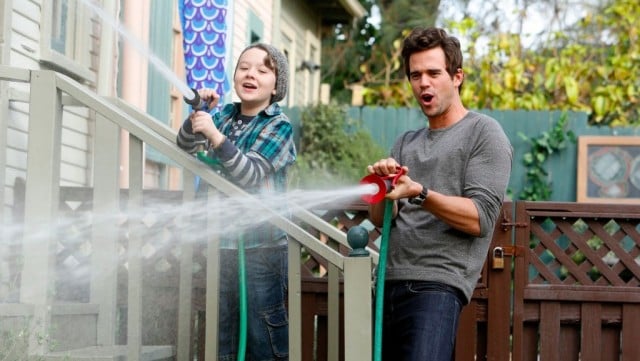 1. About A Boy
This NBC sitcom currently has a Renew/Cancel Index of 0.77 and TV By the Numbers says it's certain to be canceled by May. The site has previously speculated that this show would be canceled because there are no more episodes scheduled after the ones that have already been planned. The show is about an unemployed bachelor living off the royalties from a song he wrote and how his life is changed when a hippie single mother and her young son move in next door.
David Walton and Minnie Driver star in the adaptation of Nick Hornby's novel that The A.V. Club says throws everything important from the book out the window and tones down all the edge the show could've had. "It contrives a way to have its protagonist be a ludicrous asshole in every episode, before having him learn a lesson and become a better person in the most cloying fashion possible. Yet he's right back to being a ludicrous asshole in the very next episode," reads the publication's review. Other critics have agreed and the show has a lukewarm 67 Metascore on review aggregator Metacritic. Unless they're critical darlings, shows with ratings like this just don't survive.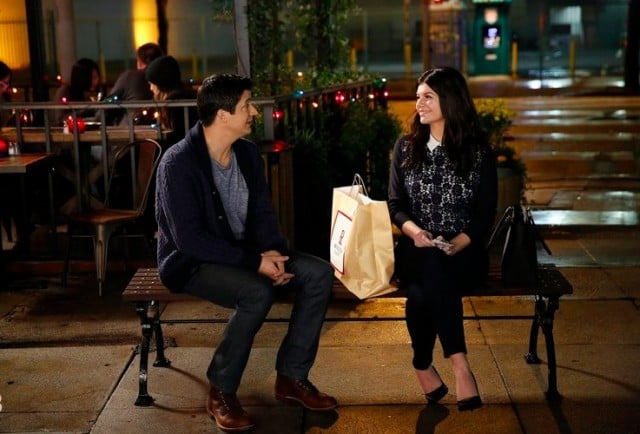 2. Marry Me
This romantic comedy from NBC managed to survive the glut of rom-com cancellations this fall, but it doesn't look like it'll evade cancellation for much longer. The show has a Renew/Cancel Index of 0.68, the lowest of NBC shows that haven't been canceled. The show follows longtime couple Annie and Jake as they decide to finally get married, though a series of botched proposals leaves them wondering if they've maybe made the wrong choice and if they'll ever actually make it down the aisle. Like About A Boy, this comedy also has decent reviews but not raves with a 63 Metascore. It looks like this rom-com will get to finish its first season, but won't be coming back for a second.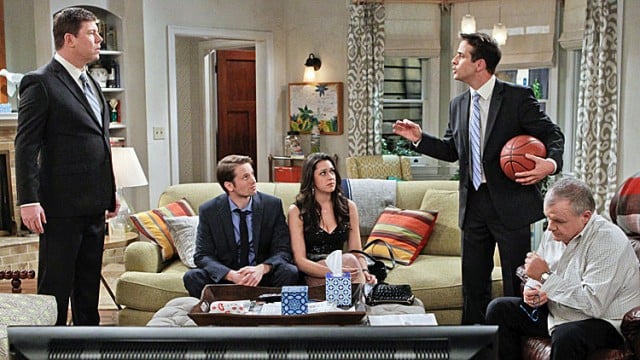 3. The McCarthys
This sitcom is about a large Irish Catholic family living in Boston who bond over their love of sports. When the openly gay son who doesn't quite fit in returns home and ends up snagging the coveted position as the family patriarch's assistant at his high school basketball coach job, it causes some conflict in the clan. The show has a Renew/Cancel Index of 0.83, which isn't the lowest on CBS but TV By the Numbers says that the show will certainly be canceled due to mediocre ratings and a general lack of attention. The show has a very average 53 Metascore, with critics saying the show has a decent cast but suffers from clichéd writing. "The show is moderately entertaining, but the cast in general bumps things up a notch," said The San Francisco Chronicle. Those kind of reviews won't be enough to keep the show alive.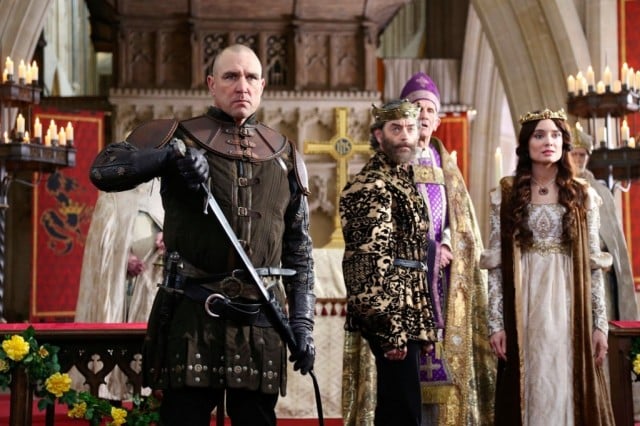 4. Galavant
This musical fairy-tale comedy was a risk for ABC, and it doesn't seem like taking a chance on such a weird show is going to pay off. Galavant has a Renew/Cancel Index of 0.87, a similar rating that other recently and soon-to-be canceled shows on ABC have. The show has gotten average reviews, with a 61 Metascore, but even critics who liked the series predicted that it wouldn't be around for long. "ABC's new family-appropriate series might not make much sense, or last very long. But it's a pretty fun time," said Indiewire. The show is set in Medieval times and follows a character named Galavant as he must steal his one true love back from the evil King Richard and features original music. While the show might be playing on the current fairy-tale trend that ABC has had success with on Once Upon a Time, it doesn't seem like Galavant will have the staying power of that show.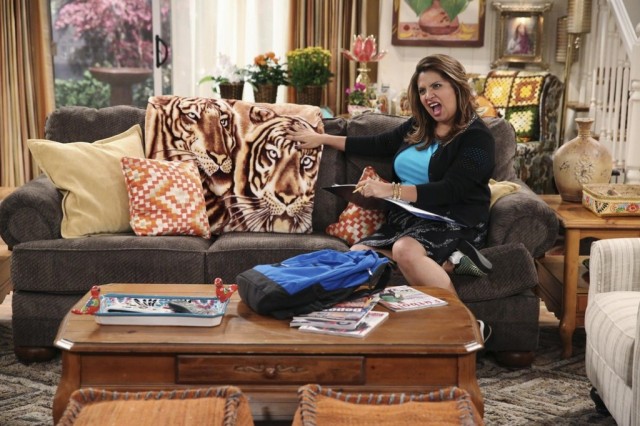 5. Cristela
While ABC's Cristela has gotten decent notices from critics and is part of TV's increasingly diverse programming trend — something that has been very evident in the pilots picked up by networks recently — it has mediocre ratings that might not be enough to pull it through. TV By the Numbers hasn't deemed it a sure failure, but says that with a Renew/Cancel Index of 0.79 it's more likely to be canceled than to be renewed by May. The show is about a Latino family and focuses on a young Mexican-American girl named Cristela who tries to juggle law school with the demands of her close-knit family. The show's mediocre ratings are coupled with mediocre reviews, with a 61 Metascore. Critics seem to feel like the show has potential but is stuck in the straightjacket of a traditional sitcom format that doesn't leave its humor room to breathe. "Cristela resembles past attempts to graft multiculturalism onto the vanilla-fied vapidness of the American sitcom format," said Washington Post critic Hank Stuever.
Follow Jacqueline on Twitter @Jacqui_WSCS
More from Entertainment Cheat Sheet:
Want more great content like this? Sign up here to receive the best of Cheat Sheet delivered daily. No spam; just tailored content straight to your inbox.