5 Upcoming Movies from Deadpan Funny Girl Aubrey Plaza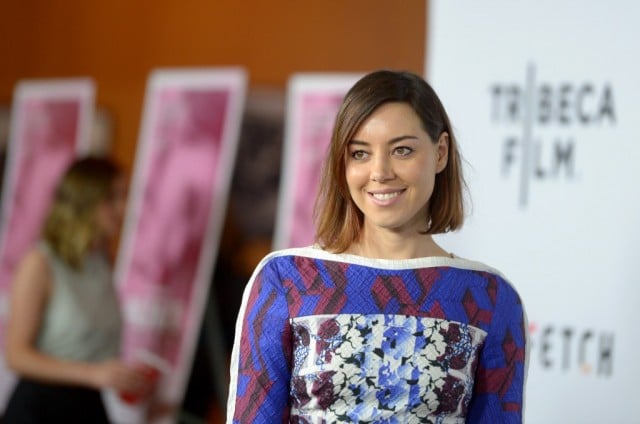 Aubrey Plaza is most famous for her role as the deadpan funny, sarcastic intern April Ludgate on NBC's Parks and Recreation, and the deadpan funny, sarcastic intern on the well-received indie dramedy Safety Not Guaranteed. The actress has a slew of movies coming out soon that will showcase a bigger range than her work on Parks and Rec. Plaza's upcoming movies have her playing a zombie, leading the final third in a cult indie trilogy, and co-starring alongside Johnny Depp. These films will show that the hilarious and beautiful actress is capable of playing more than just sarcastic interns.
1. Life After Beth
Life After Beth is a dramatic romance with a zombie twist, starring Dane DeHaan as a guy who thinks his girlfriend, Beth (Plaza) is dead, until he realizes that her parents, played by John C. Reilly and Molly Shannon, have been secretly hiding her. That's right: Beth is a member of the living dead, but at first doesn't completely understand that she's a zombie or even remember that she recently died. The boyfriend then tries to renegotiate his relationship with a post-death Beth, whose zombie appearance worsens with time. Life After Beth was written and directed by Plaza's boyfriend filmmaker, Jeff Baena. While the movie's premise is a zombie comedy, Plaza has said that it's more dramatic than it may appear. Watching Plaza eat people and wreak havoc as she becomes more zombie and less human looks wicked fun.
2. About Alex
About Alex is a chance to see Plaza in a drama leading an ensemble cast, which includes New Girl's Max Greenfield, Jason Ritter, and Maggie Grace.  The movie is about a group of college friends who get together on a vacation at a rustic cabin in the woods after Alex has an emotional breakdown and attempts to commit suicide. When the group gets back together, they find that the years spent apart have separated them in ways they couldn't have predicted. The film is meant to give an honest look at adult friendship at this moment in time, and early reviews have praised Plaza's performance.
3. Ned Rifle
Hal Hartley's Ned Rifle will premiere at the Toronto Film Festival, according to Indiewire. That movie wraps up the director's Henry Fool trilogy that began with 1997′s Henry Fool, for which the director won Best Screenplay at the Cannes Film Festival. The second film, titled Fay Grim and released in 2007, follows the titular character Henry Fool's wife. The third movie, Ned Rifle, is about their son Ned (Liam Aiken) and his connection to the "troublesome, sexy, and hilarious" Susan Weber, played by Plaza. Susan interferes with Ned's plan to murder his father for ruining his mother's life.
4.A Many Splintered Thing
This film is being described as an anti-romantic comedy about a writer, played by Chris Evans, who is motivated by unrequited love for a female character only known as Her (Michelle Monaghan) to write about his experiences, aided by his friendship with fellow writers in the literary scene around Venice Beach, California. Topher Grace and Luke Wilson co-star alongside Plaza. "She goes after what she wants, and she's kind of out there. So that's really fun," Plaza said of her character, Mallory.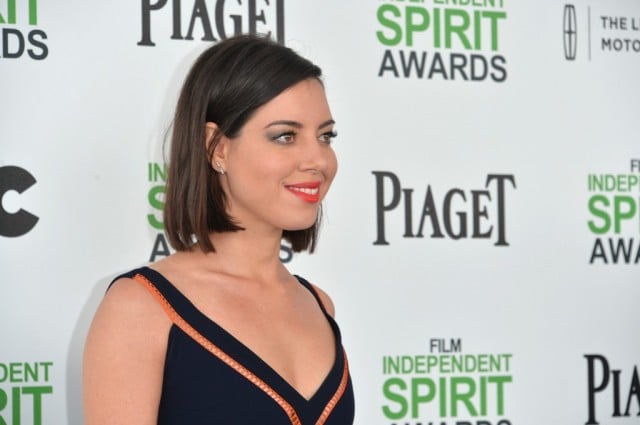 5. Mortdecai
Mortdecai is a big-budget action comedy starring Johnny Depp as the international terrorist and debonair art dealer Charles Mortdecai from Kyril Bonfiglioli's novels. The movie also co-stars Gwyneth Paltrow, Ewan McGregor, Paul Bettany, and Olivia Munn, making for Plaza's biggest budget and most star-studded project to date. Mortdecai will expose the actress to a much wider audience than the indies she's mostly stuck to outside of Parks & Rec.
More from Wall St. Cheat Sheet:
Follow Jacqueline on Twitter @Jacqui_WSCS
Want more great content like this? Sign up here to receive the best of Cheat Sheet delivered daily. No spam; just tailored content straight to your inbox.