5 Video Game Characters With the Worst Fashion Sense
Although video game characters are designed by professional artists, that doesn't mean they always end up looking fashionable. Quite the contrary, in fact. Because the designers can make them wear anything they want, game characters are often clothed in overly dramatic attire that looks ridiculous and would fail to function in real life. Here's a look at five of the worst offenders in video game history.
5. Quiet from Metal Gear Solid V: The Phantom Pain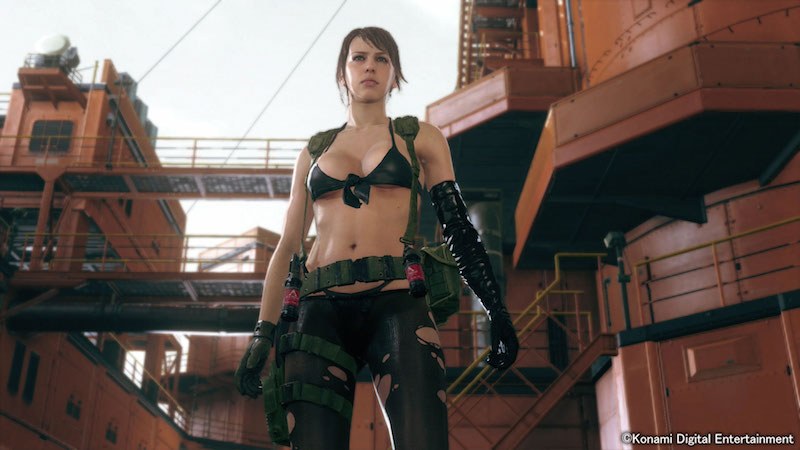 I don't know about you, but when when most people gear up for battle, they generally put on more than just underwear, a utility belt, and some torn nylons. Not Quiet, a mute sniper who could exist only in the bonkers world of Metal Gear Solid. Although no one could claim that her outfit would get caught on anything, it can't be comfortable to wear when she's camping out in the wilderness, waiting for the enemy to appear in her scope.
Her outfit was clearly designed by someone who wanted her to be ogled by gamers. They're even making a Quiet figurine with squeezable breasts. Is she combat-ready? Not even a little. But her outfit and her figure probably helped sell a few copies of of the game to hormone-drenched teenagers.
4. Father Balder from Bayonetta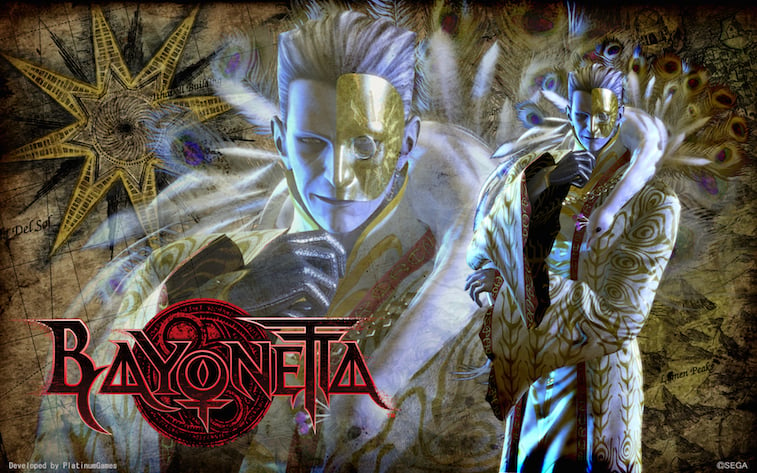 The chief antagonist of the non-stop action game Bayonetta must pay for his crimes, and I'm not talking about the Witch Hunts he led or the war he started. I'm talking about his crimes against fashion.
This megalomanic is so full of himself that he literally wears peacock feathers on his back. He also drapes himself in gold-embroidered robes that must be comfortable to wear, but they make him look like Hugh Hefner's insanely flamboyant twin. And I'd be remiss if I didn't mention that not only does he wear a golden mask over half of his face, but he puts a monocle on top of the mask. Balder needs a mandatory lesson in the virtues of subtlety, because that's one quality he lacks completely.
3. Pigsy from Enslaved: Odyssey to the West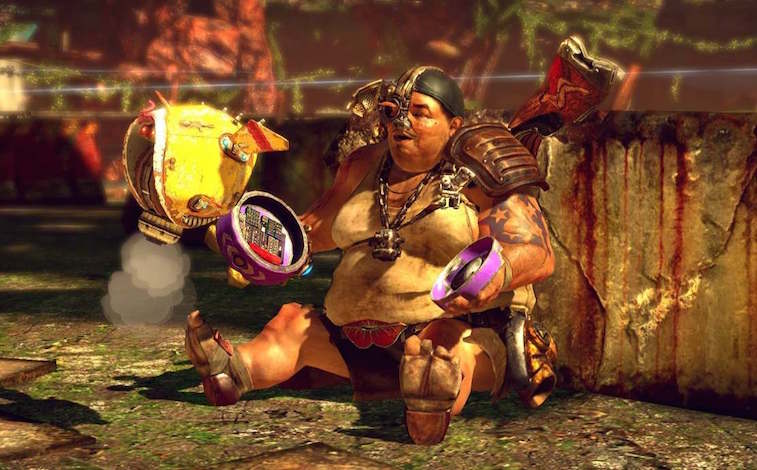 The least of Pigsy's fashion faux pas is that he has the word "sexy" tattooed across his knuckles. He's also short, fat, and favors wearing cut-off shorts along with a rancid undershirt whose original white color is nowhere to be found amid the grease and sweat stains that cover it completely.
Beyond that, his kissy-lips belt is gaudier than the Las Vegas strip, and the complicated piece of headgear he wears certainly does him no favors when he hits the town to pick up ladies. It's obvious that Pigsy wasn't born with much natural beauty, but we all have to play the hand we're dealt. It's what we do with it that matters, and Pigsy blows it big time.
2. Tingle from The Legend of Zelda series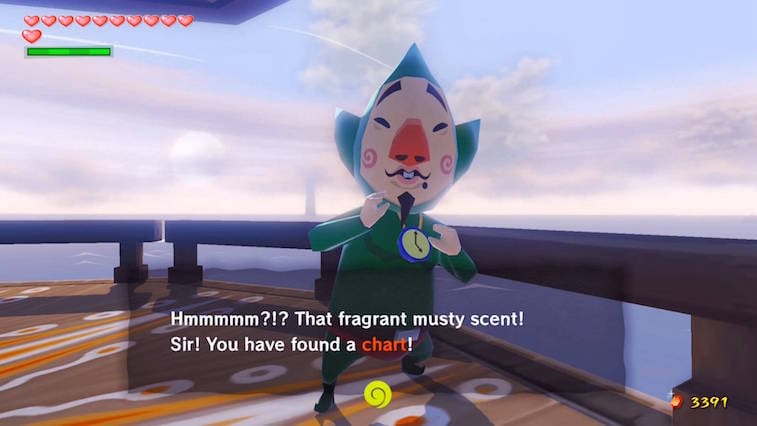 A grown man should have an array hobbies and interests. No single thing should be so central to his character that it takes over his life. Tingle must not be familiar with this truism, because he's a 35 year old man who has based his entire existence on forest fairies.
He's so obsessed that he dresses like one, covering his rotund bulk in green spandex, with a cone-shaped head and red underpants that he puts on over the rest of his clothes, like an out-of-shape Superman. The whole getup is so absurd that it might be funny if it weren't so obviously the result of a debilitating mental illness. Tingle, please, seek help. It's not too late to get your life back on track.
1. Tidus from Final Fantasy X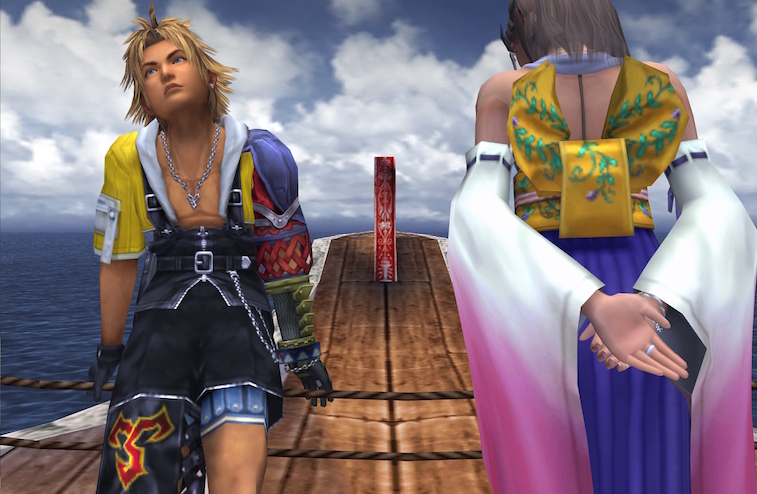 Titus, we need to have a serious talk about your clothes. I know you exist in a futuristic setting, so the styles have changed between then and now. But I refuse to believe it will ever be fashionable to wear suspenders over a short-sleeved jacket that's barely long enough to cover your nipples. And what happened to your other shoulder pad? Did it run away because it didn't want to be a part of the rest of your sartorial abomination?
And please don't get me started on those "shorts." Why is one side longer than the other? Why are you wearing high tops with dark socks? Asymmetrical design can make a real statement in fashion, but your outfit looks like it was attacked by an angry pair of scissors. Please change your clothes. No matter what you put on, there's no chance it could be worse.
Folks interested in styling themselves after their favorite protagonists would be advised to have a look at these highly fashionable video game characters.
Follow Chris on Twitter @CheatSheetChris
Check out Tech Cheat Sheet on Facebook!
More from Tech Cheat Sheet
Want more great content like this? Sign up here to receive the best of Cheat Sheet delivered daily. No spam; just tailored content straight to your inbox.