10 Worst Rated Movies of All Time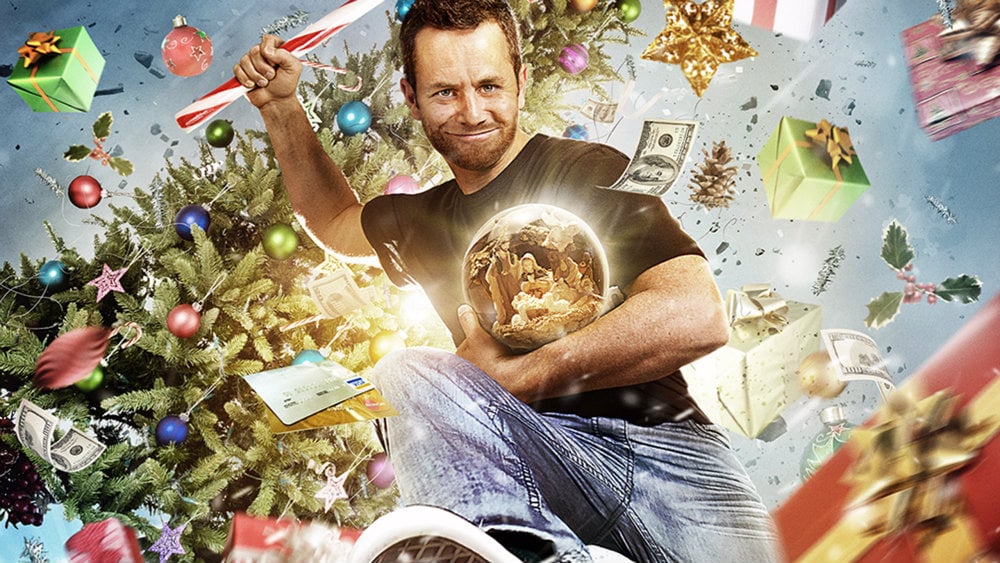 Star Wars. Harry Potter. James Bond. These are some of the most beloved and most profitable film series of all time, and because of the ubiquity of brands such as theirs, it's easy to forget just how many films never manage to capture the audiences they so deeply crave. In fact, the worst rated movies fall so flat that they go down in history as infamous examples of cinematic ambition gone terribly awry.
Sometimes the problem has to do with the insane concept behind the movie's story. Other times it comes down to bad casting. With that in mind, we look back at some of the most despised films of all time. For the record, we're addressing the ten lowest films as rated by the users of IMDb. That means critics not only hated these movies, but the average movie watcher did as well. So expect to see some of the absolute worst rated movies of all time .
10. Dream.net (2009)

The Hungarian romantic comedy shows a popular girl moving to a new school and trying to make new friends. She then has to go up against the school's queen bee. Along the way she also falls in love with a musician. It also seems to have a cheerleader element to the plot. The movie has the rating of 1.8 out of 5 on IMDb. The movie doesn't seem to have any unique elements to set it apart from other high school movies, but something about it has to be terrible since it hit the bottom of the list.

9. Titanic: The Legend Goes On… (2000)

Perhaps the tragedy of the Titanic is not the best setting for fairy tale movie? This animated movie retells the story of Cinderella and Prince Charming. However, the characters meet on the Titanic. That's not the only weird part of the movie. There is also a rapping dog and other talking animals. The movie is currently rated 1.8 on IMDb.
8. Birdemic: Shock and Terror (2010)
The thriller shows a horde of mutated birds attacking citizens of Half Moon Bay. The movie focuses on a lingerie model and her boyfriend vacationing in the city. The low-budget movie is ridiculously bad, and therefore kind of has a cult following. There has since then been two sequels, but like usual they don't compare to the original which is still one of the worst movies on IMDb. It is currently rated 1.8 on the website.

7. Turks in Space (2006)
The movie is referred to as the Turkish Star Wars, which is probably what it was hoping for. It shows a family trying to adapt to life in a new solar system. The movie definitely looks like it could be something you could laugh at given how outrageous it is. It is currently rated 1.8 on IMDb.

6. Pledge This! (2006)

The Paris Hilton movie shows a sorority president accepting an unconventional group of girls into her house. There have been many reality tv show personalities who tries to cross over to acting, but Paris is the only one to make this list. The comedy is pretty focused on sex, but doesn't land as sexy or funny. The movie is rated in 1.7 on IMDb.

5. Manos: The Hands of Fate (1966)
This film is certainly one of the most famously bad movies ever made and with good reason. Manos: The Hands of Fate is an incomprehensible mess but purports to be about a lost family that encounters a pagan cult. Thanks to its 1993 inclusion on Mystery Science Theater 3000, this film has managed to gain a cult following despite — or perhaps because of — its flaws. Harold P. Warren wrote, directed, produced, and stars in the film. So at least audiences who don't appreciate the film know exactly who to blame.
4. Daniel der Zauberer (2004)
Translated as Daniel — The Wizard, this experimental German film stars pop singer Daniel Küblböck as he dodges assassins. The film barely has a coherent plot and is mostly designed as a starring vehicle for Daniel Küblböck, whose performance here is just as dreadful as one would expect from a release often dubbed among the worst ever made. For a long while, it was the lowest-ranked film on IMDb but it has since been usurped by a few more qualified films.
3. Superbabies: Baby Geniuses 2 (2004)
The fact that this film exists at all is even more disheartening considering that its predecessor was dismal to begin with. This one, however, manages to "top" that accomplishment, as the titular geniuses team up with super-powered tykes to take on an evil media mogul. Oscar winner Jon Voight got roped into starring as the villain here, and the film's lame humor, stilted performances, and subpar action do nothing to justify his appearance.
2. Saving Christmas (2014)
https://www.youtube.com/watch?v=iqj6KEyhRsA
Kirk Cameron may have been a sitcom superstar and teen heartthrob during his run as Mike Seaver on Growing Pains, but his career has fallen quite a bit since then. This faith-based holiday comedy aims to educate audiences about Christmas, but it fell remarkably flat.
Another former lowest-rated film on IMDb, this one also boasts a 0% rating on Rotten Tomatoes and stands as likely the low point of Cameron's acting career thus far. Unless his goal was to create what many consider the worst holiday film ever made. If so, then this is a job well done.
1. Code Name: K.O.Z. (2015)
https://www.youtube.com/watch?v=CZCGB0KuSFU
This Turkish film may be the youngest one on this list, but it has risen to the top in no time flat. Criticized as a propaganda film, Code Name: K.O.Z. purports to be a thriller about political unrest throughout the nation. However, its goal to boost support for its political perspective has only turned off audiences and critics to the little it has to offer. If the true measure of a terrible film is that there is literally no reason to ever watch it, then it stands to reason that this film is No. 1.
Additional reporting by Nicole Weaver.
Follow Robert Yaniz Jr. on Twitter @CrookedTable
Check out Entertainment Cheat Sheet on Facebook!
More from Entertainment Cheat Sheet: