'Power' Stars 50 Cent and La La Anthony Team up Again for New Drama Series, 'Intercepted'
As part of a new overall deal with Starz, 50 Cent and his production company, G-Unit Films and Television, are developing three new series: Black Mafia Family, Vanguard, and Intercepted.
Even though all projects are still in development, it has been confirmed that La La Anthony will star and executive produce Intercepted. Heather Zuhlke, also from the Power family, will write and executive produce the soapy drama.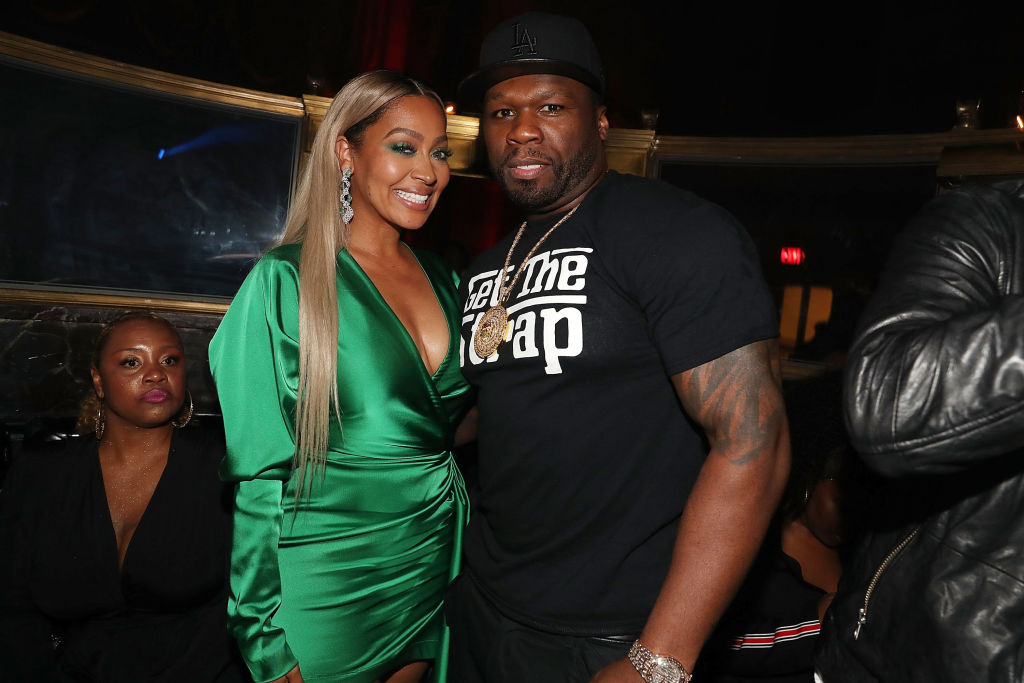 Based on Alexa Martin's bestselling novel, Anthony leads the series as a seemingly perfect girlfriend to her NFL star boyfriend until a new quarterback entered the picture.
Anthony can bring the role to life based on her own experiences as an NBA wife who dealt with several infidelity accusations against her husband, free agent Carmelo Anthony.
'Power' stars 50 Cent and La La Anthony team up for 'Intercepted'
In May 2019, Deadline reported that 50 Cent and La La Anthony are teaming up again for the new Starz series, Intercepted. 50 Cent and his G-Unit Films and Television will produce with Anthony starring and executive producing the series.
Additionally, former Power co-executive producer Heather Zuhlke will write and executive produce the project, which is currently in development. Based on Alexa Martin's bestselling novel of the same name, Intercepted, the series will revolve around Marlee Harper, who has been dating an NFL star for a decade.
When her relationship suddenly ends, she vows never to date a professional athlete again. However, things may change after Harper meets the new quarterback in town.
Intercepted is Martin's first of a three-part book series, The Playbook, which are all inspired by her life as an NFL wife for eight years. Anthony, who will star as Harper, can also relate to the role as she has been married to NBA athlete Carmelo Anthony for almost ten years.
La La Anthony draws from personal experience as an NBA wife
In 2003, the Denver Nuggets selected Carmelo in the first round of the NBA Draft. He then met La La the following year through a mutual friend, DJ Clue. Carmelo proposed to La La in 2004, and three years later, they welcomed their son, Kiyan, into the world.
The couple finally wed in 2010, but only two years later, they were hit with Carmelo's first of many infidelity accusations. In 2015, La La herself was accused of stepping out on her marriage with New York rapper Maino.
Both parties denied cheating, but they ended up living separately for some time in 2013 before reconciling. However, their marriage seemed to be over for good in 2017 when Mia Angel Burks claimed Carmelo as the father of her child, Genesis.
Additionally, in July 2019, La La's rep stated that she "is proceeding with legal discussions as the next step in their relationship" and noted the Anthony's split was amicable.
However, when La La stopped by The Breakfast Club in mid-October 2019 to discuss the death of her Power character, LaKeisha Grant, she made no mention of an ongoing divorce.
The actress only talked about her husband when the hosts asked her NBA related questions about him. Watch Power Sundays at 9 p.m. EST on Starz.