50 Cent Slams Oprah Winfrey Over #MeToo Documentary
50 Cent has a lot to say about Oprah Winfrey's new documentary. The television mogul is set to executive produce a film on sexual assault in the music industry, but 50 Cent has called her intentions into question. In an Instagram post, the "Candy Shop" rapper shared his take on Oprah's involvement in the documentary — and he didn't hold back.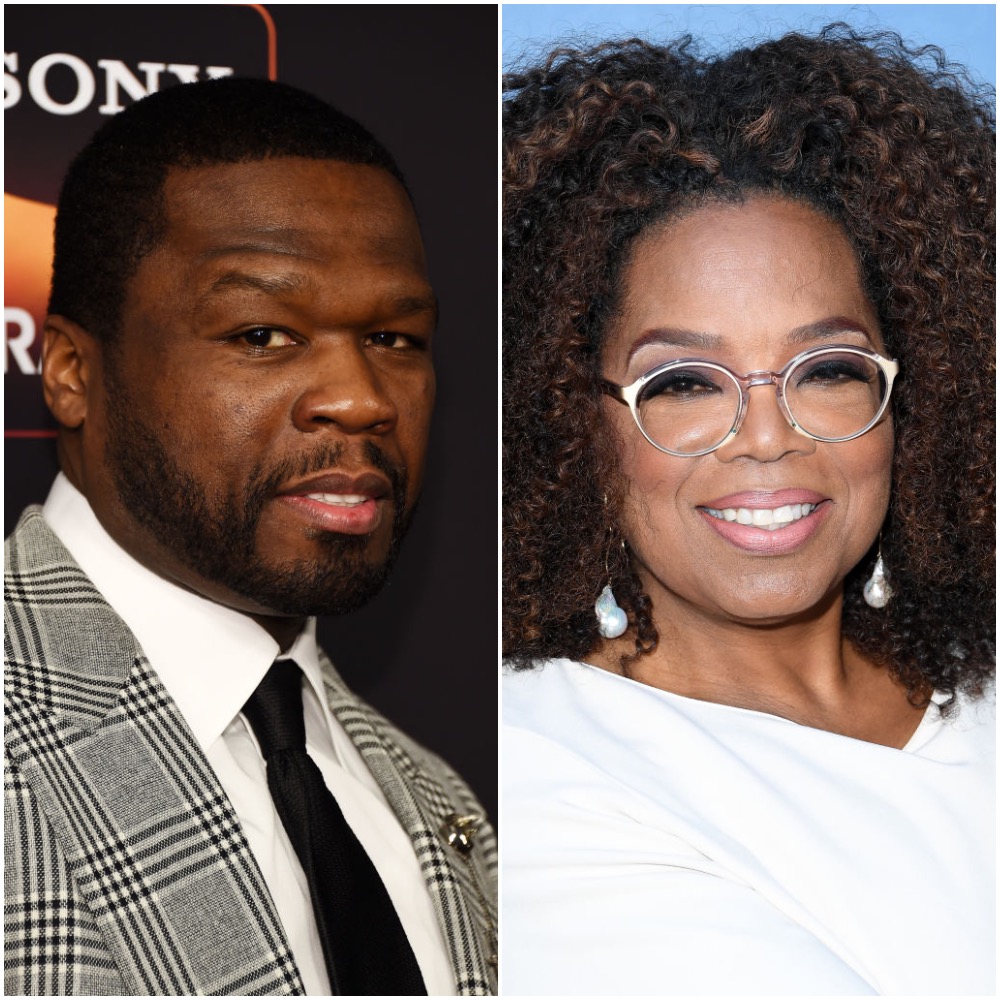 What exactly is Oprah Winfrey's documentary about?
The documentary focuses on Drew Dixon, one of many women who have accused music mogul Russell Simmons of sexual abuse.
Per The Los Angeles Times, the documentary describes Dixon as "a brilliant former music executive who grapples with whether to go public with her story of assault and abuse by a notable figure in the music industry. The film is a profound examination of race, gender, class and intersectionality, and the toll assaults take on their victims and society at large."
Dixon went public with her claims in 2017. She told The New York Times that Simmons allegedly sexually harassed and raped her in 1995 while they worked at Def Jam Recordings together. Simmons vehemently denied the accusations in a statement shared with E! News.
The film will premiere on Apple+ in 2020.
50 Cent shares his opinion on Oprah Winfrey's documentary
50 Cent took to Instagram on Dec. 12 to share his thoughts on the film.
"I don't understand why Oprah is going after black men. No Harvey Weinstein, No [Jeffrey] Epstein, just Micheal Jackson and Russell Simmons," he wrote, alluding to Oprah's March 2019 interview with Jackson's accusers from the Leaving Neverland documentary. (Jackson strongly denied any wrongdoing before his death in 2009.)
"This sh*t is sad," 50 Cent continued. "Gale [King] hit R Kelly with the death blow documentary. Every time I hear Micheal Jackson I don't know whether to dance or think about the little boys butts. These documentary's are publicly convicting their targets, it makes them guilty till proven innocent."
In a follow-up post, 50 Cent added: "I just want to know why she is only going after her own. When it's clear the penalties have been far more extreme for African American men."
As of writing, Oprah has not yet responded to the post.
Russell Simmons also reacted to Oprah Winfrey's documentary
Simmons isn't happy with Oprah, either. On Dec. 13, he posted a lengthy message on Instagram in which he criticized Oprah for singling him out. While he admitted that he has a history of "being a playboy," he maintained that all of his sexual encounters were consensual.
Simmons continued, "I have refused to get in the mud with any accusers, but let's acknowledge what i have shared. I have taken and passed nine 3-hour lie detector tests (taken for my daughters), that these stories have been passed on by CNN, NBC, BUZZFEED, NY POST, NY MAG, AND OTHERS. Now that you have reviewed the facts and you SHOULD have learned what I know; that these stories are UNUSABLE and that 'hurt people hurt people.'"
You can read the full letter here.
No word on whether Oprah intends to acknowledge any of this. With that being said, look out for the documentary in 2020.