6 Absurd Ways Hollywood Is Getting Lazy
Anyone who plays the slightest attention to Hollywood, or even just goes to the movies or turns on the TV once in awhile, knows that the film and TV industry isn't known for rewarding original content. But sometimes Hollywood just gets absurd in terms of its desperate attempts to continuously recycle content rather than allow people with creative new ideas to get funding and try new things. Here's a look at some of the recent ridiculous remakes, reboots, reimaginings, and regurgitations Hollywood has up its sleeve that are coming soon to a screen near you.
1. Novel to foreign film to English film to English TV show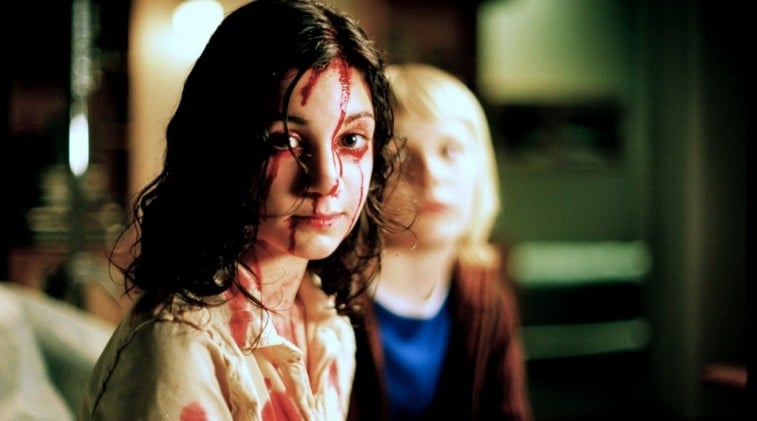 A&E is prepping for the third adaptation of the new classic Swedish vampire novel Let the Right One In. The book's first film adaptation came in the form of the 2008 Swedish film Let the Right One In. That movie was widely praised by critics and is considered to be a modern classic in the vampire genre. The story follows a poor young boy who is bullied at school. When he befriends a strange girl who moves into the apartment next door, she helps him learn to stand up for himself. As they become closer he begins to learn about the terrible, strange secret she is hiding. The original movie adaptation of the book has a 98% on Rotten Tomatoes and was credited with giving the entire vampire movie genre a much-needed shot in the arm.
But, because Hollywood doesn't think people are smart or patient enough to read subtitles and vampires were really trendy at the time, then came the predictable English-language remake starring Chloe Grace Moretz. Titled Let Me In, the 2010 movie got mediocre reviews, with an 88% on Rotten Tomatoes, that said the movie was ok but questioned why it needed to exist. "Let Me In doesn't need to exist unless, that is, the very notion of Swedish cinema is strange and unpalatable to you," said the Daily Telegraph.
Hollywood didn't listen the first time critics told them remaking Let the Right One in was pointless. Now there's going to be a TV version of the story on A&E from the creators of Teen Wolf, according to The Hollywood Reporter. The drama will follow the friendship between the two main characters as well as a federal marshal with a mysterious past who comes to the small Vermont town where they live to investigate the strange series of murders that have been occurring there. Teen Wolf is itself a movie-to-TV remake, so A&E thinks the showrunners from Teen Wolf will be right for the job. Both movie versions of Let the Right One In were financial successes, but do we really need another version of the story when a beautiful film was already made?
2. Antiquated video game to movie
[featured_image img_url="http://www.cheatsheet.com/wp-content/uploads/2014/10/Screen-Shot-2014-10-01-at-3.00.09-PM.jpg" caption="@ tetris_official via Instagram"][/featured_image]
There have been a lot of video game to movie adaptations made over the years to varying levels of success, but when it was announced last fall that Hollywood was planning to make a Tetris movie many were left thinking the film industry must have reached creative rock bottom. While other video games involve actual characters and story lines, Tetris just involves stacking colored blocks and is more like a puzzle than anything. How exactly do they plan to turn this into a movie?
Threshold Entertainment, the company responsible for making the Mortal Kombat video game into two successful films, cut a deal with the Tetris Company for a live-action movie based on the video game, according to The Wall Street Journal's Speakeasy blog. No director or cast members have yet become attached to the project. What's also uncertain is what exactly is going to happen in the movie. "It's a very big, epic sci-fi movie," Threshold CEO Larry Kasanoff told Speakeasy. He also assured the publication that the film would not be a two-hour Tetris game onscreen. "This isn't a movie with a bunch of lines running around the page. We're not giving feet to the geometric shapes." Making Tetris into a sci-fi epic sounds almost as ridiculous as making the colored blocks into characters.
3. Toys into movies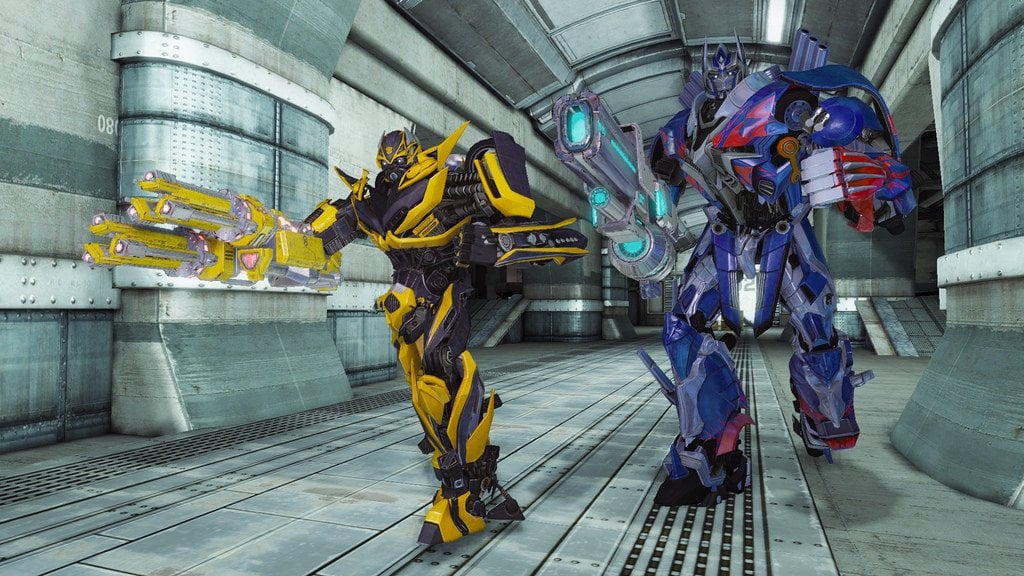 While pretty much everyone can agree that Pixar's Toy Story movies are great, and last year's The LEGO Movie was surprisingly successful for a toy-branded film, Hollywood has taken the turn this toy brand into a movie thing a little too far. In the industry's desperation to produce movies that have some aspect of the familiar for moviegoers to latch onto, a brand of toys that someone might've liked when they were growing up seems like a surefire hit. And in some ways it is. Michael Bay's Transformers franchise will probably continue to dominate the box office into its tenth sequel.
The fourth installment in the franchise ditched the stars of the previous three and still made over $1 billion worldwide when it came out this summer according to Box Office Mojo. The whole Transformers franchise is based on the popular toys from the 1980s, capitalizing on '80s nostalgia and audience hunger for special effects spectacles. The entire franchise has been blasted by critics, though, with the most recent film getting a 18% rating on Rotten Tomatoes and the others not doing much better than that.
Hollywood cares more about the dollar signs, though, than the critics and it already has another iconic toy brand in the works for a feature film. Surprisingly, Barbie hasn't had her own serious movie yet, but the film industry is going to remedy that with plans for an upcoming film in which Barbie "uses a wide variety of personal and professional skills" to "step into the lives of others and improve them." The Oscar-winning screenwriter of Juno Diablo Cody has been drafted to write the script in a surprising choice that will hopefully result in a movie's more sensitive of feminist issues that Barbie has always been in the past. Still, not a very original move on Hollywood's part to turn Barbie into a movie.
4. Live-action versions of every animated movie
[featured_image img_url="http://www.cheatsheet.com/wp-content/uploads/2015/03/Screen-Shot-2015-03-11-at-10.06.40-AM-e1426087547639.jpg" caption="source: Disney"][/featured_image]
Disney is on a roll to re-do as many of its animated classics as live-action movies as possible, including the animal-driven ones that you wouldn't think would be able to work as "live-action" movies. After the Sleeping Beauty re-telling Maleficent was such a success last year the company commissioned Kenneth Branagh's new Cinderella, which was recently released to warm reviews and is predictably dominating the box office. Disney has already gotten fans excited for the upcoming live-action remake of Beauty and the Beast starring Emma Watson as Belle.
But the company isn't stopping at fairy tale princesses. It's easy to see the how and why of remaking those animated films as live-action ones with big stars in the main roles, but what about a movie with an animal as the main character, like Dumbo? Or The Jungle Book? Well Disney isn't leaving those out of the "live-action" action. The company has plans to make both of those animated classics into heavily CGI-augmented live-action movies with big-name voice casts. Well, Dumbo's voice cast hasn't yet been announced, but given that Tim Burton has been tapped to direct we can only expect Johnny Depp will probably lend his voice to one of the characters. They're using the term "live-action" pretty loosely here, as it's going to be hard to make a real life elephant fly.
The same concern applies to the planned Jungle Book live-action movie, which will feature a real actor playing Mowgli but CGI animals for the rest of the cast. Iron Man director Jon Favreau is directing the new Jungle Book with a voice cast that includes Bill Murray as the bear Baloo, Ben Kingsley as the panther Bagheera, Christopher Walken as the orangutan King Louie, Scarlett Johansson as the python Kaa, Lupita Nyong'o as the wolf mother Raksha, and Idris Elba as the villainous tiger Shere Khan. All those celebrity names are almost enough to distract from the fact that Disney is trying to bill a CGI-remake as "live-action."
5. Boy Ghostbusters and girl Ghostbusters
[featured_image img_url="http://www.cheatsheet.com/wp-content/uploads/2014/08/Screen-Shot-2014-08-04-at-10.06.20-AM-e1407165087695.jpg" caption="Source: Sony"][/featured_image]
It was a surprising and refreshing announcement when news came out the Bridesmaids director Paul Feig was taking on a reboot of the Ghostbusters franchise with a twist; all the ghostbusters would be played by female comedians. Shortly after Kristen Wiig, Melissa McCarthy, Kate McKinnon, and Leslie Jones were announced as the cast members after months of rumors about which funny ladies would nab the parts, Sony announced that its future plans for the franchise include an all-male version of the Ghostbusters as well. That's right, they're making a girl version and a boy version just to make sure they have their bases covered. The web has been rife with jokes about making a different Ghostbusters for every gender identification, having the original cast come back to be geriatric Ghostbusters, baby Ghostbusters, or even once they run out of different life forms, Ghostbusters who are themselves ghosts.
If you thought they couldn't get any more unoriginal with this idea, Sony is basically trying to copy Marvel with the whole giant franchise thing, right down to the planned directors and star of the boy version. The company has landed Captain America directors the Russo brothers to direct the all-male version of the new Ghostbusters and Guardians of the Galaxy star Chris Pratt is rumored to be a frontrunner to star along with Channing Tatum. Leave it to Hollywood to take a slightly original idea and spin it into a completely unoriginal franchise. It of course remains to be seen how well the Ghostbusters can cop Marvel's formula given they have a lot less pre-made material to rely on.
6. Little Women, everywhere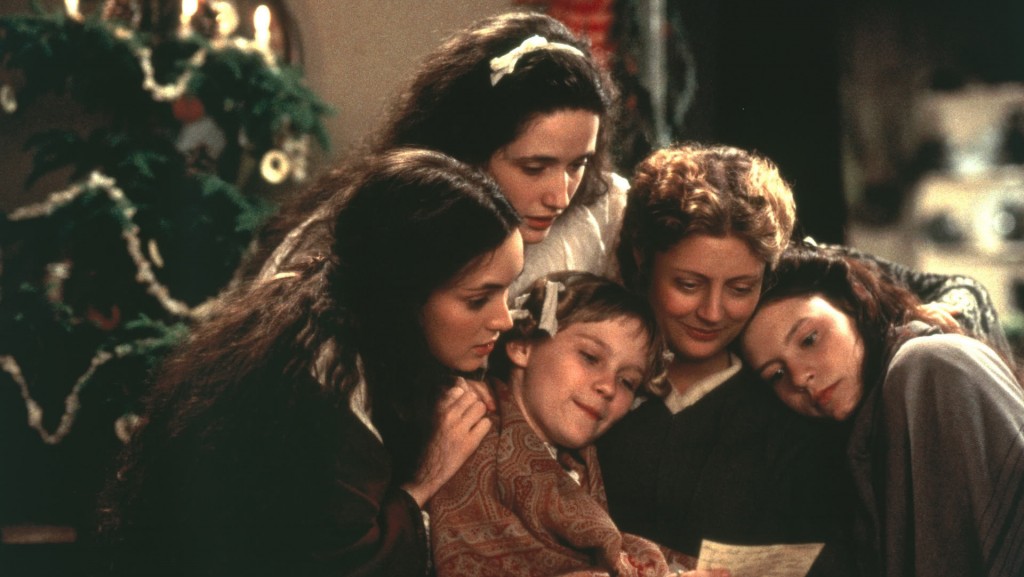 Louisa May Alcott's novel Little Women seems to be really in vogue in Hollywood this year. The book already had one popular movie adaptation back in 1994 starring Winona Ryder, Susan Sarandon, Kirsten Dunst, Claire Danes, and Christian Bale. TheWrap recently reported that Sony is undertaking another adaptation of the classic novel with Oscar-nominated screenwriter Sarah Polley writing the script about the four March sisters and their coming of age in the wake of the Civil War. The publication said that Polley may be courted to direct the film as well once she's completed the script. Sony has lined up three female producers for the project, making it unique due to having all female producers and a female screenwriter adapting a novel written by a woman.
That's all well and good, but this project comes on the heels of ABC's planned TV version of Little Women that seeks to update the story for modern times. It will feature the four beloved sisters in a contemporary setting, coming of age amidst a military scandal that causes their family to lose its wealth and position in society. Californication's Natasha McElhone is already attached in a starring role. Aside from the famous 1994 version, Little Women has been on TV already with two BBC versions in the 1950s and in the 1970s and two animated series in the 1980s. There's also been film versions in 1917, 1918, 1933, 1949, and 1978. Coming of age is of course a ubiquitous theme in human existence that people will always have an appetite to see reflected in film, but would it be asking too much for Hollywood to make some original coming of age stories like last year's Oscar-winning Boyhood rather than rehashing Little Women over and over?
More from Entertainment Cheat Sheet:
Want more great content like this? Sign up here to receive the best of Cheat Sheet delivered daily. No spam; just tailored content straight to your inbox.