6 Actors Who Need to Make a Comeback
There's nothing like a good actor comeback — it's like rediscovering an old friend, or even an old enemy you never realized could be so winning. Johnny Depp's recent appearance as James "Whitey" Bulger in Black Mass marks a return to form for the actor, who had been bogged down for some time with showy but meatless roles in films like The Lone Ranger and Mortdecai. Matthew McConaughey became a sought-after prestige actor after years of appearing only in forgettable romantic comedies.
They aren't enough. We want more comebacks from some of our old favorites, like these six.
1. Brendan Fraser
The Mummy movies might not have been masterpieces, but they were fun blockbusters. Much of the credit is due to Brendan Fraser, who projected a sort of likability even when he was aiming for action-hero machismo. Fraser has been out of the spotlight for some time, appearing in immediately forgotten pictures like Inkheart or the abysmal Furry Vengeance. It might be interesting to see Fraser subvert his persona with a villainous turn in, say, a Quentin Tarantino film. But we'd take anything, really, just to have more Fraser in our lives.
2. Steve Martin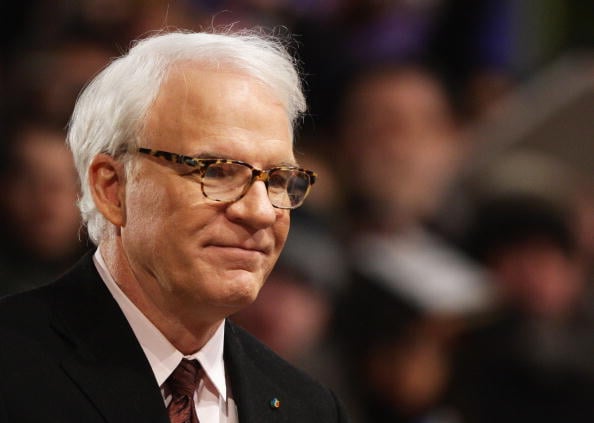 White-haired comic legend Steve Martin has been MIA from major motion pictures for some time — a shame since he's proven himself repeatedly to be a welcome presence in goofy comedies like The Jerk and even heartfelt dramedies like Parenthood. Thankfully, the 70-year-old actor is far from retired and slated for a supporting role in Ang Lee's upcoming Billy Lynn's Long Halftime Walk. Here's hoping this prince of absurdity has many more memorable roles to come.
3. Mike Myers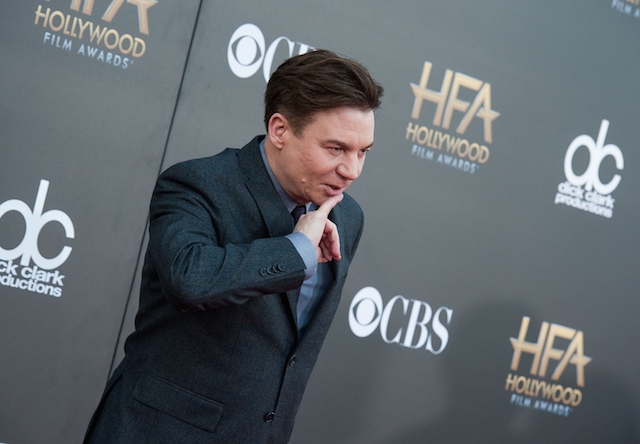 Another SNL alumnus whose star has faded in recent years, Mike Myers crafted the successful comedic franchises Wayne's World and Austin Powers before squandering his fame with the widely-panned The Love Guru. Since the 2008 flop, Myers has only appeared in documentaries (one of which he directed), a Shrek sequel, and in a brief cameo, Tarantino's Inglourious Basterds. The Canadian comedy star has been missed in his absence. I'd be open to a new comedic showcase, provided he learned a lesson from The Love Guru, or a dramatic supporting turn in a prestige picture.
4. Harrison Ford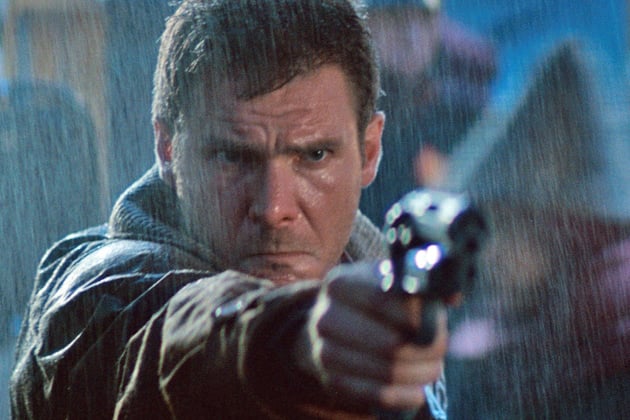 Indiana Jones and The Kingdom of the Crystal Skull was a dud, and the man who brought us two of cinema's greatest heroes (Jones and Han Solo, of course) has been mostly silent since. The charismatic Ford is always a welcome screen-presence, and he still carries the cool levelheadedness he effortlessly conveyed in his heyday. He's playing Solo once more for the upcoming Episode VII, but it would be nice to see Ford take on an original role that puts his actual talent to good use, rather than just banking on his considerable legacy.
5. John Cusack
John Cusack turned from lovably down-to-earth high school heartthrob (Say Anything) to bitter-yet-endearing loser (High Fidelity) without missing a beat, but the actor's later career hasn't fared so well. Most recently, you'll find him appearing in a string of lousy direct-to-VOD thrillers (Taken knockoffs, essentially), when he would be put to better use as a leading man or supporting performance in an award-baiting dramedy. We already know he can play a great straight-man and project a truly touching sense of loss and heartbreak. So why doesn't he get the chance to show it? To his credit, he did make a great turn as brain-addled former Beach Boy Brian Wilson in this year's underseen Love & Mercy.
6. Nicolas Cage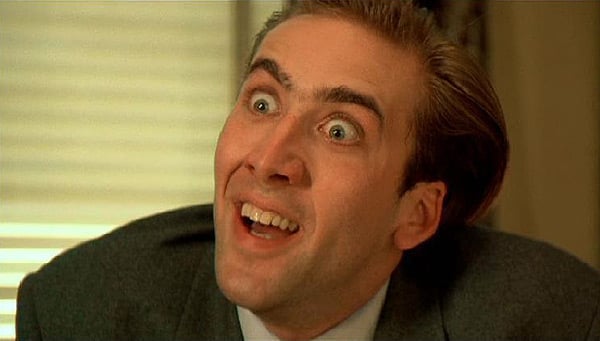 Nicolas Cage seems to be traversing the same sad career path as Cusack these days, appearing in films as dismal as the end-of-days drama Left Behind (seriously, don't watch Left Behind). He seems checked out as of late, which is depressing for an actor who made a name for himself with both his deeply felt performances (Leaving Las Vegas) and his maniacally over-the-top ones (Face/Off). Most audiences, I think, would be glad to see either iteration of Cage back on the big screen in a movie that's actually worth his time. He'll at least be doing something in Oliver Stone's upcoming Snowden pic, but we'll see if it can revive his sinking career.
Follow Jeff Rindskopf on Twitter @jrindskopf
More From Entertainment Cheat Sheet:
Want more great content like this? Sign up here to receive the best of Cheat Sheet delivered daily. No spam; just tailored content straight to your inbox.