Between hackers, computer glitches, company errors, and early copies falling into the wrong hands, there are many reasons albums can leak before they are supposed to be released. Due to file sharing sites and the general nature of digital music, once an album or song has made it online even for a brief period, it's typically there to stay as fans and others will continue reposting the content even as artists and labels try to squash it, as long as there's an audience hungry for the music. As albums are sent to critics for reviews and stores for release and prepped to be put online, the closer to the release date it gets, the more likely a record is to be leaked — and almost any artist of any level of popularity has suffered an album leak. Here's a look at some famous, notable, and unusual album leaks.
1. Kendrick Lamar, To Pimp a Butterfly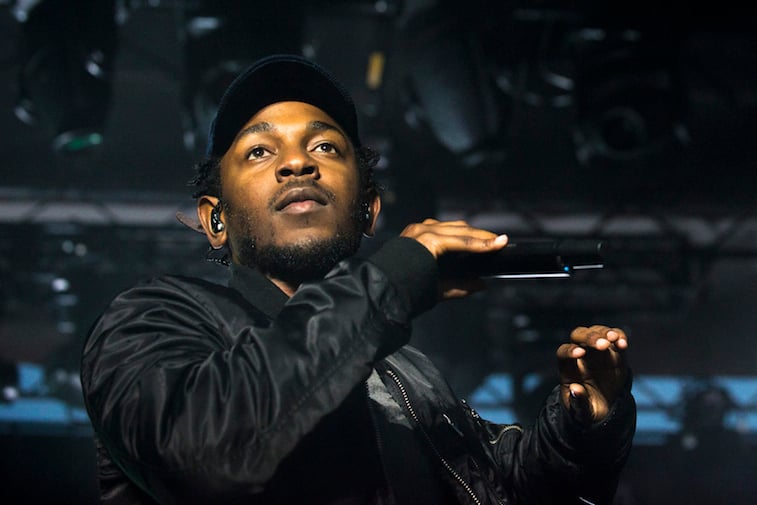 Rapper Kendrick Lamar's very highly anticipated album To Pimp a Butterfly was due out officially on March 23, but showed up on iTunes and Spotify a week early. Many thought this was a Beyonce-esque publicity move, and music fans started downloading and streaming the record immediately. Then the record was pulled from iTunes after 12 hours, a pretty long time for one of the most anticipated albums of the year to be available.
Apparently the whole confusion stemmed from the record being available from two different labels, the major Interscope and the smaller Top Dawg Entertainment that features some of Lamar's fellow west coast rappers, according to a report on the incident from The Verge. The record was taken down and put back up on iTunes a couple times before the two record labels got their squabbles under control and realized that there was nothing they could do; lots of fans and journalists already had the record. To Pimp a Butterfly has critics absolutely drooling with a 95 Metascore on review aggregator Metacritic, so it doesn't seem like the incident is going to affect Lamar's reputation as one of the best rappers out there.
2. Madonna, Rebel Heart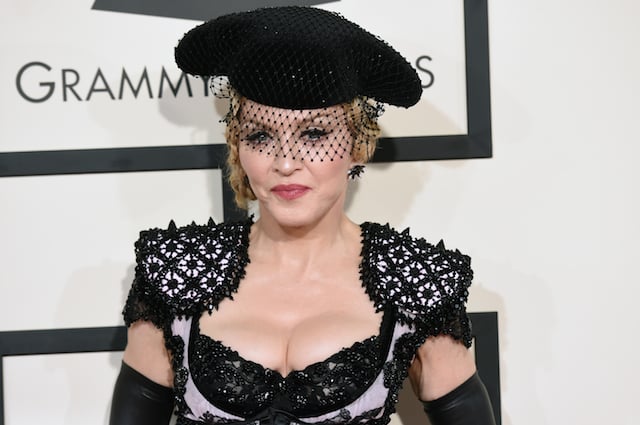 Kendrick Lamar wasn't the only huge star to have a high-profile album leak that's scheduled for release this year. Six songs from Madonna's thirteenth album Rebel Heart were leaked late last year even though the full album release wasn't planned until this spring. The leaked songs were unfinished versions. In response, Madonna chose to just release those tracks, saying in a statement, "I would prefer my fans to hear completed versions of some of the songs instead of the incomplete tracks that are circulating."
This isn't the first time Madonna has had to deal with album leaks. According to Hasitleaked.com, back in 2003, when getting ready to release American Life, Madonna responded to attempted early downloaders by posting a fake version of the album on file sharing sites where all the tracks feature her saying, "What the fuck do you think you're doing?" on a loop over and over. Unfortunately, Madonna just made some people with very good computer skills very angry, and shortly thereafter her website was hacked and American Life was posted online with the message, "This is what the fuck I think I'm doing." Antagonizing potential hackers is never a good idea.
3. Taylor Swift, 1989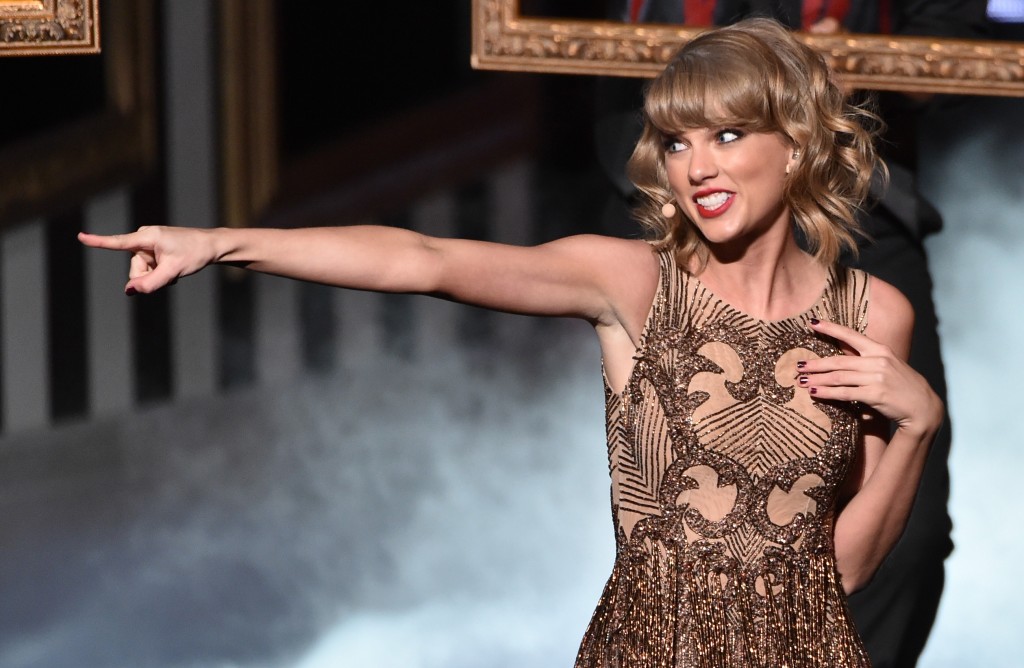 This leak didn't affect sales of Swift's most recent album too much, given that it was the top-selling record of 2014, and gave a much-needed boost to the record industry last year. Swift has managed to cultivate such loyal fans that they were angry and accordingly freaked out on social media over the people who listened to the record early. According to Vulture, the leaked version of the album was the deluxe version that Swift had planned to release exclusively through Target. The download contained track information in French, so it likely originated from a Target in a French-speaking place (possibly Canada).
"I don't want to talk about leaks, it freaks me out, I will have a meltdown on the show," Swift said in an interview on Alan Carr: Chatty Man before the record came out.
4. Bon Iver, Bon Iver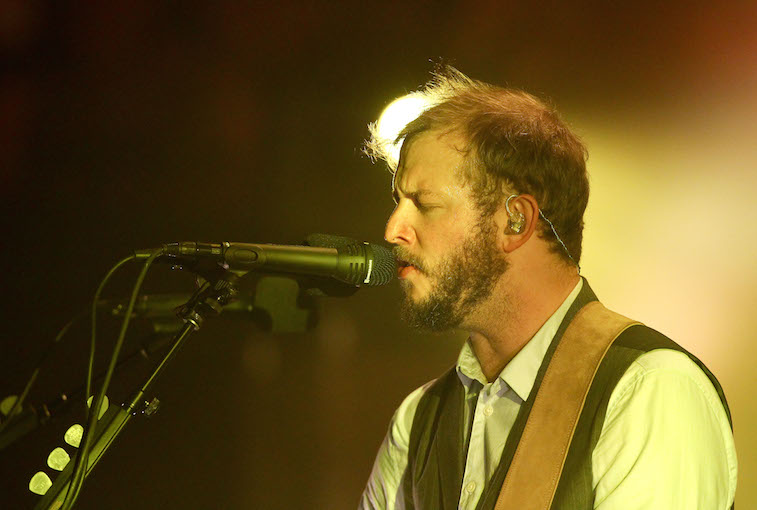 Typically hackers are the ones responsible for album leaks, with motives of either overeager fans or malicious people wanting to ruin an artist's album release while also proving their superior hacking skills. But sometimes album leaks are the result of a legitimate company making a mistake. Bon Iver's self-titled record was accidentally released early by Apple's iTunes store in 2011. According to Rolling Stone, someone at the company placed the entire record for sale on the site when only the album's first single should have been made available. Though the mistake was fixed, it was already too late, as people had purchased the whole album and it had been put up online on file sharing sites. Rolling Stone pointed out that wasn't the first time iTunes had accidentally released an album too early, as Kelly Clarkson and the Raconteurs have both suffered the same mistake from the world's largest digital music retailer.
5. Oasis, Heathen Chemistry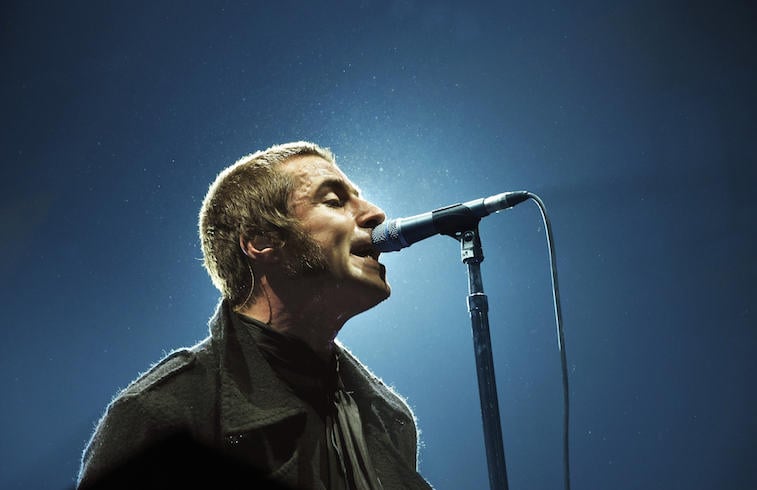 Sometimes artists take out their anger over album leaks on their fans who succumb to temptation and listen to the leaked tracks rather than the hackers or parties responsible for the leaks in the first place. At a show in Las Vegas in 2002, the British rock band Oasis thought they were debuting some songs from their new record Heathen Chemistry, but the audience sang along, as many fans had already heard the album due to a leak. All 11 songs had been on file sharing websites for months, giving fans plenty of time to get familiar with the material. This prompted lead singer Liam Gallagher to launch into a rant calling the band's fans "thieving bastards." The blame for the leak was eventually placed on the group's then-drummer, who allegedly gave a copy of the album to a reporter for NME and was eventually fired, according to an article from the Associated Press reposted on an Oasis fan site.
6. Björk, Vulnicura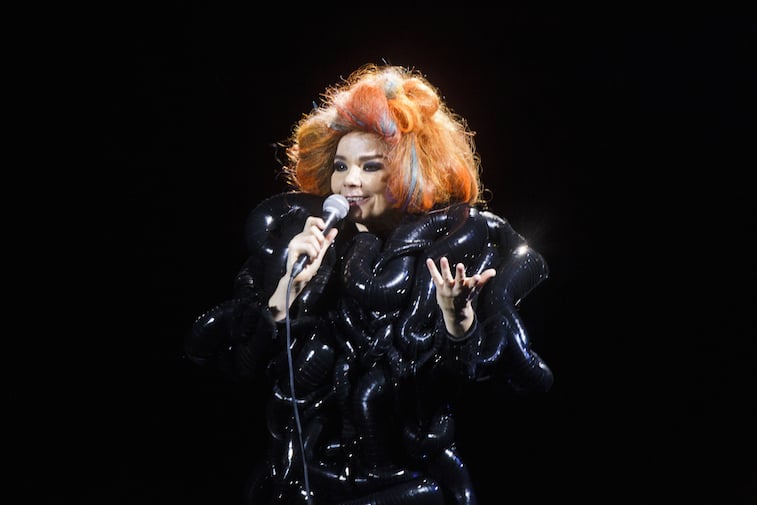 Like Madonna, Björk responded to a leak this year by just releasing the songs early since they'd already been heard, but Björk did it with her entire record. While Vulnicura was scheduled to be released in March, after the record hit the web in January, the eccentric Icelandic singer responded by putting the whole thing up for sale on iTunes late one night, according to The Boston Globe. Sales of physical copies were held off until the planned March release date, which coincided with an exhibit at the Museum of Modern Art in New York dedicated to her career. That publication also called Vulnicura Björk's "most personal album," as the breakup record explores her recent parting after a long relationship with artist Matthew Barney. The album has an 87 Metascore as critics loved Björk's more personal and intimate music after the abstraction of her last record, Biophilia.
Follow Jacqueline on Twitter @Jacqui_WSCS
More from Entertainment Cheat Sheet:
Want more great content like this? Sign up here to receive the best of Cheat Sheet delivered daily. No spam; just tailored content straight to your inbox.