6 Musicians Who Seemed to Drop Off the Face of the Earth
The following musicians have won at least one Grammy, among other music awards, only to drop out of the spotlight and either stop receiving honors for their music or stop making music altogether. On this list are pop-star one hit wonders, rock-and-roll recluses, and music industry quitters. Sometimes, even acclaim from the Recording Academy isn't enough to keep a music career going.
1. Duffy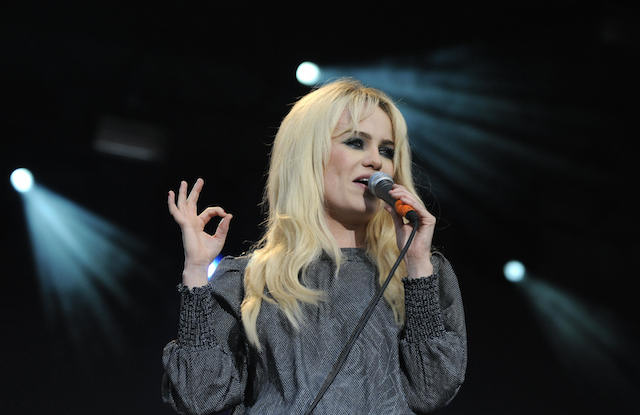 Duffy is a Welsh soul singer who took home the Grammy for Best Pop Vocal Album in 2008 after her record Rockferry and its single "Mercy" sold tons of copies. She was criticized, though, for essentially being a poor man's Amy Winehouse, a record company creation cashing in on the new soul trend. Once the whirlwind commercial success of Rockferry settled down, Duffy didn't have much left to stand on critically. Her second album, Endlessly, didn't achieve any big singles or sell nearly as well. In 2011, Duffy announced that she would take a two-year break from music before recording her third album, and that break still hasn't ended.
2. Macy Gray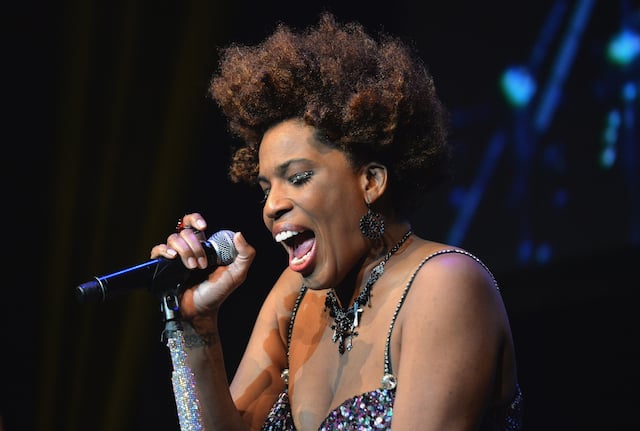 In 2000, the raspy-voiced R&B singer Macy Gray won the Grammy for Best Female Vocal Performance for her hit song "I Try" from her debut album, On How Life Is. Unlike Duffy, who left the music business, Gray has continued making albums more or less steadily since then, but has never replicated the success commercially or critically since her first record. Not only has she not won any more Grammys, but she also hasn't reached the upper echelons of the Billboard charts or received much praise from critics for the seven albums she's recorded since her debut. The singer has also had some embarrassing incidents, including being booed off the stage for forgetting the words to the national anthem and almost being arrested in Barbados for profanity in a concert there.
3. Hootie & the Blowfish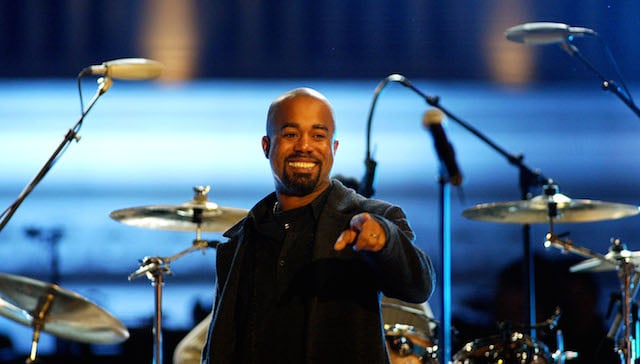 Hootie & the Blowfish is one of the most famous one-hit-wonders ever to win a Grammy. In 1996, the ridiculously named band's debut album, Cracked Rear View, had already been out for two years and was headed toward its eventual 16-times platinum status, making it one of the top-selling albums of all time. The group was given Grammys for Best New Artist and Best Pop Performance by a Duo or Group for the single "Let Her Cry," but with its following four albums, the band never reached the heights of Cracked Rear View. Lead singer Darius Rucker has since gone on to have a successful solo career as a country singer, winning a Grammy for Best Country Solo Performance for his cover of Old Crow Medicine Show's "Wagon Wheel," but the band Hootie & the Blowfish will always be known as the face of one-hit wonders.
4. Sly Stone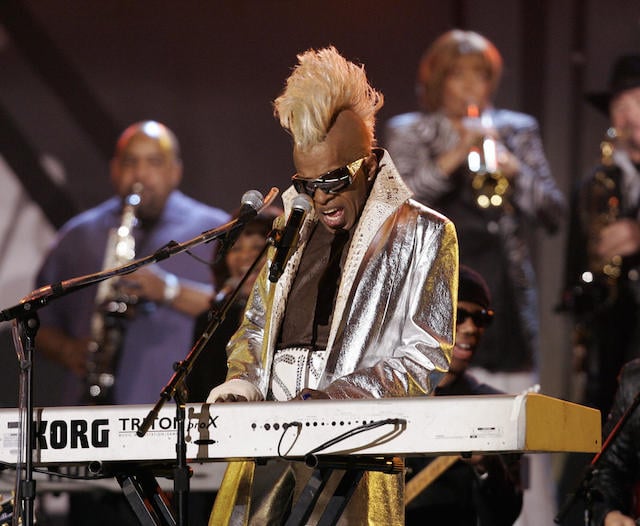 Sly Stone is one of rock and roll's most infamous recluses. The musician played a crucial role in the development of soul, funk, and psychedelic music through his band Sly and the Family Stone. That group didn't win any traditional Grammys during its heyday — a sign more of the shortfalls and frequent blunders the Recording Academy makes than the group's influence — but it was inducted into the Rock and Roll Hall of Fame in 1993 and received a special Grammy tribute at the 2006 Grammy Awards. Sly Stone effectively went into retirement after an arrest for cocaine possession in 1979 and a downward spiral into drug addiction. The Grammy tribute and the Rock and Roll Hall of Fame induction were two of the only times he's appeared in public in recent memory, and on both occasions he behaved bizarrely. A report came out in 2011 that Stone was homeless and living in a van, but shortly after, a rep denied those rumors. Either way, The Associated Press's assessment of Stone as "the J.D. Salinger of funk" remains appropriate, as Stone continues to avoid the spotlight.
5. Lauryn Hill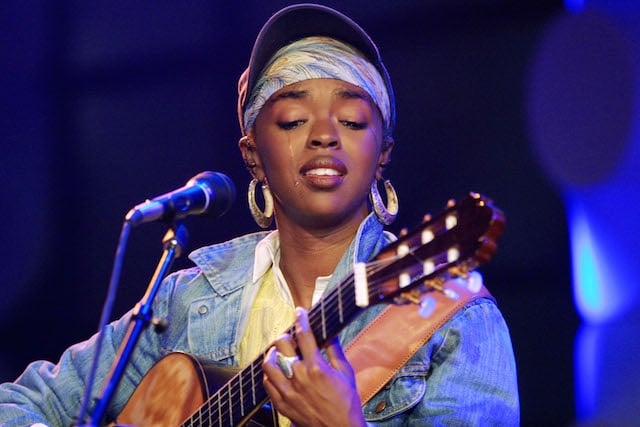 Lauryn Hill began her music career as a member of the highly acclaimed hip hop group the Fugees with then-lover musician Wyclef Jean. In 1998, her first solo album, The Miseducation of Lauryn Hill, was released to the kind of critical raves that are rarely seen and debuted at No. 1 on the charts. Hill earned five Grammys that year, including Album of the Year and Best New Artist, and it was hoped that she would become the feminist voice of modern R&B and go on to have a long, interesting career. It was not to be, though, as Hill's behavior became increasingly erratic due to her inability to cope with the pressures of fame. She turned down movie roles, didn't record, and almost completely dropped out of the public eye by 2000. She released an album of new material performed before a small audience in 2001. MTV Unplugged 2.0 confused critics and was referred to by Rolling Stone as "a public breakdown." In 2013, Hill famously served time in prison for tax evasion. She has appeared live sporadically since Miseducation, but her performances have been unpredictable and her rare interviews tend toward the bizarre.
6. Sir Mix-A-Lot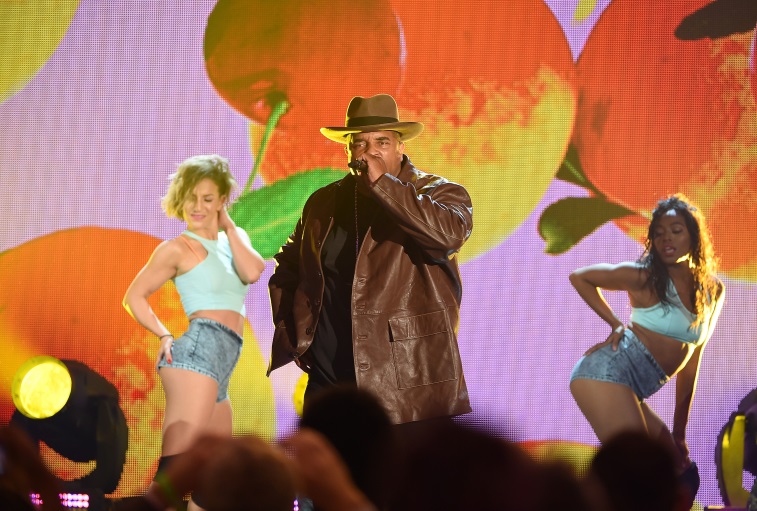 Rapper Sir Mix-a-lot is back in the spotlight in a secondhand sort of way, as Nicki Minaj sampled his 1992 hit "Baby Got Back" on her new song "Anaconda," which has gotten attention for its racy music video that broke Vevo's record for gaining the most views in 24 hours. "Baby Got Back" won the Grammy for Best Rap Performance in 1992, and the No. 1 hit about liking a lady with an ample backside went double platinum. While the music video for "Baby Got Back" seems tame in comparison with the one for "Anaconda" more than 20 years later, at the time, MTV had to air it only at night due to how sexy it was. Since then, Mix-a-lot has released just three albums with long breaks in between; had a disagreement with the Def American label that he was on when "Baby Got Back" got big (which led to him leaving the company); and frequently taken years away from the recording studio. As for Minaj's use of his most famous song, Mix-a-lot approves.
Check out Entertainment Cheat Sheet on Facebook!