6 Awesome 4-Player Games for Xbox One
There's nothing wrong with playing games solo, but sometimes a social element can add a lot to the experience. Whether you and your friends are working together to take down vicious enemies or battling it out to see who reigns supreme, multiplayer gaming can be a blast. The only problem? It's not always easy to find games that support multiplayer in any meaningful way.
Below, we look at some of the very best games that let four players team up to work together for a common goal, whether it's to tackle an enormous monster or to build the most impressive structure you can dream up. The one thing they have in common is that playing with friends adds a lot to the experience of each of these games.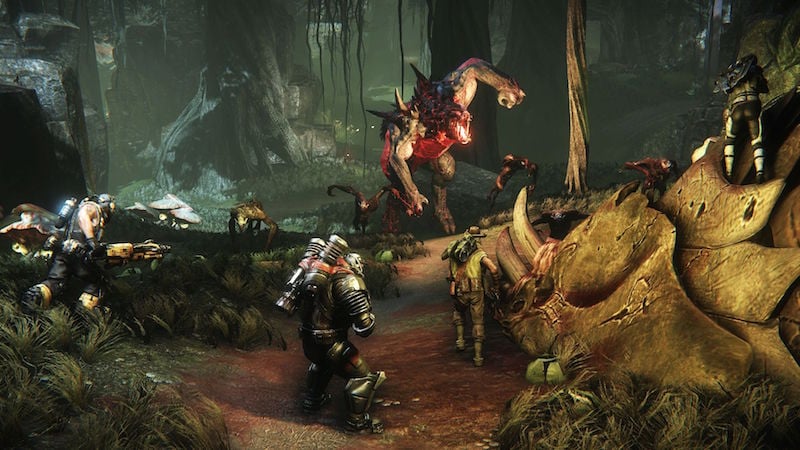 1. Evolve
Evolve is a four-player co-op shooter in which everyone works together using unique special abilities to slay an enormous beast. The twist is that a fifth player controls the beast.
Designed by the team behind the Left 4 Dead series — who knows their way around a cooperative shooter — Evolve delivers some of the most nail-biting action you're likely to find, provided everyone knows what they're doing. It's a game with a high learning curve, but when everyone plays to the strengths of their roles, it's a ton of fun.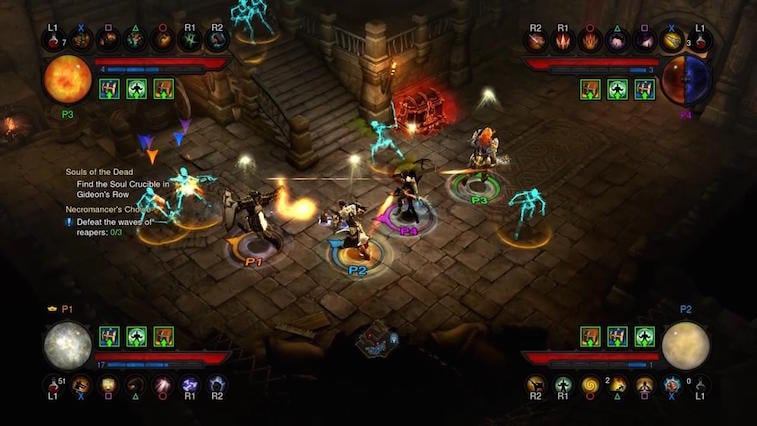 2. Diablo 3: Ultimate Evil Edition
This insanely addictive hack-and-slash dungeon crawler lets you play with up to three friends, either online or on your couch. While it's fun to play on your own, rampaging through dungeons with four people is definitely the way to go if you can. There's nothing that solidifies friendships like the mass slaughter of an entire demon army.
Better yet, when you play with others the difficult level ramps up, which makes the combat much more strategic and enjoyable. The only hitch is that you'll want to make sure you get to the loot drops before your friends do. A game this demonic can't be all about friendship and altruism, right?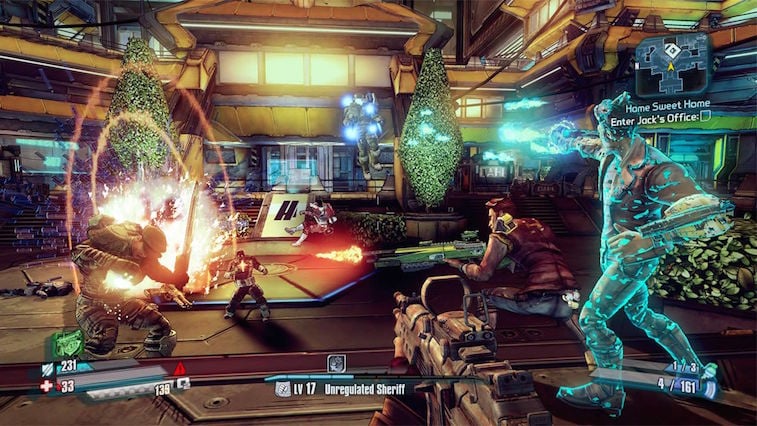 3. Borderlands: The Handsome Collection
Are you ready to go back to Pandora? This series of first-person shooters offers some of the most satisfying gameplay around, with big, gorgeous vistas to explore and tons of nasty enemies to pump full of lead. The Handsome Collection, which bundles Borderlands 2 and Borderlands: The Pre-Sequel together, offers hours and hours of co-op gaming.
One of the keys to the series' popularity is that treasure chests are scattered around everywhere, and they're full of sweet, sweet loot. The game has hundreds of gun types, all with randomized stats, so it quickly becomes your mission to find and equip the best gear possible.
When you play with a group of friends, you'll have to grab as much loot as you can, because it's first come, first served. Sure, you can give your buddy the high-powered rifle you just found, but what's he going to give you in exchange? There's no better way to experience this game than with a party of four.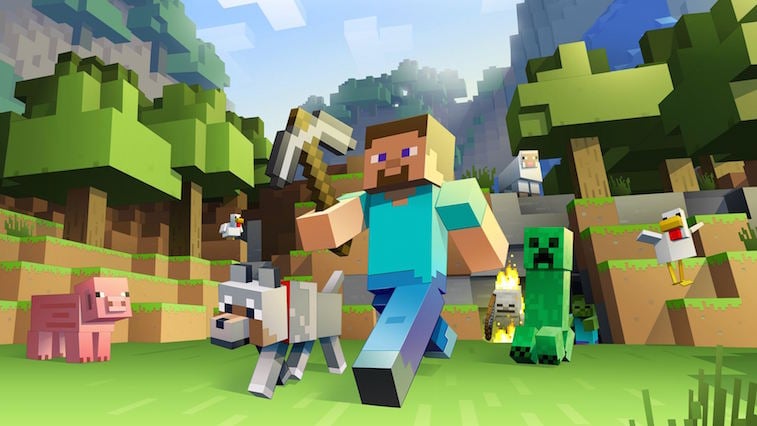 4. Minecraft: Xbox One Edition
In this day and age, if you own an electronic device with a screen, chances are you can play Minecraft on it. This ridiculously popular game is kind of like an endless digital set of Legos. All you have to do is collect materials, and you can use them to build whatever your heart desires, whether it's an underground cavern or an entire city. Just watch out for the creepers.
If you have four controllers, you can dive into some co-op action with your buddies on the same screen. If you take the game online, however, up to eight players can mine for resources and build things together.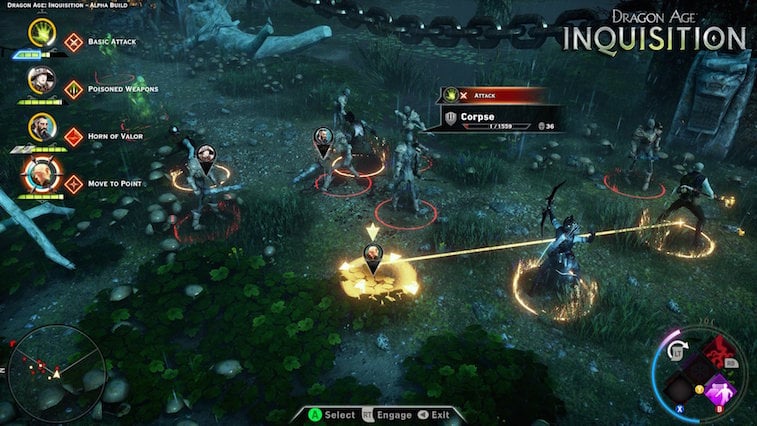 5. Dragon Age: Inquisition
In addition to packing in dozens upon dozens of hours of fantasy action role-playing, the makers of Dragon Age: Inquisition have also loaded it up with a totally separate co-op mode. Up to four players can team up to go dungeon crawling through bite-sized environments made up of semi-randomized rooms.
Loot is the important part here, because between outings you can spend the gold you collect to open treasure chests that contain potions, equipment, item recipes, and the like. Then you gear up for another romp in the caverns.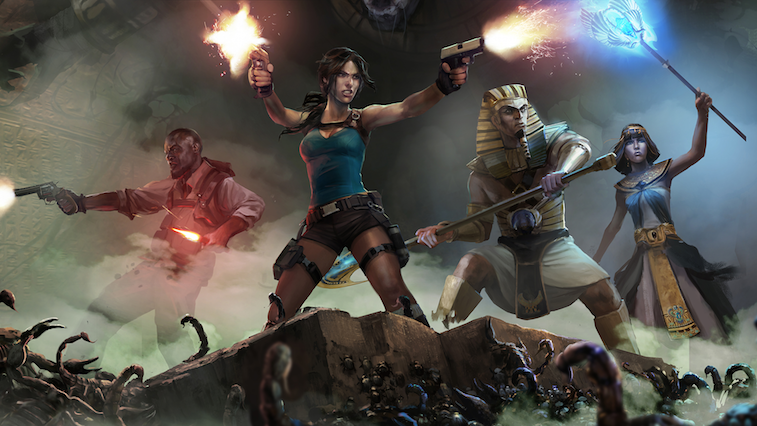 6. Lara Croft and the Temple of Osiris
This multiplayer-focused title has very little to do with the Tomb Raider remake that's getting a sequel this year. Instead, it's a sequel to the excellent 2010 game Lara Croft and the Guardian of Light. The basic idea of that game was that you and a buddy get together to explore exotic locales, slaying beasts and navigating environmental puzzles and traps on your way to finding treasure.
This time around, four players can join in the fun, doing many of the same things, only in Egypt. But it's not all flowers, hearts, and cooperation. Like the recent Mario games for Wii U, multiple players can and will work together in the game, but they can also compete to see who can collect the most goodies. Check this game out if you like helping your friends right up to the point where you throw them under the bus.
Follow Chris on Twitter @CheatSheetChris
Check out Tech Cheat Sheet on Facebook!
More from Tech Cheat Sheet
Want more great content like this? Sign up here to receive the best of Cheat Sheet delivered daily. No spam; just tailored content straight to your inbox.