The 6 Best Episodes of 'Gilmore Girls'
Gilmore Girls is one of our favorite TV shows (we still have questions after the Netflix revival) and somehow it has been 19 years — yes, years — since the show premiered. Oy with the poodles already! To celebrate our favorite mother-daughter duo on TV, we're rounding up our favorite episodes. Note: They're in no particular order.
1. Season 1, Episode 1: Pilot
It's rare that a pilot episode makes a "best of" list for any TV show simply because as the inaugural episode, everyone ( cast, writers, crew, etc.) is navigating new things. With Gilmore Girls, the pilot episode set the tone for the rest of the series and provided the perfect first-look at some of our favorite characters from the ensemble cast.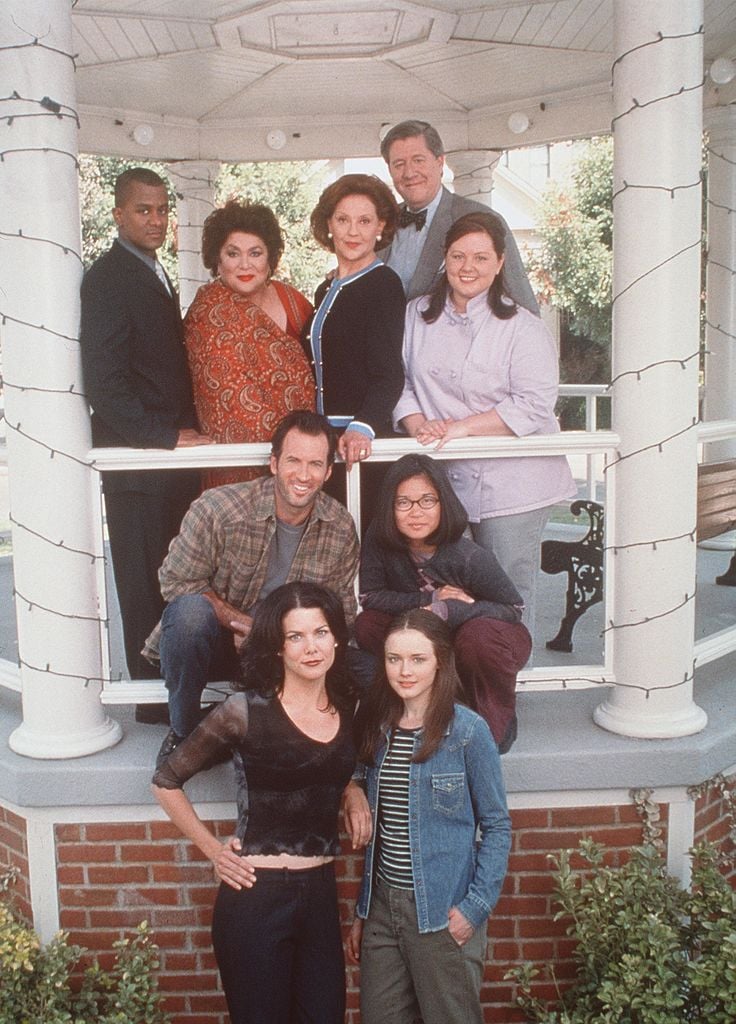 There was, of course, Lorelai Gilmore (Lauren Graham) and her daughter, Rory (Alexis Bledel) who demonstrated they didn't have the typical mother-daughter relationship in the first scene at Luke's Diner when a man "passing through" their quaint town of Stars Hollow, Conn., flirted with both Rory and Lorelai. They made a joke of the situation and laughed it off with Rory asking him, "Are you my new daddy?"
In the same scene, the audience met Luke Danes, (Scott Patterson) in all his plaid shirt, jeans, and backward baseball hat glory. Not long after did viewers get their first taste of Lane Kim (Keiko Agena), Dean (Jared Padalecki), Sookie St. James (Melissa McCarthy) and Michel Gerard (Yanic Truesdale). 
Things got interesting when Lorelai goes to Hartford to ask her estranged parents, Richard (Edward Herrmann) and Emily Gilmore (Kelly Bishop) for money to pay for Rory's school tuition, setting in motion Friday Night Dinners.
All in all, the pilot proved to be a perfect demonstration of life in a picturesque small town filled with quirky but lovable people while hinting at the complex layers to the main characters' relationships with each other. 
2. Season 4, Episode 22: 'Raincoats and Recipes' 
Directed and written by the show's creator, Amy Sherman-Palladino (who left the show during production) the finale episode of Season 4 has everything we love about Gilmore Girls — drama, Kirk (Sean Gunn) being his weird self, Luke and Lorelai finally admitting their feelings for one each other and Rory and Dean having sex.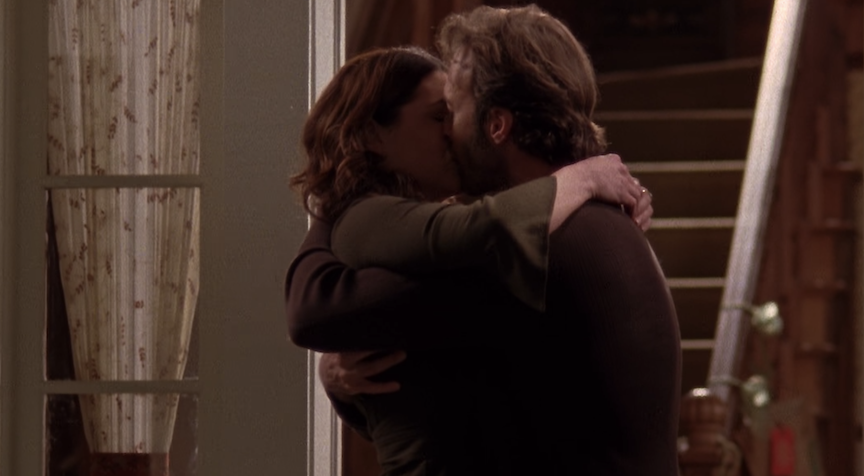 But it's safe to say by itself, Luke and Lorelai's kiss — with Kirk running naked through the lobby of the Dragonfly Inn — landed the episode a spot on our list.
3. Season 3, Episode 9: 'A Deep-Fried Korean Thanksgiving'
Every Turkey Day, we watch "A Deep-Fried Korean Thanksgiving." In the world of Thanksgiving-themed episodes of TV shows, this one takes the cake — or pumpkin pie — for us. 
McCarthy showed off her comedy skills when Sookie got drunk after her husband, Jackson Belleville (Jackson Douglas) decided to deep fry the "beautiful, expensive, organically grown turkey" she bought for the occasion.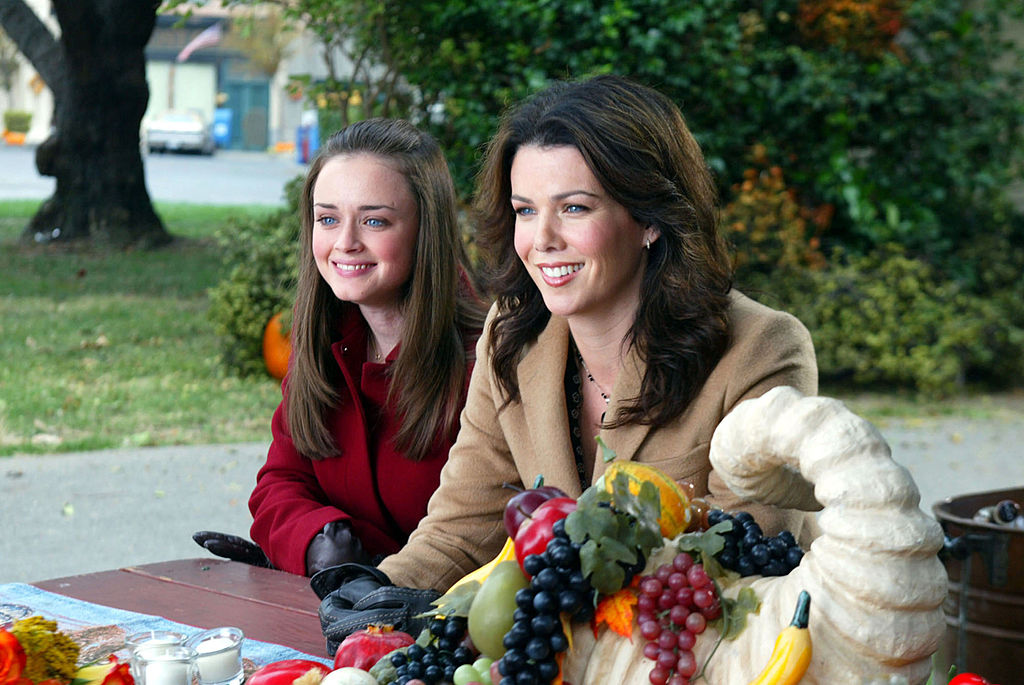 Then there's the Jess Mariano(Milo Ventimiglia) and Rory relationship beginning to unfold. Plus, Luke went on one of his famous tell-it-like-it-is rants about the origin of Thanksgiving. And viewers were treated to one of his arguments with Taylor Doose (Michael Winters). And, of course, the tofurkey, or turkey made from tofu by Mrs. Kim. 
4. Season 3, Episode 7: 'They Shoot Gilmores, Don't They?'
Another one of our favorite episodes also from Season 3 (and directed by Kenny Ortega) was the dance marathon episode. We loved seeing Lorelai, Rory, and the rest of the town decked out in vintage clothing.
The love triangle between Rory, Jess, and Dean finally came to a head when Dean broke up with Rory and left her standing on the dance floor with Lorelai while Kirk took his literal victory lap around the high school's gym to the theme song from Rocky.  We loved the dark, dramatic moment with a dash of humor thrown in. 
5. Season 5, Episode 7: 'You Jump, I Jump, Jack'
Another one directed by Ortega and written by a Palladio (this time the creator's husband, Dan Palladino) came when Rory was at Yale investigating a secret society known as the Life and Death Brigade.
Her crush, Logan Huntzberger (Matt Czuchry), led her blindfolded to an undisclosed location where the generations-old group met for a night of drinking and all-around dangerous fun (paintball with human targets) in tuxedos and ball gowns.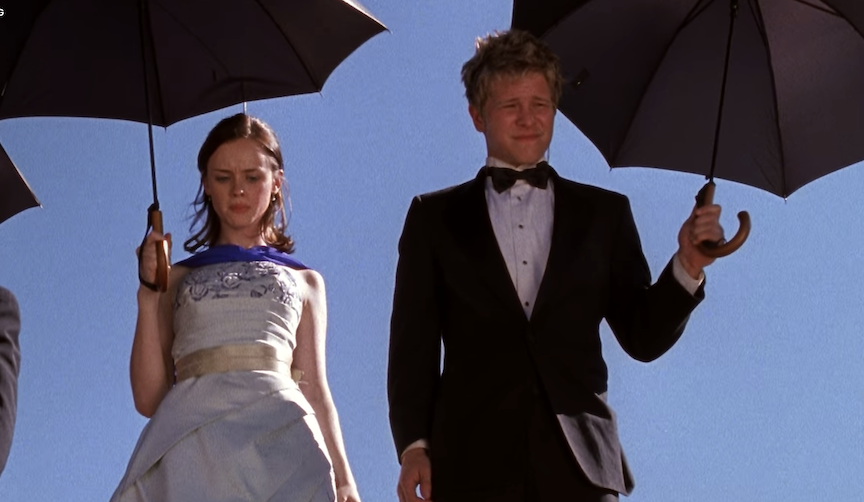 We especially liked seeing Rory in the beginning stages of a new romance as a young woman in college and Logan's speech about her doing something fun and stupid by jumping off a platform with an umbrella. Yes, it was a stupid thing to do but we liked how Logan got Rory out of her comfort zone. 
6. Season 5, Episode 13: 'Wedding Bell Blues'
Written and directed by Sherman-Palladino, the 100th episode of Gilmore Girls is one of our favorites because of the great performances by Herrmann and Bishop as well as Graham, Bledel, and the rest of the cast.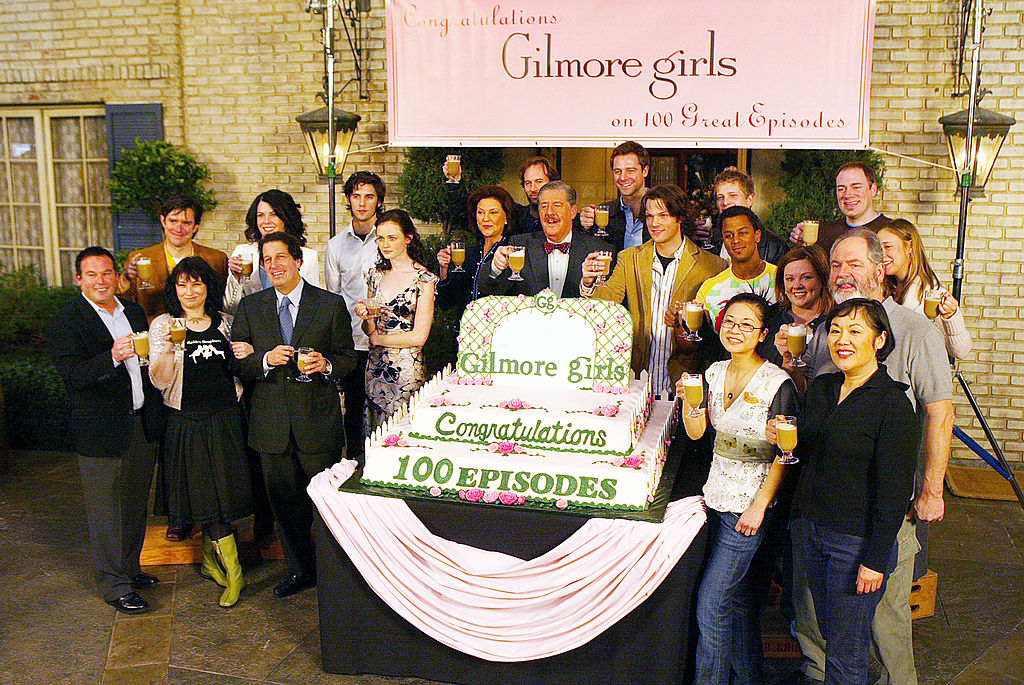 There was drama between Rory's dad, Christopher Hayden (David Sutcliffe), and Lorelai, not to mention Rory professing her feelings for Logan on the dance floor. The episode ended with a flourish when Lorelai told her mother, "You and me, we're done," while getting their picture taken. 
Learn why Luke aka Patterson wants the show to return to Netflix for more episodes following the special, Gilmore Girls: A Year in the Life. Plus, here's why the streaming service shouldn't bring back the series.