6 Best Tim Burton Movies (So Far)
Few filmmakers have as distinctive a visual style as Tim Burton. His films — several of which have earned awards for their unforgettable art direction — boast an ongoing fascination with the macabre, the quirky, and the just plain weird.
Sometimes the results misfire (Dark Shadows), and other releases divide fans right down the middle (Alice in Wonderland). However, Burton's undisputed filmmaking flair has yielded some of the most imaginative films ever made and inspired a legion of devoted fans who anxiously await this year's Miss Peregrine's Home for Peculiar Children.
Here are six of his best films. For the record, we're only including films that Burton directed himself. So don't expect the fan-favorite The Nightmare Before Christmas to be listed here, as Henry Selick (Coraline) served as director on that project.
1. Beetlejuice (1988)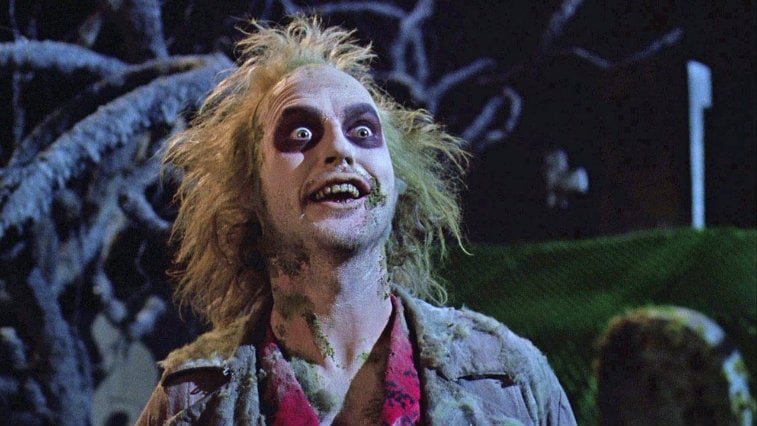 Although Pee-Wee's Big Adventure served as Burton's directorial debut, that cult classic film still marked the raw, unrefined talent of an evolving creative voice. This horror-comedy, on the other hand, still stands as one of the most quintessential entries in Burton's filmography, establishing decades of stylistic flourishes to come.
Winona Ryder, Geena Davis, and Alec Baldwin serve as credible co-leads in the film, but it is Michael Keaton's hysterical "ghost with the most" that has become a big-screen icon. No wonder rumors continue to swirl about a long-awaited sequel.
2. Batman (1989)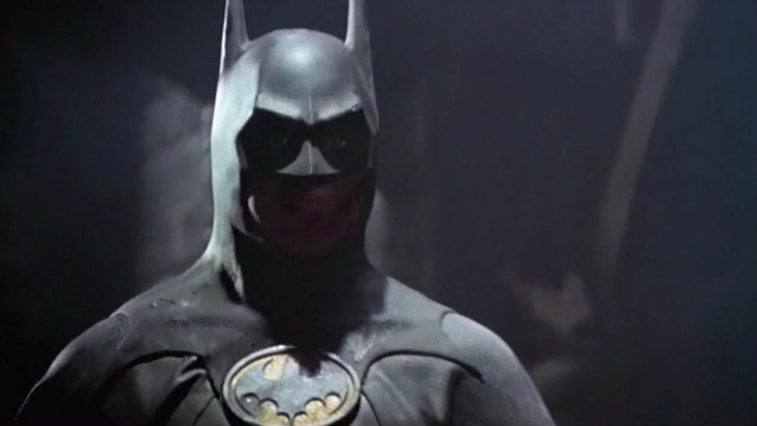 Keaton and Burton teamed up again for the first proper film adaptation of the DC Comics character (seeing as 1966 release Batman: The Movie was more of an extension of the TV series). Against all odds, Keaton — then known best for comedies like Mr. Mom — overcame a torrent of criticism to define the Dark Knight for a generation of moviegoers.
By today's standards, Burton's Batman may not be nearly as dark and gritty, but at the time, the film was a refreshing step toward legitimizing comic book films as a true art form. The director and his star collaborated for a sequel three years later, but it pales in comparison to the magic captured here by Burton, Keaton, and Jack Nicholson.
3. Edward Scissorhands (1990)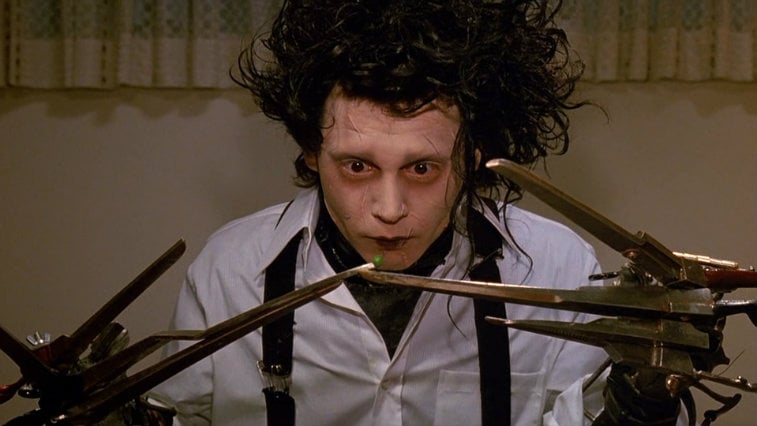 Nowadays, Burton and Johnny Depp are inseparable, but it was this dark romantic fantasy that marked their first collaboration. The film still embodies the same Gothic sensibility and light satirical edge of earlier Burton films, but it offers a peek at the director's more sentimental side, which wasn't revealed previously.
Depp's turn as the kindhearted but lethal title character helped him transition into a big-screen leading man following his run on TV's 21 Jump Street.
4. Ed Wood (1994)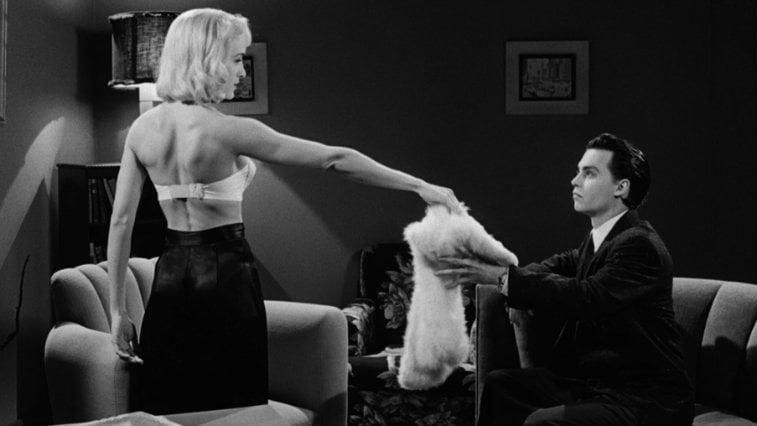 Often cited as one of the worst filmmakers of all time, the title character of this black-and-white biographical drama brought the world notorious films like Glen or Glenda and Plan 9 from Outer Space. As such, one wouldn't expect his life to be the basis for a charming (and Oscar-winning) project such as Burton's release.
Depp's earnest performance finds the humanity and pure intentions of Ed Wood's ambition to create art and Burton's loving portrayal of 1950s Hollywood and the many cult films it spawned. The resulting film is certainly a highlight for both men.
5. Big Fish (2003)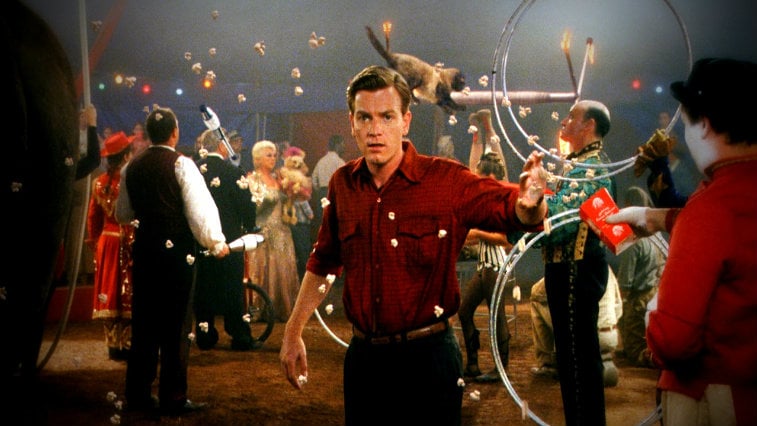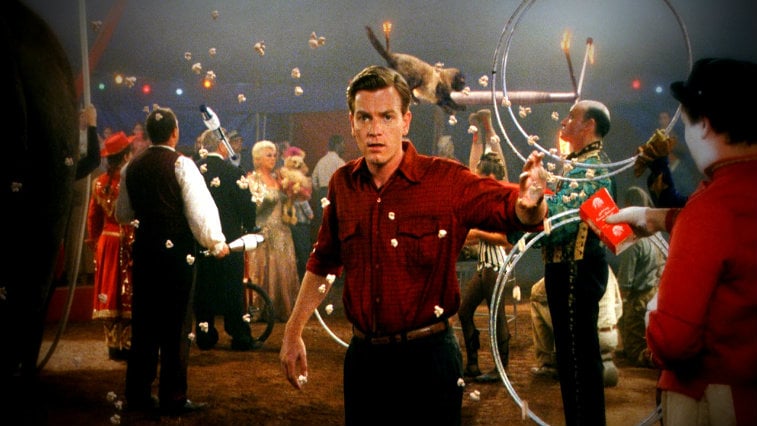 While many of Burton's best films feature either Keaton or Depp in the title role, this film — based on the 1998 novel by Daniel Wallace — features neither scene-stealing actors. Rather, Big Fish weaves a complex, character-driven story about a father (Albert Finney) and a son (Billy Crudup) in with a visually stunning fantasy world revealed in flashback.
The thematically powerful film and its heart-wrenching final sequence threatens to leave viewers reaching for the nearest box of tissues. It's a rare Burton film that simultaneously tugs at the heartstrings and elicits a sense of wonder.
6. Sweeney Todd: The Demon Barber of Fleet Street (2007)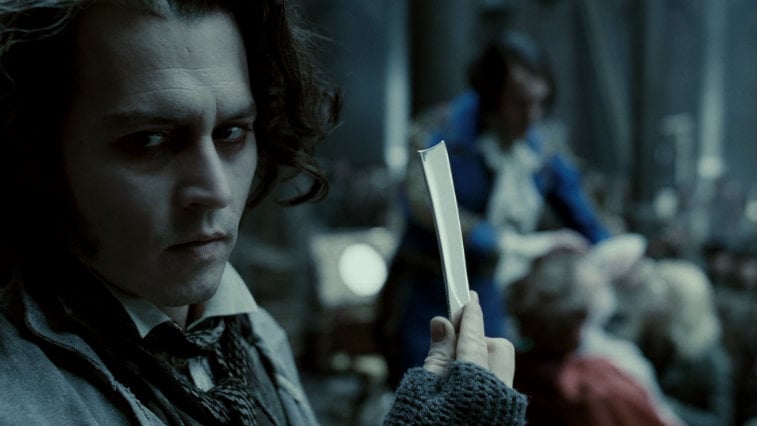 Burton's adaptation of this classic Stephen Sondheim musical may not suit everyone's tastes due to its musical style and extreme violence. However, few can deny that the filmmaker — along with stars Depp and Helena Bonham Carter — remarkably translates the stage hit for the big screen, adjusting the script and score in all the right places and developing a tragic figure out of the lead character.
Sweeney Todd earned Depp an Oscar nomination and his first Golden Globe win amidst enthusiastic reviews, marking one of the best films to result from Depp and Burton's long history of working together.
Follow Robert Yaniz Jr. on Twitter @CrookedTable
Check out Entertainment Cheat Sheet on Facebook.
More from Entertainment Cheat Sheet: