6 Biggest Video Game Rumors on the Internet
Everyone loves a good rumor. We're going to run down the hottest video game rumors that have surfaced on the Internet recently and try to determine whether they're likely to be true or false. Put on your detective hat and follow along.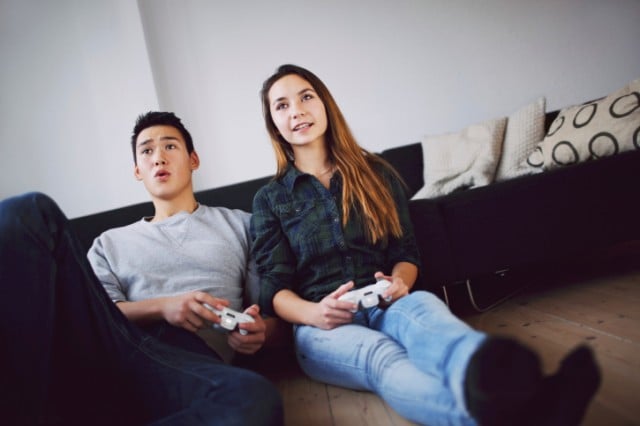 1. Is an unannounced Halo game in the works?
343 Industries, the developer that took the helm on the Halo franchise after Bungie blasted off to work on Destiny, is currently working on Halo: The Master Chief Collection and Halo 5: Guardians. But a recent job posting on Microsoft's website (that's since been taken down) says the company is looking for developers to work on a "new project line in the Halo universe." What could it mean? Could it be a new mobile game like Halo: Spartan Assault? Or will it be an offshoot of the main Halo series, like Halo Wars? Or something entirely new? Either way, it's pretty exciting for fans of the series.
Verdict: Very likely
2. Have GTA Online heist mission details leaked?
Fans of Grand Theft Auto V's robust online mode have been chomping at the bit for Rockstar to unleash the Heist Mission DLC that the company announced long ago. These missions will let friends band together as criminals to perform spectacular crimes, or as the cops to stop the other team. A website called Load the Game has released alleged details of the heists gamers can expect to participate in once the content goes live later this year. The question is: Are those details true? There's a good chance they are, as the leaks reportedly come from a YouTuber with a strong history of leaking GTA Online info before it launches.
Verdict: Probably
3. Are Nintendo 64 games coming to Wii U Virtual Console?
Nintendo's Virtual Console is an online store that lets gamers play classic titles from older Nintendo systems, like the NES and Super NES. Yet the big N has been notoriously slow to release Virtual Console games on Wii U — so slow that it hasn't released a single Nintendo 64 game, leading customers to wonder if they'll ever be able to play classics like Mario 64 directly on the Wii U. Turns out Nintendo may have accidentally leaked this info by posting a note on the official Virtual Console page that says, "Tip: Check back regularly for the latest releases, including the future addition of titles from the Game Boy Advance and Nintendo 64 systems."
Verdict: Very likely
4. Has PlayStation TV been delayed to December 1?
According to Amazon's product page, Sony's PlayStation TV will debut on December 1, a little behind the announced third-quarter 2014 date Sony announced at E3 in June. A slight delay to a piece of hardware isn't a surprise in this day and age, and the December 1 date will still give holiday shoppers plenty of time to buy the set-top box for the gamer in their lives.
Verdict: Believable
5. Will Halo 5 be an open-world game?
Halo 4 was the first series installment developed by 343 Industries, and it played a lot like the games before it, with distinct levels you progressed through one at a time. Reports suggest that with Halo 5: Guardians, 343 might take the series in a more open-world direction. If you ask us, it's a good bet Halo 5 will change the status quo. It's the first installment on the Xbox One, and if ever there was a good time to change the fundamentals, a new console is that time.
Verdict: Likely
6. Is this Samsung's VR headset?
Samsung is expected to reveal a virtual reality headset called the Gear VR in September. The device would presumably be set up as a competitor to the upcoming Oculus Rift and Sony's announced Project Morpheus headset. The site Sam Mobile has posted an image that it says shows the upcoming device. One problem: It's nothing more than a plastic shell you wear on your head that houses a Samsung Galaxy smartphone. The phone then provides the screen and technology of the headset. If this is the Gear VR, it will be a disappointment to just about everyone.
Verdict: Not likely
For more intriguing video game rumors, check out this article from GamesRadar.
More From Wall St. Cheat Sheet:
Want more great content like this? Sign up here to receive the best of Cheat Sheet delivered daily. No spam; just tailored content straight to your inbox.
[mediagraph-partner content_url="c3d1f79f983757e8820f3221″]